Exactly 50 years ago, Bertone exhibited one of its most beautiful creations on its stand at the Geneva Motor Show, the fruit of Marcello Gandini's genius: the Lamborghini LP 500. A concept car that would give birth to a legendary sports car.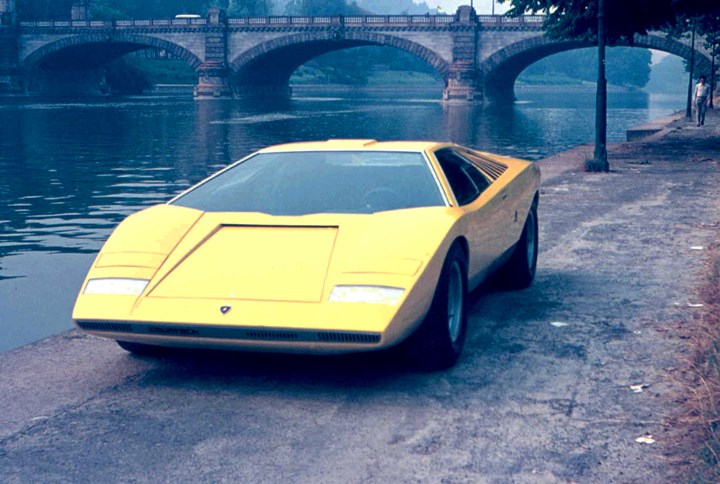 In the packed halls of the 1971 Geneva Motor Show, excitement was at its peak, the stands of many manufacturers were full of new models. At Lamborghini, the Miura SV, an evolution of the model launched five years earlier, was the talk of the town. However, the Italian manufacturer also has a concept car to present. So as not to overshadow the star of the stand, it was on the podium of its coachbuilder, Bertone. The LP 500 (for "Longitudinale Posteriore") was designed by engineer Paolo Stanzani, who was appointed mechanical manager of this project in 1968. The car's incredible lines were designed by Marcello Gandini, who was asked to create the most incredible design possible in order to make an impression. It is clear that he had a great time designing the famous elytra doors and an angular bodywork, both sublime and decadent in its garish yellow colour!
Unexpected success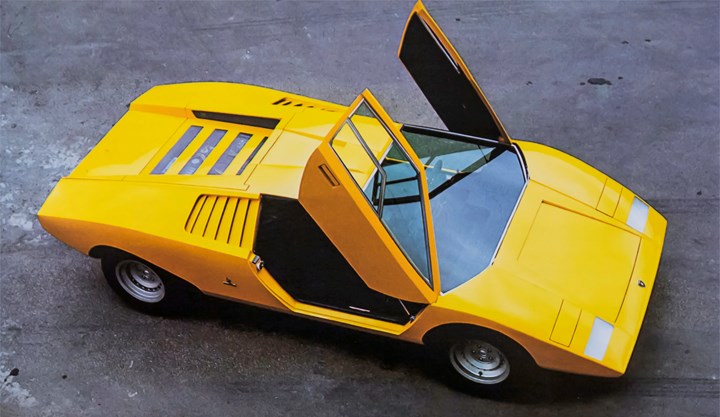 The initial objective was far exceeded and the feedback from the press and customers was extremely positive: the public at the Show had eyes only for this marvel with its totally innovative look. What started out as a design study was to become a production model. However, three years of work were needed to bring this car to market, swapping its 5.0-litre V12 for a 4.0-litre unit that was more reliable and less expensive to produce. Its name was chosen after a chance meeting between the prototype and a local farmer who called out in Piedmontese dialect 'countach', a word meaning 'fabulous'!
An exceptional longevity
In 1974, the Lamborghini Countach LP 400 was finally launched. Extreme in terms of its looks, the car was just as extreme to drive. A very tight fit to anyone over 1.75m because of its low roofline, it had rock-hard suspension and the interior quickly turned into a sauna because its windows could barely open. Yet the car was clearly something special and sales (in terms of a supercar) took off. After five evolutions and 16 years of production, 2,000 copies were sold, proof that for Lamborghini, audacity pays off!
About the author: