Derived from the 250 SWB, the Ferrari 250 GTO (for Gran Turismo Omologata) was designed by engineer Giotto Bizzarini on the basis of existing components from Maranello. He combined a 250 SWB chassis with the engine of the Testa Rossa, a 3-litre V12 developing 300 bhp, a very potent output for the time. During the genesis of the car, Bizzarini was dismissed following a dispute with Enzo Ferrari, the work was then entrusted to engineer Mauro Forghieri and Sergio Scaglietti, a coachbuilder and faithful friend of the Commendatore. The car's body was worked on in a wind tunnel to make it as aerodynamically efficient as possible, something very uncommon in the motoring world at the time. Of course, the 250 GTO was also very light (880 kg unladen) thanks to its all-aluminium bodywork. It is equipped with disc brakes and cooling is helped by Borrani spoke wheels. Extremely uncluttered, the Ferrari has a 5-speed gearbox, a rare feature in the early 1960s.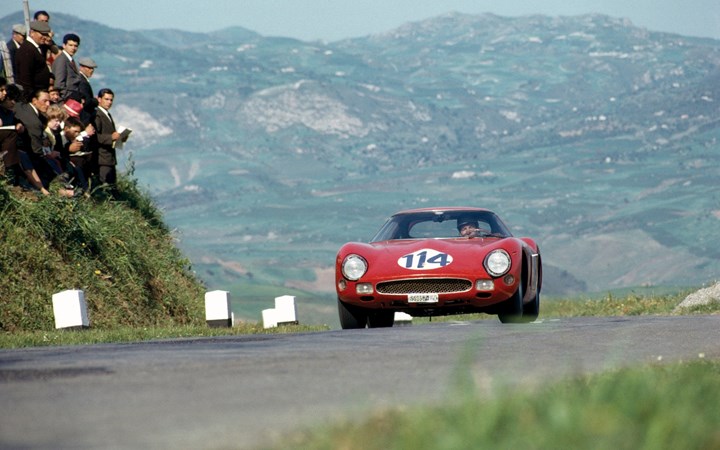 A supremely capable racecar
Built for the racetrack, the 250 GTO won its first race (at the 1962 Sebring 12 Hours) and finished 2nd as well. The same year, it finished on the podium at the 24 Hours of Le Mans in 2nd and 3rd place. But above all, it gave Ferrari the Touring Car World Championship title in 1962, 1963 and 1964. During most of the 1960s, the GTO was used in numerous competitions around the world. In the following decade, a few enlightened enthusiasts became interested in this very special car, of which only 36 were produced. Among them were the fashion designer Ralph Lauren and Nick Mason, drummer of the band Pink Floyd.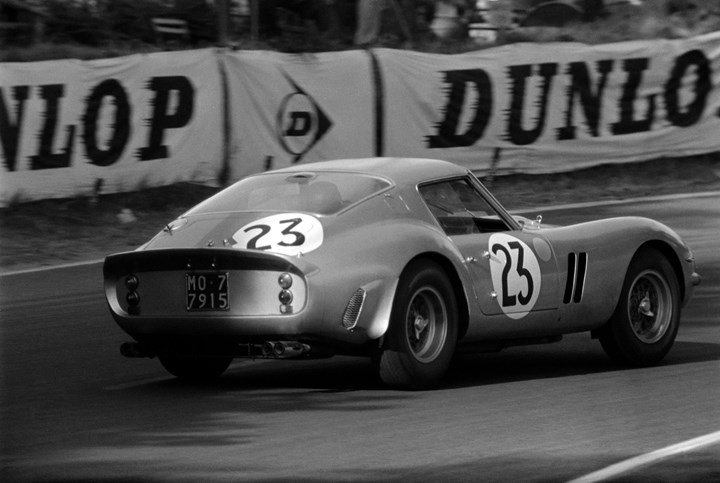 Speculation
The end of the 1980s saw a boom in Ferrari collectors' cars, a phenomenon amplified by the death of Enzo Ferrari in 1988. The 250 GTO was the subject of much speculation and one example sold for around 9 million dollars at the time. Transactions are rare and are always done discreetly. The amounts border on the indecent: it seems that some examples were recently traded for around €60 million! This speculation has also resulted in many replicas circulating, some of which even have original Ferrari 250 parts. Today, the real 250 GTOs are only released for a few historic events or high-profile shows. The race car has been transformed into a work of art...
About the author: