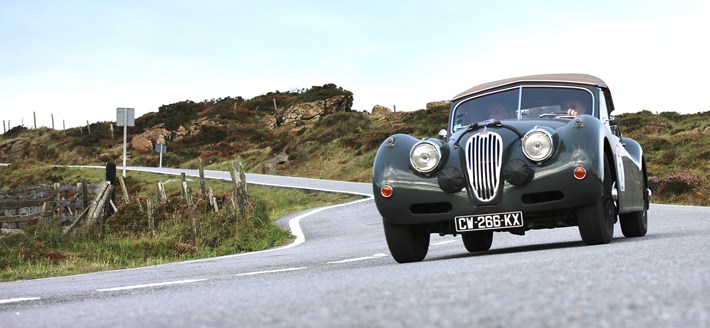 After 9 days on the road, all cars made it to San Sebastian.
The variety in landscapes, beautiful winding roads through vineyards, cultural wonders made this rally a 5 star adventure. Participants came from 8 different countries to Portugal for the start of the rally on the banks of the Douro river.
The stages were very well chosen ending in small medieval villages or Palace hotels along the way. The canyon roads in Spain along de river Sil and in Picos de Europa have driven the participants through splendid sceneries.
An unfortunate major breakdown along the way happened with a Mercedes 600 losing a rear suspension, but fortunately could be fixed on the side of the road by the team's mechanics with a piece of a lawnmower and a rubber from a farm tractor, which held the car together until the end of the rally.