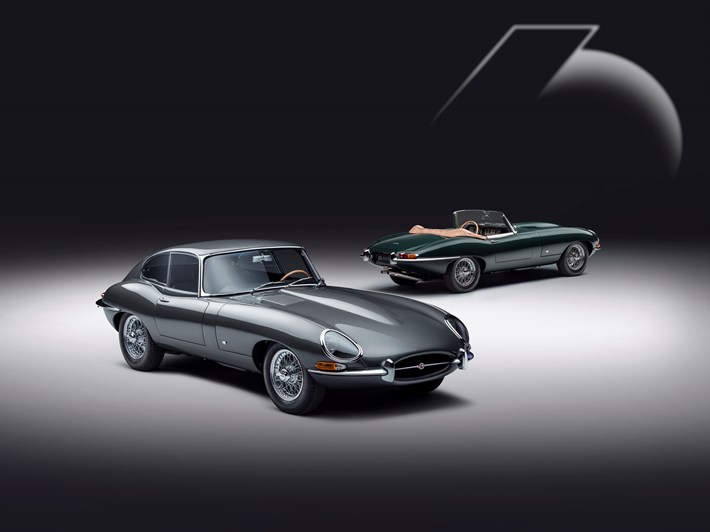 It was just 60 years ago that Jaguar previewed its E-Type at the Geneva Motor Show. Fundamental to the history of the brand, this model continues to make such a lasting impression that the marque has decided to pay tribute to it in a very original way.
It was precisely on 15 March 1961 that the Jaguar E-Type Coupé was presented to the press in the Parc des Eaux-Vives in Geneva on the occasion of the Geneva Motor Show. In view of the immediate success of the car, William Lyons, Jaguar's boss, decided to bring another copy of the car to the show. It was test driver Norman Dewis who drove the Coventry road in Geneva at night at the wheel of a convertible, at a speed that would be described as "excessive" nowadays. The presentation is a triumph and the media around the world talk about this new model, which is both fast and with sublime curves. The rest is well known: The E-Type had an exceptional career that only came to an end in 1975, after just over 72,000 units had been produced.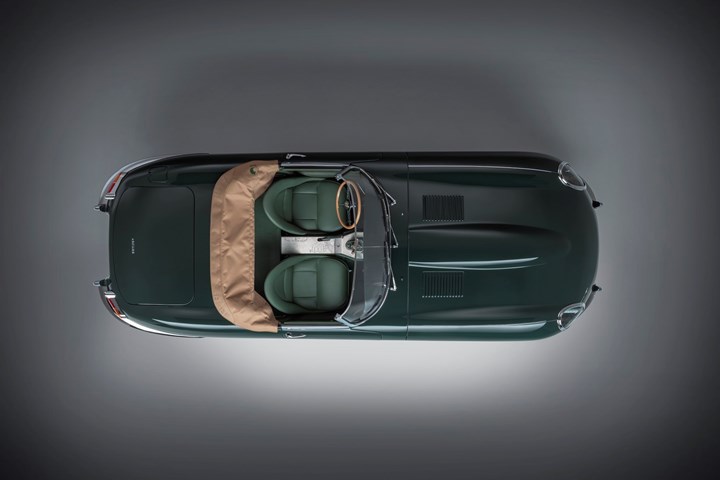 Exceptional tribute
Considered one of the most beautiful cars in the world, the Jaguar E-Type has become the archetype of the classic sports car. The sixty years since its introduction to the press could therefore only be celebrated in style. At a webcast press conference, Jaguar CEO Thierry Bolloré officially presented the E-Type 60 Collection. With the help of Jaguar Classic, the British brand is offering for sale 6 sets of two Jaguar E-Types similar to those presented in 1961 in Geneva! These 3.8 litre Series 1 models have been fully restored to new condition and feature the same specification as the 9600 HP (the coupe) and the 77 RW (the convertible). The only deviations from the original are the presence of electronic ignition, an improved cooling system, the specific E Type 60 logo, a retro looking radio with integrated navigation and an engraved plaque depicting their journey to Geneva by road in 1961.
Gifts included
The lucky few who can afford these jewels (the price of which has not been revealed, but which we suspect must be pretty spicy) will also receive a few gifts from Jaguar's partners, including Tod's eyewear, shoes and a watch, as well as a Bremont mechanical chronometer. To top it all off, a rally organised by Jaguar Classic will take the E-Types from Coventry to Geneva. A birthday celebration in style, as it should be!
About the author: