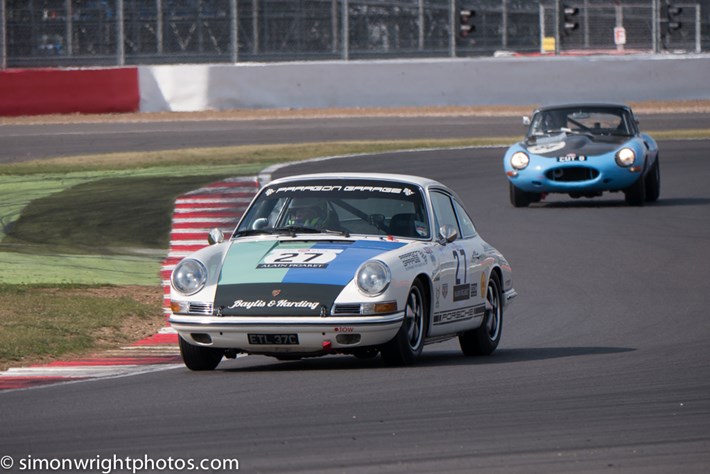 After 3 very successful days of the Silverstone Classic event, which saw record crowds attend, the event closed with a shadow cast over it by the terrible accident which claimed the life of Denis Welch. Denis was a very popular competitor, well known for his exploits in big Austin Healey's, though he raced in a wide range of historic categories. He was taking part in the second race for the Jack Brabham Memorial trophy for Pre '66 Grand Prix cars driving a 1961 Lotus 18. On the opening lap he was involved in an incident at the Loop and his car rolled over. He succumbed to his injuries. The race was restarted after he had been removed to the medical centre and his death was not announced until after the meeting had finished.
The Silverstone Classic continues to grow as the largest Historic motorsport event in the World, and you really need more than one day to see a lot of the event. With 22 races, 3 demonstration sessions for 90s GT Legends and various track parades to celebrate 50 years of the British Grand Prix at Silverstone, 100 years of Maserati and 50 years of the Ford Mustang, there is plenty to see on the circuit. Then there are the open paddocks, both the National (old) pits and paddock and the new International (Wing) pits and paddock are used for the racing. Add in thousands of classic cars parked up in the middle of the circuit displayed by various car clubs and add air displays including the Red Devils dropping in on Friday and drag racing demonstrations on part of the old circuit, there is almost too much to see.
Well with a visit.
http://www.silverstoneclassic.com/
© By Simon & Janet Wright.