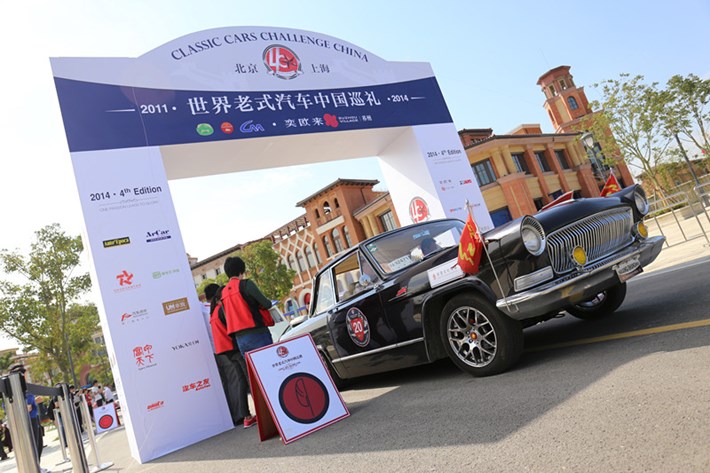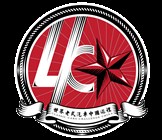 With its combination of luxury and trends, passion and glory, Classic Cars Challenge China (4C) closed in Shanghai on 21 October 2014 after a spectacular drive of 12 days and 1800 km.
Classic Cars Challenge China (4C) descends from China Rally of International Classic Cars, an event created in 2011 by the highest international authority in the field of classic cars, Fédération Internationale des Véhicules Anciens (FIVA), and Classic Vehicle union of China (CVUC). Still today, this is the first and only high-end international competition of classic cars in China, and has been acknowledged in the field as the biggest and highest-level "automotive & trends" event in the Eastern part of the world.
Classic Cars Challenge China (4C) was organized by FIVA and CVUC; having been approved by FIVA, it appeared in the 2014 FIVA Events Calendar. The adventure started in Beijing and ended in Shanghai; the journey crossed the richest part of the Chinese hinterland with cities like Tianjin, Zaozhuang, Jinan,Nanjing and Suzhou, Shanghai, bringing a massive wave of excitement across the ancient Chinese territory.
In comparison with the 2013 China Rally, the 2014 event format was modified and improved to obtain level upgrade and content enrichment; all the while maintaining the original essence, the organizers introduced large-scale activities in Beijing, Zaozhuang and Shanghai. Consequently, the previous focal points, i.e. "vehicles on the move, cultural experiences, themed events, tourism and contest" turned into "combination of static and dynamic, merging of different fields and brand promotion". In addition to the Beijing –Shanghai rally across hundreds of cities and villages, 4C also included several activities for a highly exciting wonderful experience. On the October 10th, the 4C Organizing Committee held a grand official Welcoming dinner; over 200 people participated including all participants, and all distinguished guests. A wonderful performance with Chinese features left a deep impression on everyone.
All participants all joined in the Beijing City Tour organized by 4C organizing committee on October 11th; Beijing is a city with rich cultural tourism resources, so that all the participants had a preliminary understanding of Chinese long history and splendid culture.
In October 12th, a magnificent opening ceremony was held in The Water of the Great Wall, winding the Great Wall with all the beautiful classic cars, in late autumn leaves and mountain views, showing a stunning scenery which was hard to describe with words; on the 14, our fleet arrived at Zaozhuang, Shangdong, all the participants and the media firstly visited Qiantangxuan liven China; and conducted a tour in the ancient city of Taierzhuang in Zaozhuang; on the 17th, the team arrived in Suzhou, and next to  the Yangcheng Lake a grand ceremony was held in a British style town called Yi Ou Lai and then held a Lake Party; on the 18th,  the fleet arrived in Shanghai Anting, they drove to Nature International Yacht Club held a splendid closing ceremony was held at that night, also the Organizing Committee held a marvelous fireworks show, along the gorgeous Dianshan Lake, dazzling fireworks, lovely night sky, and the shining stars with the vintage cars, formed a lifelong unforgettable memory; on the 19th , all the classic cars drove to Shanghai City to make the city parade, and then attend "Concours d'elegance in the autumn" in the bond. A phonograph record, old-fashioned rickshaws, vintage telephone booth, the policeman from the Republic of China, the Huangpu River richling, the old Shanghai singer bring the venue back to thirties' old Shanghai, and unique historical car charm blend in soft voice and sonorous jazz, vehicles in the rotating bench slowly rotating, to show their charms from all the angles, also tell their stories. Finally, five classic cars were obtained committee awards through expert appraisal. These activities are highlighted, unique, and unforgettable.
Executive President of CVUC/ General Secretary of Classic Cars Challenge China Mr. Guian Zong; Vice President of Beijing NEEQ/ President of China Forestry Exchange Mr. Maosong Tang; CEO of Liten Group Mr. Shaoguo Cao; CEO of Shengtang Capital Mr. Yuguo Li; CEO of Laurel Goddess Mr. Yuxiang Chen; Chairman of Sanhe Group Mr. Zongmin Huang ; General Manager of CTS-RV club(China Travel Service(HK)Group Corporation ) in Nanshang Village Ms. Lili Jiang; General Director of Beijing Tourism Development promotion office Mr. Bing Liu; Vice-President of CVUC Mr. Guang Bai; Vice- President of CVUC Mr. Xiaoming Hou; CEO of Legacy Media Mr. Wengui Wu; Producer of Henan Film Group Mr. Jinjun Chen all attended the events.These numerous thrilling activities were delicately combined to convey an overwhelming and breathtaking sensation. Locals poured into the streets to watch the motorcade and vehicles were often surrounded by a cheerful crowd.