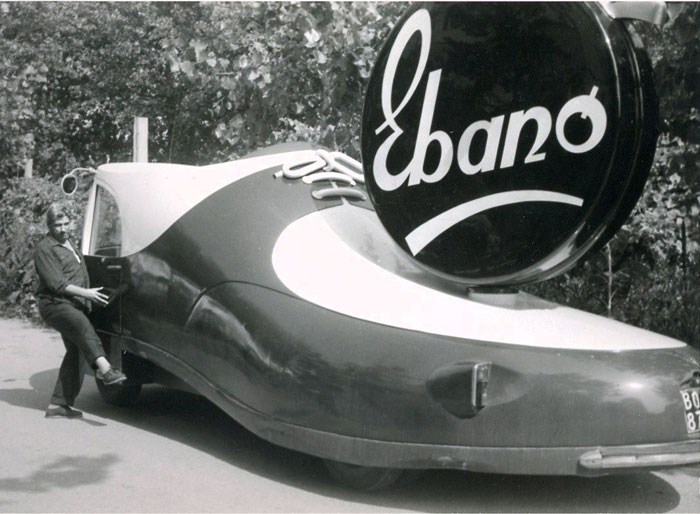 Few classics can compete with the Ebano Shoe Car when it comes to head-turning looks and rarity. 70-years after it first hit the road, this one-off vehicle is getting the restoration it deserves.
Ottaviani Piergiorgio, president of the Italian Association Vecchibulloni is dedicated to preserve and restore vehicles of historical Heritage. They look for unique and one-off vehicles and bring them back to their former glory. Their latest project is a vehicle that few people have ever seen before.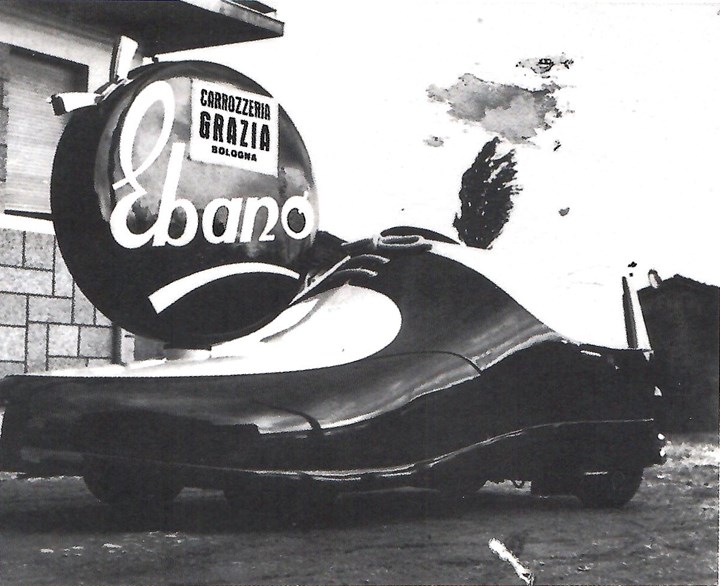 The Shoe Car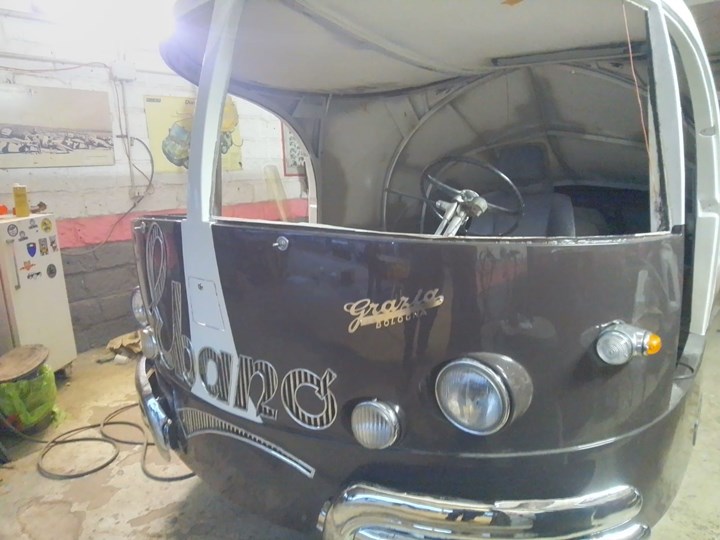 Built in 1953 for the Ebano Company, the 'Shoe Car' was designed to be a mobile advertising platform. It was used for several years to follow the Giro d'Italia cycle race, no doubt getting plenty of attention thanks to its Grazia designed bodywork.
Kicked To The Sidewalk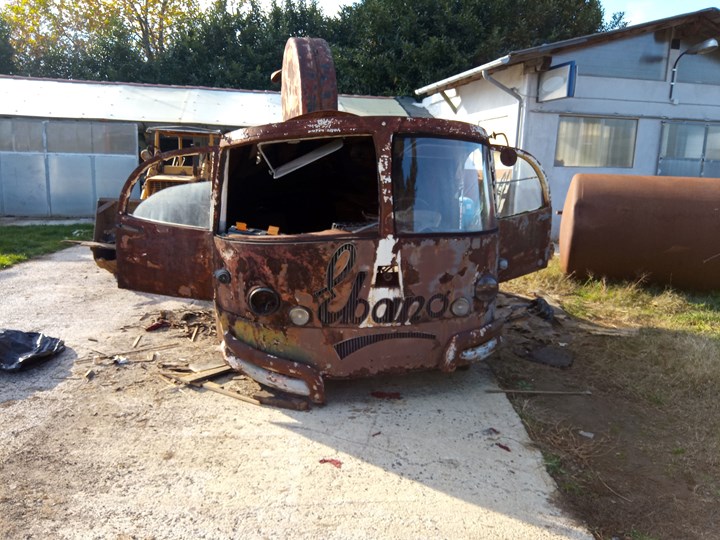 After such an exciting start to its life, the car was eventually left abandoned in the Ebano company yard, slowly rusting away into obscurity. Fast forward to 2021 and Vecchibulloni was approached to see if they could resurrect the 'Shoe Car' to its former glory.
Digging Up The Past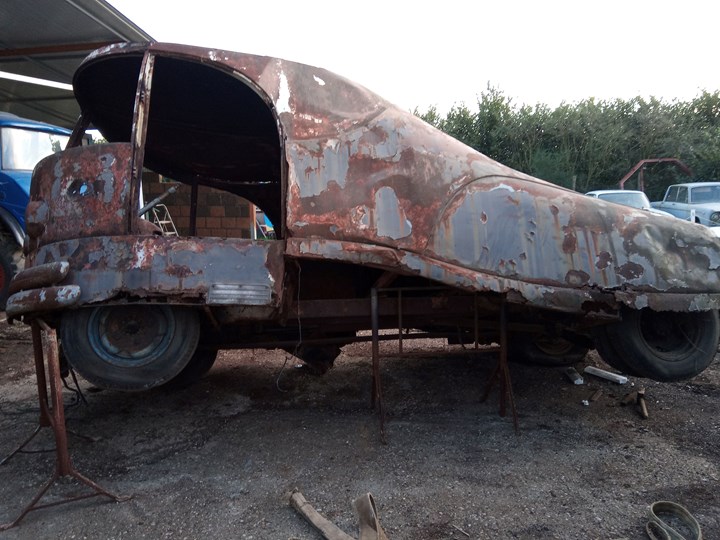 After some research into its past, Vecchibulloni found that this rather quirky one-off vehicle hadits special 'shoe' bodywork hand made by the Grazia bodyshop in Bologna all those years ago. While the Grazia company has long since closed, Ottaviani was able to meet with some of the surviving family members during the course of his research.
While the body was completely bespoke, the frame used was from a commercial Fiat 615. It was extended to accommodate the new body by Fiat dealer Stanguellini in Modena. The Fiat 615 diesel running gear was retained and an electric motor was installed to power the rear-mounted 'polish box'.
The Long Road To Restoration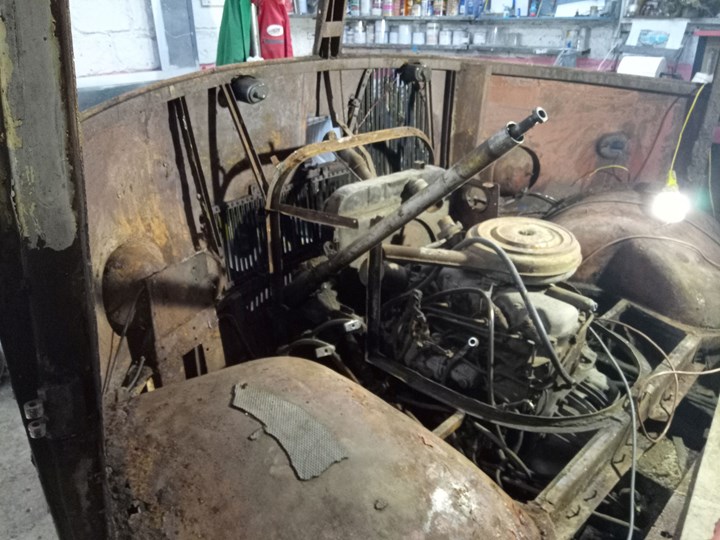 Ottaviani said that the car was in a bad state of disrepair when they received it. A tree had fallen on the rear of the vehicle at some point, causing extensive damage, and every metal surface was badly rusted. Fortunately, the thick sheet metal used made it viable to restore the bodywork without having to replace too many of the original panels.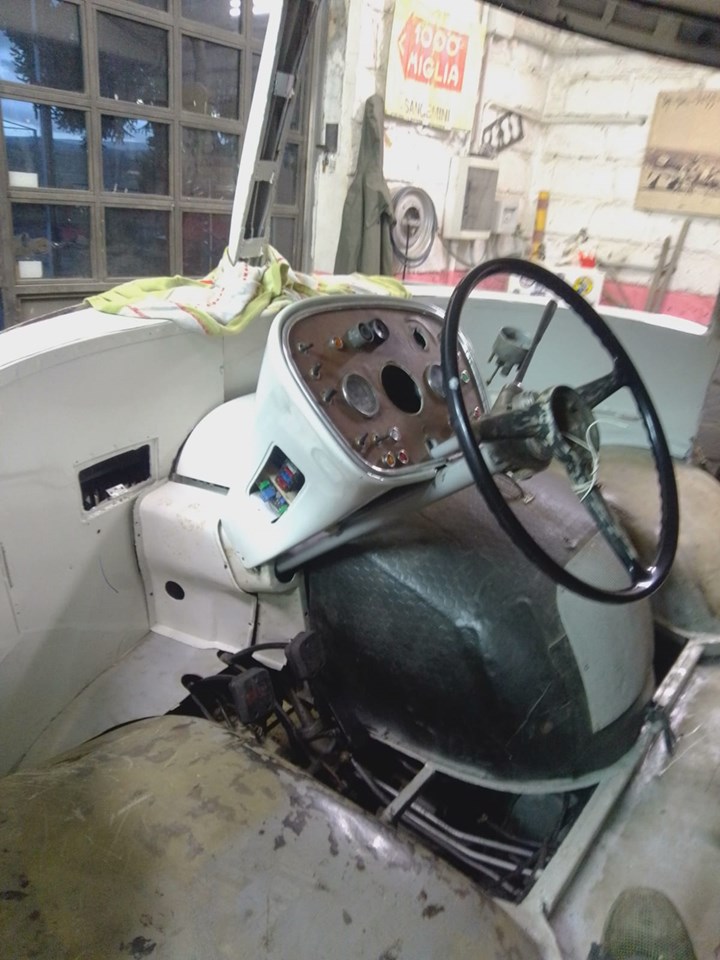 The mechanical components and electrical system, however, required a complete overhaul. It has taken Vecchibulloni two years to get to a point where the Shoe Car is ready for reassembly. The plan is to have the car completed for the Auto e moto epoca Exhibition in October. We can't wait to see the shoe car restored to its former glory, ready to turn heads once again.
About the author: