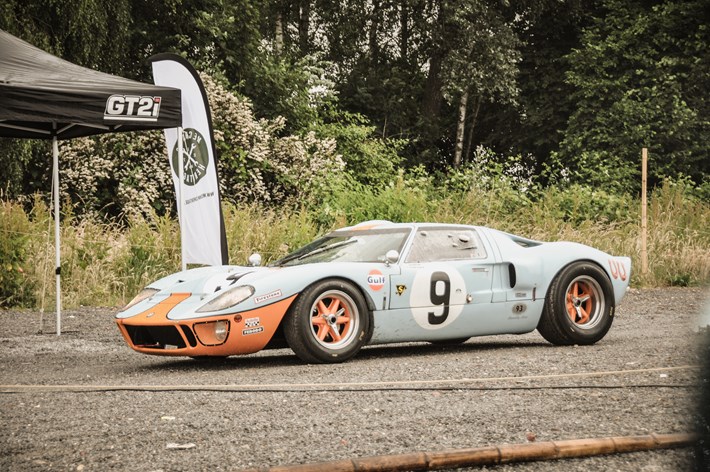 For this 14th edition, more than 100 crews arrived at the Bivouac around Brussels in the midst of a downpour- more than necessary for nature, but less so for the beautiful convertibles.
Following the briefing, the purring cars set off on what we can no doubt call "the most beautiful roads in the Belgian kingdom". The province of Namur spoiled the participants with magnificent roads and sumptuous landscapes, accompanying the beautiful cars to lunch, where the owners opened the doors of their sumptuous castle perched on the banks of the Meuse.
A varied meal, thanks to the carefully prepared buffets, brought all the participants together in an idyllic setting, before setting off again for DriveCity, a brand new space dedicated to classic cars and racing cars. A veritable paradise for lovers of retro steering wheels and engines that roar like hungry lions!
The prize-giving ceremony took place on the premises.
In what has now become a tradition, the rally supported the Ohana association, a not-for-profit organisation which aims to offer unforgettable moments to sick or disabled children and their brothers and sisters. The association offers a wide range of recreational, sporting and cultural activities, as well as exceptional trips to brighten up their daily lives. The association's mission is to bring smiles to the faces of these children and their families.
Images © ClassicCarPassion.com - Denis De Wagheneire