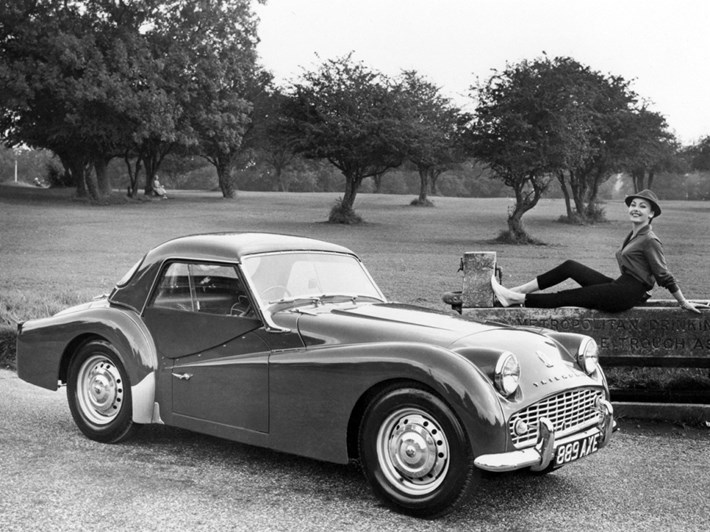 Still unknown on the American continent, the Triumph brand decided in the middle of the 1950s to play the game with the TR3. A delicate decision that changed the future of the company.
Produced from 1953 to 1955, the Triumph TR2 was the first Triumph roadster designed after the war to be exported to the USA. Introduced as a reaction to the Jaguar XK 120, which had recently become popular in the US, it was much more affordable, making the most of the mass production process. Capable of exceeding 170 km/h (a significant speed at the time), the car was a great success. Warned of the imminent launch of the MGA and Austin-Healey 100/4, John Black, boss of the Triumph Motor Company, panicked: he asked his team to prepare a new model as quickly as possible. Logically named TR3, this one was in fact only an evolution of the roadster launched a few years earlier. Apart from additional chrome, a grille placed further forward and separate indicators on the rear face, the car didn't change much. The 2 litre engine gained just 5 bhp thanks to larger SU carburettors. Introduced in 1955, the TR3 hit the ground running and sold very well, especially in the US where it was particularly popular with ex-servicemen who had served in Europe during the Second World War. The ultimate technological refinement, it was equipped with front disc brakes as standard from 1956, a feature that only the Citroën DS had until then.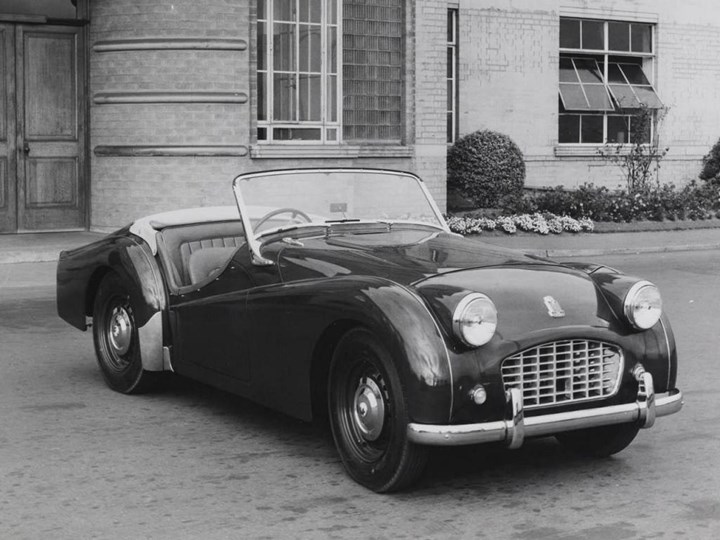 Sporting velocities
From the outset, Triumph's racing department prepared cars to take part in events such as the Tulip Rally, the Coupe des Alpes and the Monte Carlo, as well as road marathons such as the Liège-Rome-Liège. A derivative of the TR3, the TRS, was specifically developed to compete in the 24 Hours of Le Mans. In private hands, the Triumph distinguished itself even more in road and track events. Very representative of its era, the TR3 has a special place in the hearts of collectors for whom it is an icon of the '50s and '60s. Easy to live with and fun to drive, it is also easy to restore as many body parts are simply bolted on and all its spare parts are re-issued and widely distributed. After a boom in the '90s, it is now more accessible with a price tag between 25.000 and 30.000 € in good condition.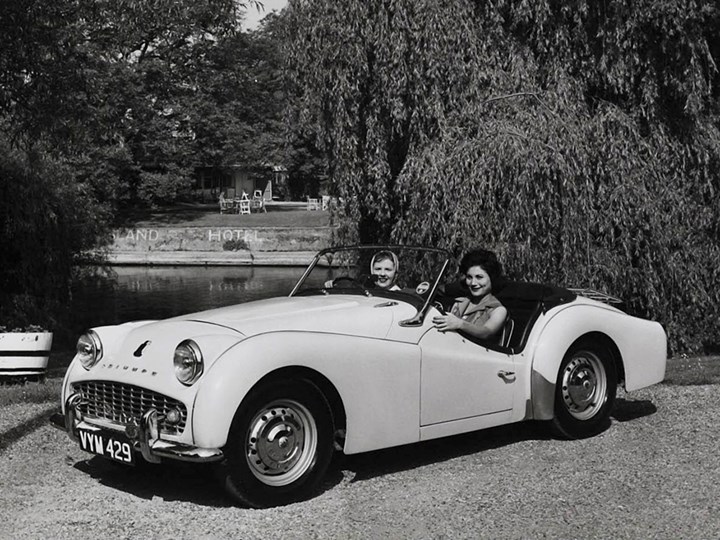 About the author: