Cape Town, South Africa
ClassicCarPassion.com is proud to announce the launch of ClassicCarPassion.co.za, its baby sister.
South Africa has a large community of classic car enthusiasts. Through clubs, they can live their passion and drive the extraordinary roads of a very diverse region. As a leading website, we have been charmed by the locals and the way they embrace oldtimers.
With our presence in this market, we now want to further expand and share our knowledge in the same way we do in Europe: as oldtimer enthusiasts for oldtimer enthusiasts.
In order to promote this new market, the local ClassicCarPassion.com team has organised a first-of-its-kind event: the Cape Tour Classic.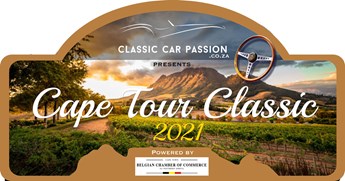 We have just completed our very first Classic Car Passion rally in Cape Town this past Saturday. 25 beautiful cars took part in the inaugural Cape Tour Classic and lined up early in the morning along the beachfront with Table Mountain serving as a stunning background. The eclectic group of classics included a Jaguar E-Type, a selection of Porsche 356s, and a Ford Fairlane. The oldest entrant was a 1958 Beetle while the newest car was a 2019 Jaguar E-Pace (Perhaps a future electric classic in the making). After some early morning coffee and croissants, the group received their roadbooks and headed off on a picturesque drive towards Franschhoek. The lunchtime destination was Allee Bleue, a sprawling wine estate offering some of the best views in the area.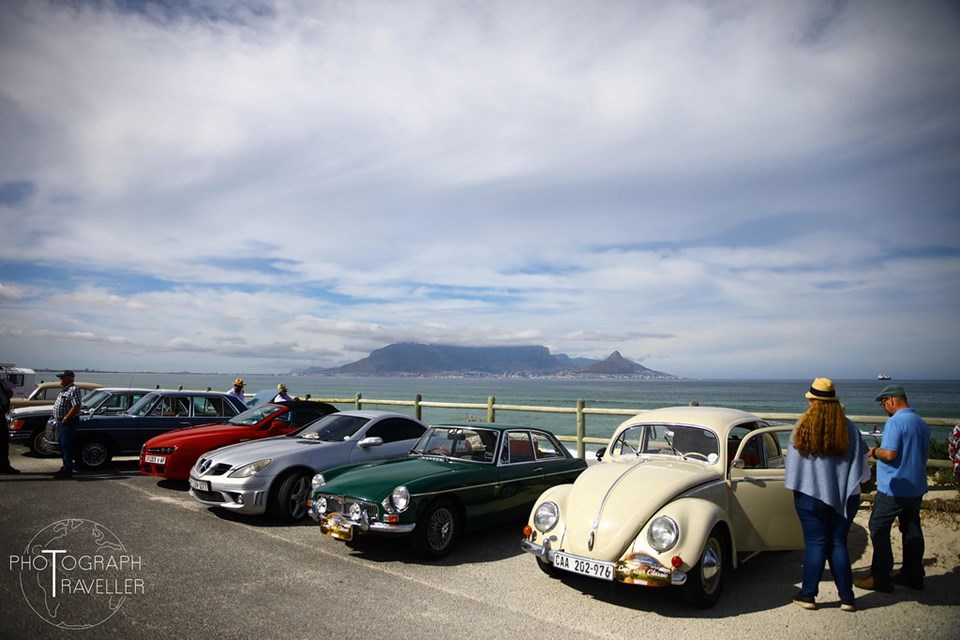 After a leisurely lunch under the oak trees, we were once again underway, this time heading back towards Cape Town with a quick stop at the winelands airport where Wicked Waffle South Africa was waiting to serve the entrants some of the best waffles this side of Belgium. The final stop was the Grand Africa Cafe & Beach club, with all the cars safely parked we headed in for some well-deserved champagne and canapés.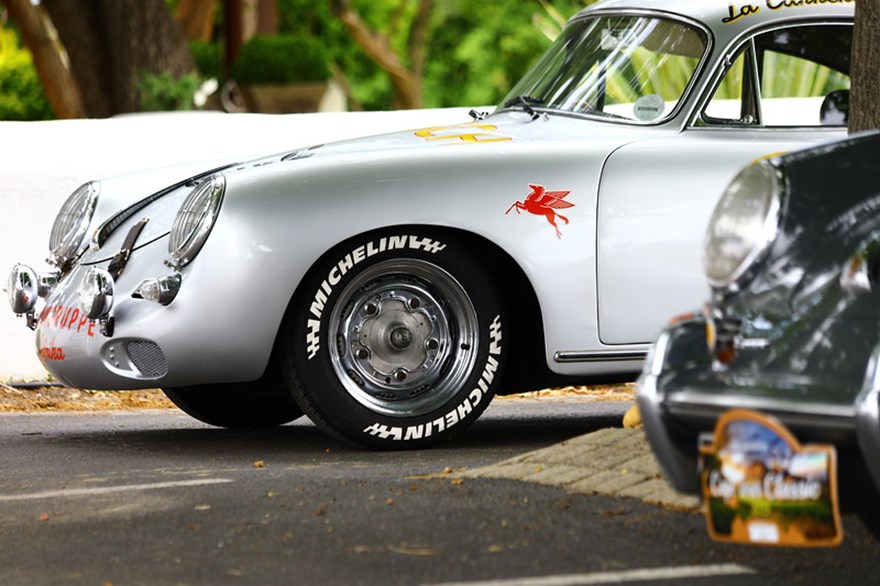 The prize giving ceremony followed and many of the entrants stayed late into the night. We want to extend a special thanks to the support of the General Consul of Belgium and the Belgian Consulate for their generous event sponsorship and assistance on the day. With such a great turnout we will definitely be back next year with another Cape Rally.
CAPE TOUR CLASSIC PRIZE RECIPIENTS
- Most Elegant Crew:  Jimmy Visser Mercedes SLK 55 2008
- Most Elegant Car: Andre and Lizette Muntingh Mercedes Ponton 1958
- Most Fun Crew: Brad and Angella S. Porsche 718RSK, 1980 (replica of 1957 model)
- Quiz Winner: Louis B. and Jeffrey T. Mercedes W123 200, 1986
- Quiz 2nd Prize: Marc M. and Kathleen R.Sunbeam Alpine 1961
- Quiz 3rd Prize: Thys D. Johan D. Mercedes Bnz 280E 1972
- Crew that travelled the Furthest: Pierre and his beautiful Land Cruiser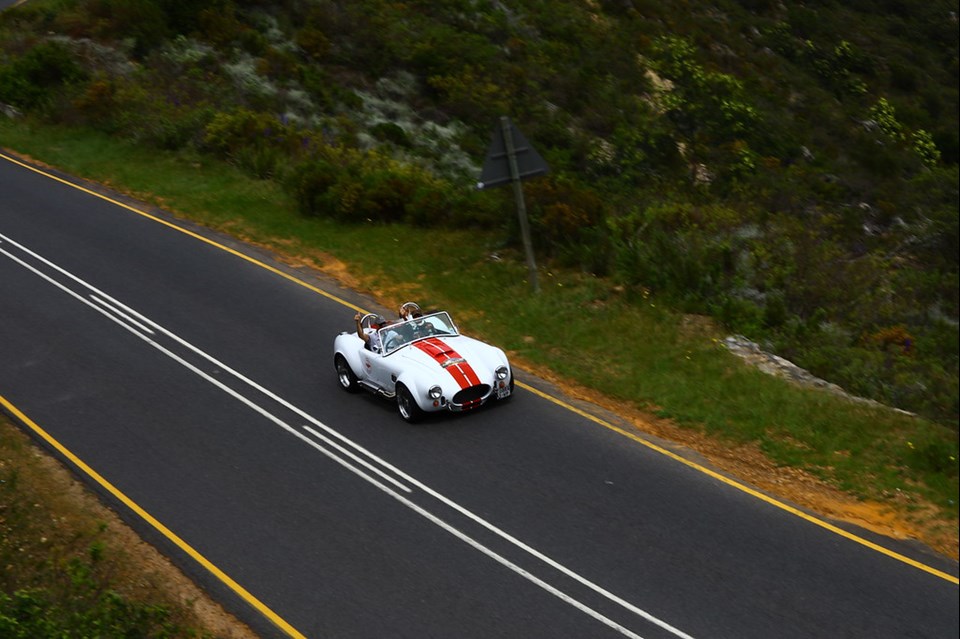 Thank you to our partners and supporters:
The Belgian Chamber in Cape Town & the Belgian consulate and the general consul in Cape Town
Laude Classic for participating with 3 cars, for the goodies and nice prizes
Den Anker Belgian restaurant in the Waterfront for the dinner vouchers
The Droom Guesthouse in Franschhoek for the main quiz prize
Lotus Bakeries for the welcome pack full of delicacies
© Pictures by Patrick Duquesne