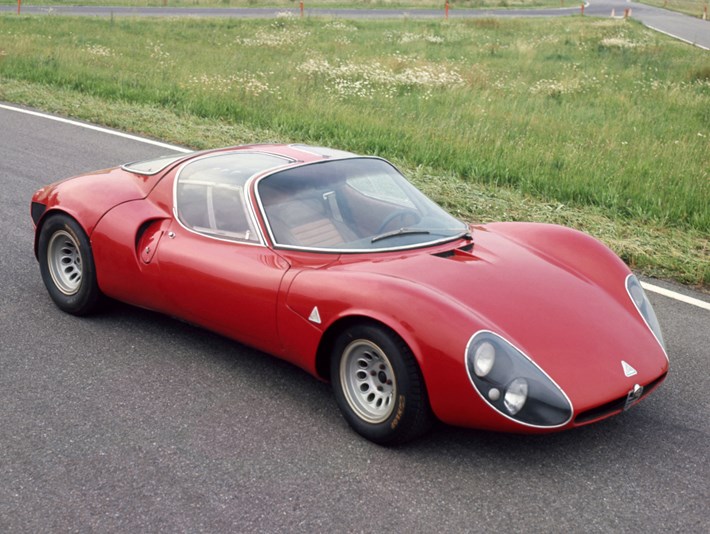 The Alfa Romeo Tipo 33, a racing car created to be unbeatable, was produced in a "Stradale" version in only 18 examples. A marvel that inspired the modern-day 8C Competizione.
In the mid-1960s, Autodelta, Alfa Romeo's competition department, was successful with the GTAm, a supercharged coupé that was a regular feature of touring car races. However, the brand wanted to enter the sport-prototype category. Presiding over the destiny of Autodelta, Carlo Chiti set to work and the result was the Tipo 33, a fairly modern car with a tube-frame chassis and a V8 engine of only 2 litres displacement mounted in the rear. Weighing only about 700 kg unladen, the 33, with its 250 to 270 bhp (depending on the engine configuration), was very quick. Thirty examples were produced and it took part in numerous competitions.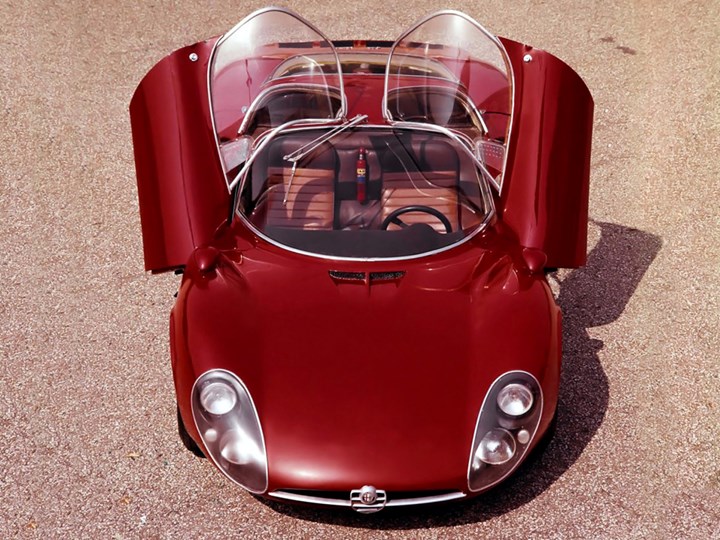 Road version
Buoyed by the success of his racing car, Chiti thought of developing a road version. He turned to the designer Franco Scaglione for his line. The 33 Stradale was unveiled at the 1967 Frankfurt Motor Show. The Italian car was beautiful, but mechanically had been toned down for road use. But not by as much as you'd think, as its four-cam V8 still developed 230 hp and allowed it to reach 260 km/h. Sold at a very high price (even more than a Lamborghini Miura!), the 33 Stradale was destined to remain a rare vehicle. In two years of production, only 18 cars left the Autodelta workshops, where they were built entirely by hand.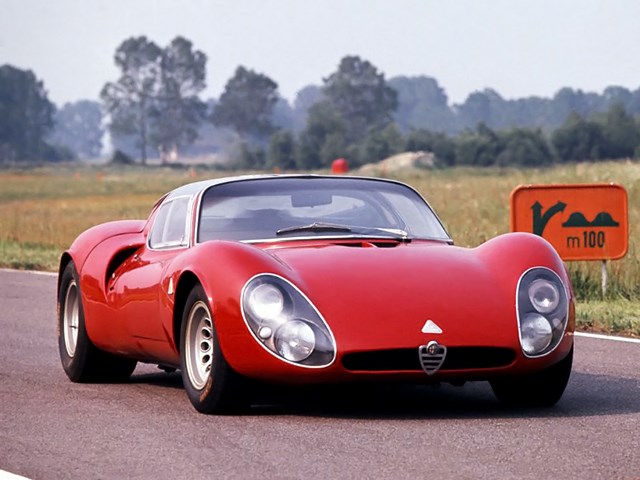 The greatest
In its day, the 33 Stradale was by far the best 2-litre sports car on the market thanks to its extraordinary engine and featherweight construction. Often considered one of the most beautiful cars ever made, it has become a much sought after "unicorn" by the world's greatest collectors. Its value is estimated at between 12 and 15 million euros!
About the author: