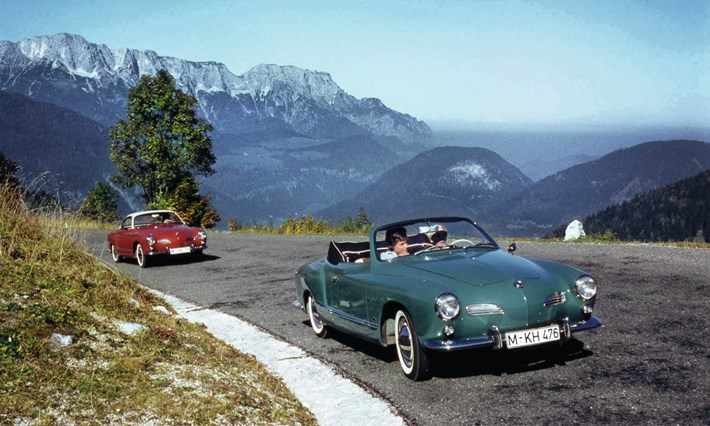 Overview                    
German automotive company Karmann has a long history of working on niche projects with mainstream automotive manufacturers and during the 1950's they were involved in the manufacturing of the convertible Beetle. They started looking into the viability of producing a stylish sports car on similarly proven mechanicals and having discussed styling designs with Italian specialists Ghia, Dr Wilhelm Karmann approached VW with their designs.  It did not take long to convince the top VW decision makers to green light the project and in 1955 the Luigi Segre styled Type 14 Karmann Ghia was launched.
The public immediately took a liking to these beautiful cars, with Beetle underpinnings initial versions were no ball of fire but continual development and incremental refinement kept the Karmann Ghia popular with customers the world over throughout its production run.
1961 saw the introduction of the Type 34 Karmann Ghia which was a larger car styled by Sergio Sartorelli and based on the Type 3 VW chassis.
This model was sold alongside the original Karmann as a more luxurious alternative. A high price and the decision not to sell it in the US meant that it would always sell in smaller numbers and only around 42 000 units were made. They were only available as Coupes and due to their rarity are valued by collectors.
Both versions have their followers and today they have developed a loyal group of enthusiasts who value the unique characteristics of these sporty little cars.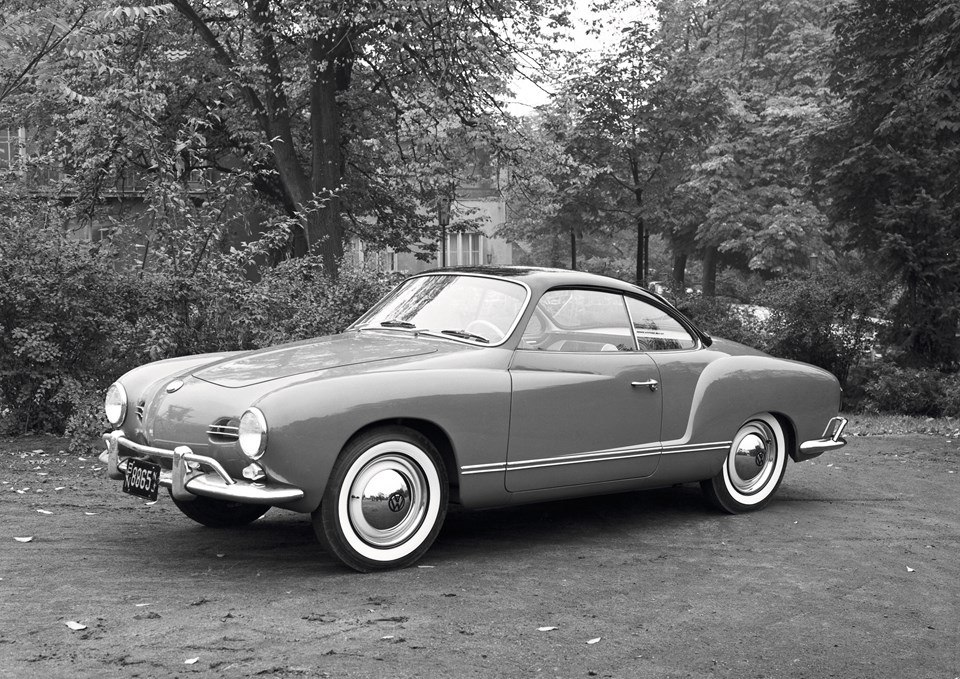 What To Buy
If you are looking for speed then this is not the car for you, the Beetle based underpinnings even in 1600cc form provide leisurely acceleration at best. What this car is about is stylish transport, providing its thrills at a more relaxed pace. The Karmann Ghia received numerous updates and improvements throughout its long 19 year production run, some of the larger changes were the 12 volt electrical system from 1967-on and independent rear suspension on all 1969 and newer models.
There were a whole host of styling changes that divide Karmann Ghia fans about which years looked best, from a practical standpoint though, Type 14 Ghia's built in the 1960 and 1967 model year had a lot of bespoke parts built only for the year of their specific manufacture so make sure that if you buy one of these models, they are in as complete a condition as possible.
The Type 34, introduced in 1961 was aimed further upmarket and offered more standard kit and more interior space at a higher cost. Based on the Type 3 chassis it offered more modern suspension and luxury extras such as an electric sunroof and plusher interior trim. Higher pricing limited uptake and it was less successful than the original versions, ending production in 1969.
There were approximately 444 000 Karmann Ghia's produced in total and thanks to the wide availability of parts and the popularity of the cars themselves there are still a fair few around today. Modified Ghia's are very common with many owners having upgraded engines and suspensions.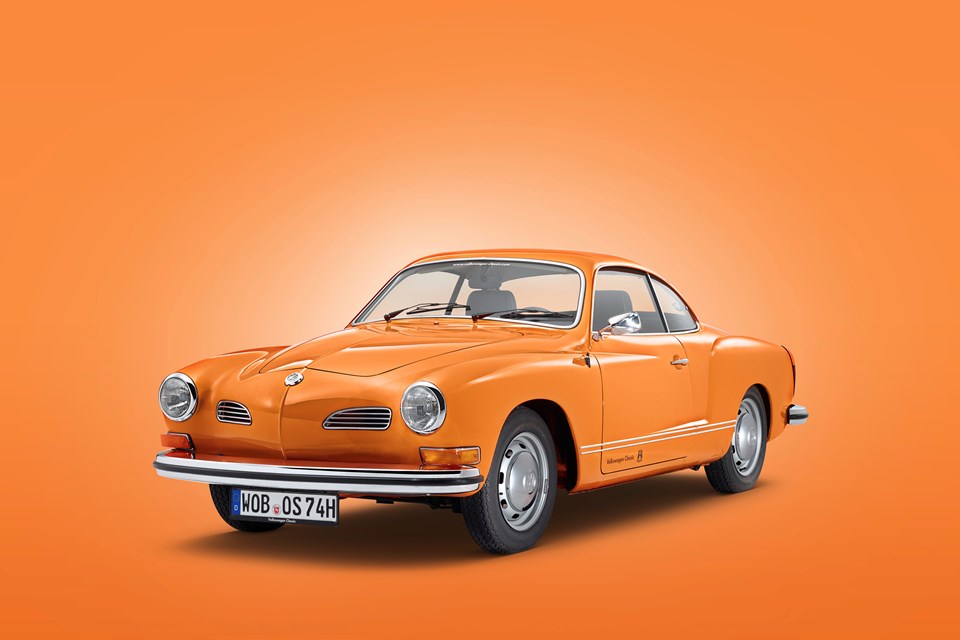 Checklist
Body panels are the one thing that can be expensive to get and require knowledgeable specialists to fit so one of the key things to watch out for are cars with bodies that are too far gone or damaged beyond economical repair. Interiors and engines can be repaired far more cost effectively than a rusted through body shell.
Interiors on Type 14's that are in bad condition on an otherwise sound car should not dissuade you from making a purchase. Trim is readily available and entire retrims are far less costly than extensive body or mechanical work.
Mechanically the Type 14 Ghia's are almost 100% Beetle underneath. This means reasonably prices parts and good availability. Front brake discs on models built from 1967 onwards are the only item that is not interchangeable with an equivalent era Beetle.
Type 34 Karmann Ghia's were based on the newer Type 3 chassis and are mechanically identical to other Type 3 chassis cars which included the 1500cc and 1600cc Notchback and Fastback VW's of that era. As in the older Karmann Ghia the newer Type 34 has unique interior trim and bodywork compared to other VW models.
A Ghia's bodywork is where you should focus your attentions when assessing the viability of a purchase. Rust or damage on a number of panels may make it financially unviable to restore a car due to the cost of the parts as well as labour required to effect the repairs.
It is preferable if rust or body damage even if it is severe, is limited to a few panels as replacing these sections can keep costs down.
Check thoroughly around the following areas for rust:
Rocker panels-especially important on convertibles as strengthening beams run through this area providing structural integrity
Rear boot lid, spare tire well and around the battery where spilt acid can cause corrosion over time
Rocker panels for Type 14 Ghia's which were once unavailable can be sources again so rust here is not as terminal an issue as it used to be
Seeing as how important the bodywork is, check out for signs of accident damage by looking at badly repaired panels or shoddy paintwork. Bumpers can be tough to source.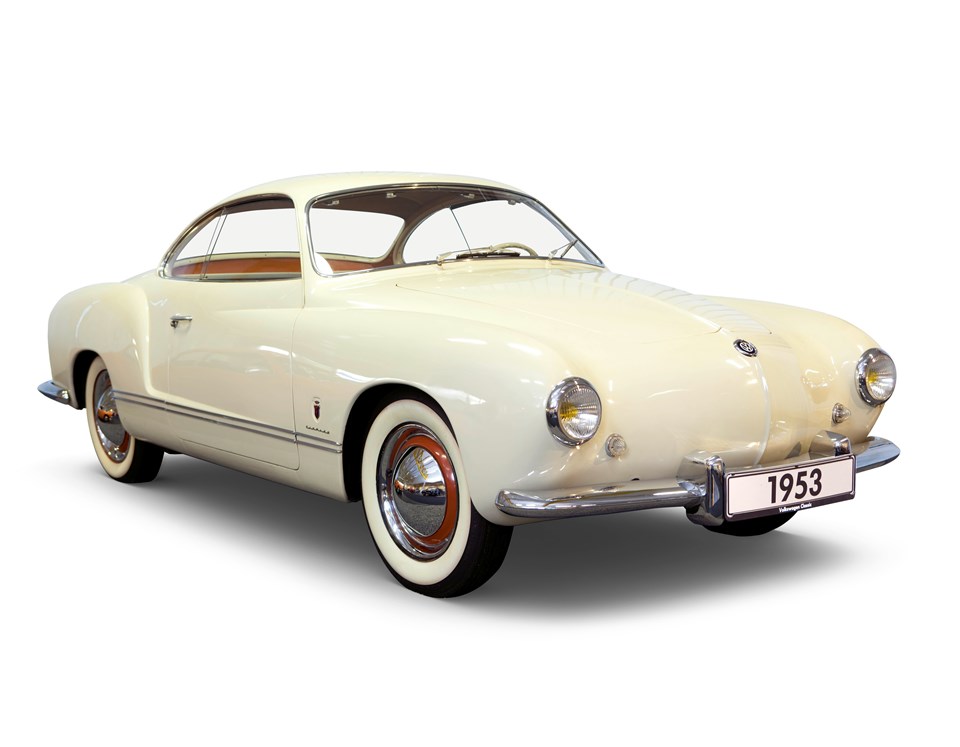 Production History
1955:   Type 14 Karmann Ghia launched in Coupe body style only available in LHD
1957:   Convertible model launched in LHD
1959:   Both Coupe and Convertible models now available in RHD
1961:   Type 34 Karmann Ghia with 1500cc engine is offered alongside existing Type 14
            Type 34 only available in Coupe body style
1962:   Electric sunroof option introduced on Type 34 in LHD models only
1964:   RHD Type 34 models now also offered with sunroof option
1966:   1300cc engine available for 1 year of production for Type 14
1967:   1500cc engine standard across all Karmann Ghia's
1969:   Type 34 production ends with 42 498 cars made
1971:   1600cc Engine introduced
1974:   Type 14 production ends with 444 300 vehicles made
Specifications

Engine:            1285cc 8-valve OHV Flat four
Power:             39bhp
Top Speed:     80mph
0-60mph:        27sec