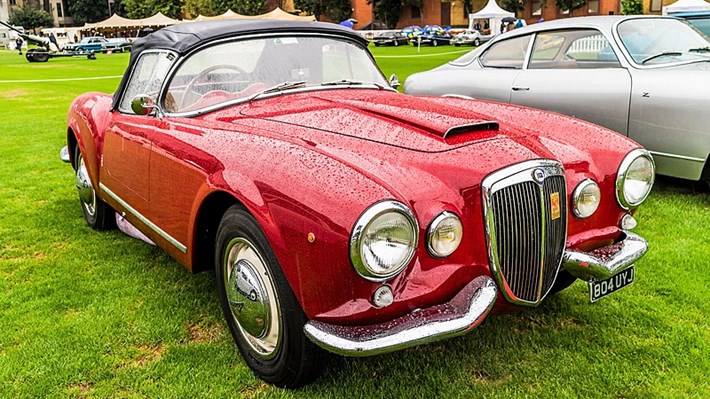 Overview                    
The Lancia name may still be limping on today as a badge-engineered hatchback, but few people would think that this badge once graced some of the world's most desirable GT cars.
The Aurelia launched in 1950 was just such a vehicle. Not only was it beautifully designed but it featured a number of production world firsts such as its V6 engine and semi-trailing arm rear suspension.
Radial tyres and a unitary body construction both contributed to the cars well balanced handling and a number of well-known motor racers of the time owned Aurelia's. Running gear improvements and updates kept the Aurelia up-to-date with contemporaries and the introduction of coupe and convertible body styles raised the Aurelia's desirability to new levels.
There used to be a time when you could pick up an Aurelia for a song, it will now take a full album to get your hands on a good one and values are showing no signs of dipping. With a number of variants and body styles to choose from, the Aurelia's design integrity makes it a desirable classic car today.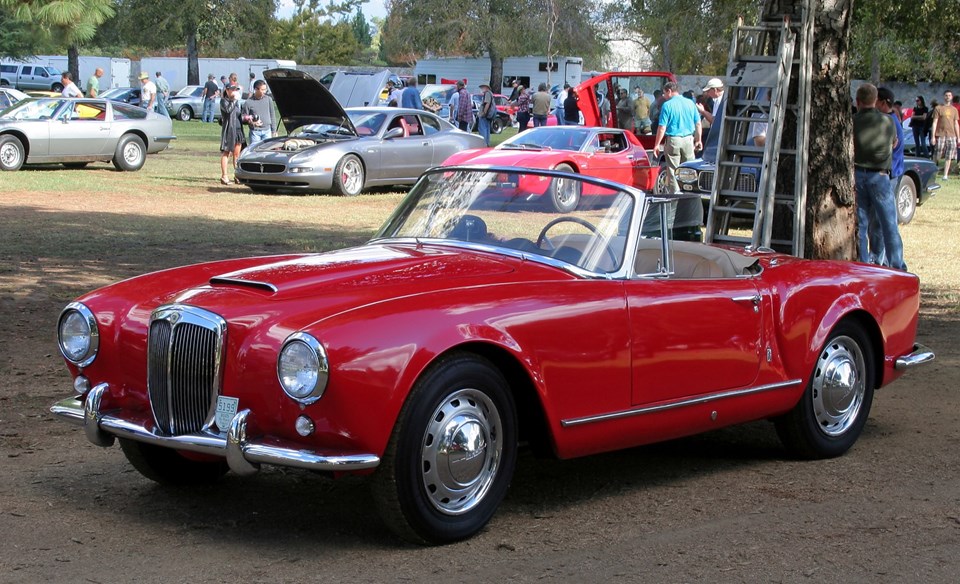 What To Buy
Sedans, coupes, convertibles, spiders and a handful of special coachbuilt variants were built during the eight year production run. Each year saw some changes being made to the running gear of the Aurelia with the original 1.8 and 2.0 engine sizes increased to 2.5 litres by 1953.
Suspension systems were advanced for their time however post 1954 models reverted to a De-Dion rear suspension setup making for more predictable handling.
The very rare B24 Spider with only 150 made is a beautiful car however both pricing and availability mean that you may need to look to the slightly more numerous convertible versions to increase your chances of ownership if you are set on an open top Aurelia.
All versions are great GT cars with the later models offering some added refinement and power. The sedan and coupe body styles are by far the most numerous and these are generally the ones that can be readily found for sale through specialists. Spiders and convertibles are far rarer and can command some eye watering prices.
Most cars would have undergone at least one full restoration by now and it is important to get comprehensive service and maintenance documentation to ensure the cars condition and history can be verified.
Values vary wildly between the models. Early B10 Aurelia sedans are the most affordable, while the rare B24 spiders can go for over a million euros.
In between these extremes you find the B20 GT coupes and convertibles. No Aurelia can truly be considered a bargain these days, but the high prices do tend to ensure that any car you find has been carefully maintained and restored.
Whichever version you go for, there are a fair number of Aurelias to choose from and as long as you avoid the suspiciously cheap and badly rusted ones, they can transport you back to a time when the Lancia name was synonymous with style and grace.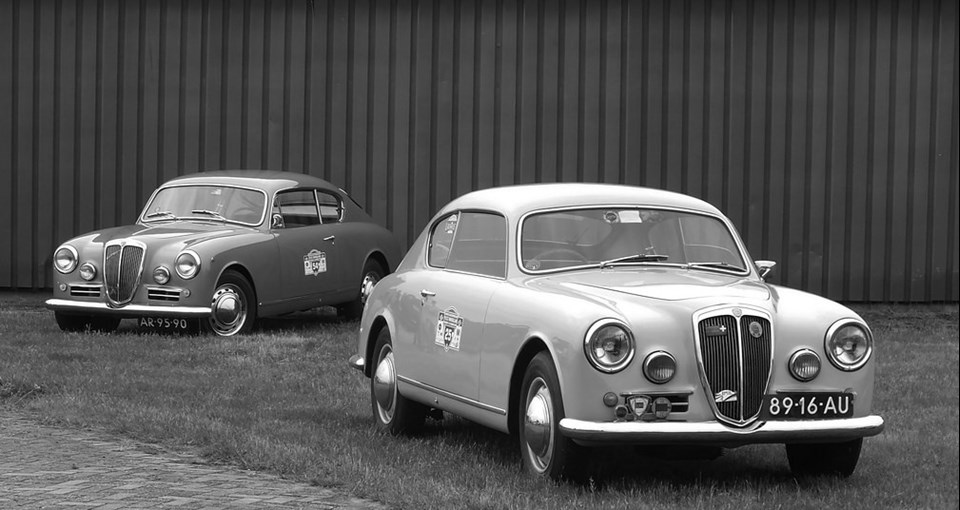 Checklist
Service items and mechanical parts are available while trim for both the interior and exterior is harder to come by.
Rust is a real concern, especially on cars that have not been subject to a rebuild. The most common areas for the tin worm to manifest itself are the, footwells, inner and outer wheel arches, bulkhead, door sills, rear suspension turrets, rear wings and the bootlid edge.
The V6 engines were cutting edge for their time however they can be prone to overheating and head gasket damage. The wet-liner design cylinder bores can sink over time requiring a rebuild, check that any such work has been done by a specialist as using the incorrect parts for the model year can cause problems.
The front suspension has a reservoir for its sliding pillar system that needs to be kept topped up regularly. Most cars that have not been refurbished will need a suspension rebuild and this is a specialists job.
Some cars will have had modifications carried out to improve everyday usability, some cars have been fitted with electric pumps to cure vapour lock and improve cold starting. For hot starting issues fuel return lines similar to the Fulvia setup have been installed.
Gearboxes were subtly revised throughout the first four series, with the final iterations being the most robust. Some of the later cars have had their hydraulic clutches reverted back to a manual setup to improve reliability.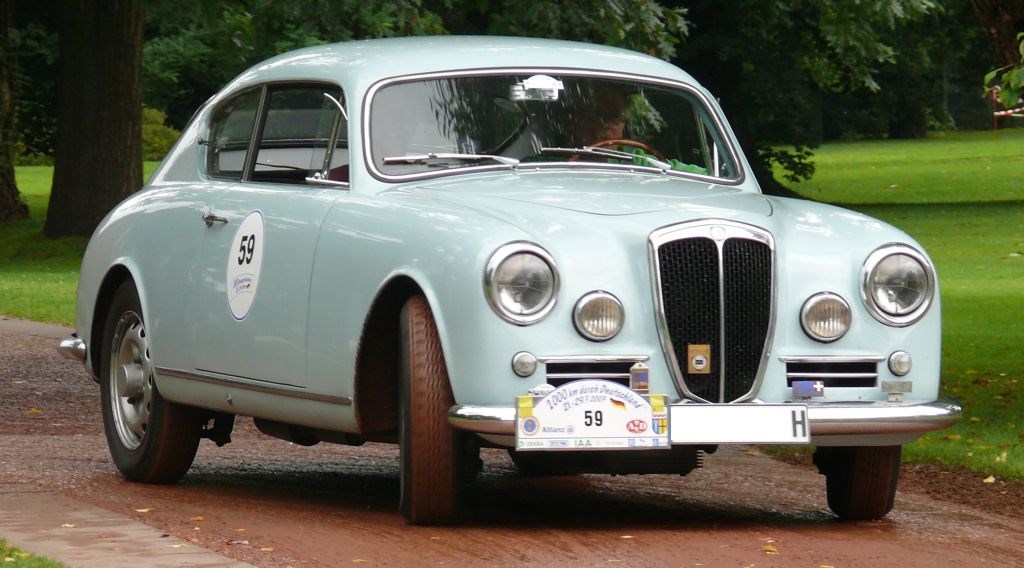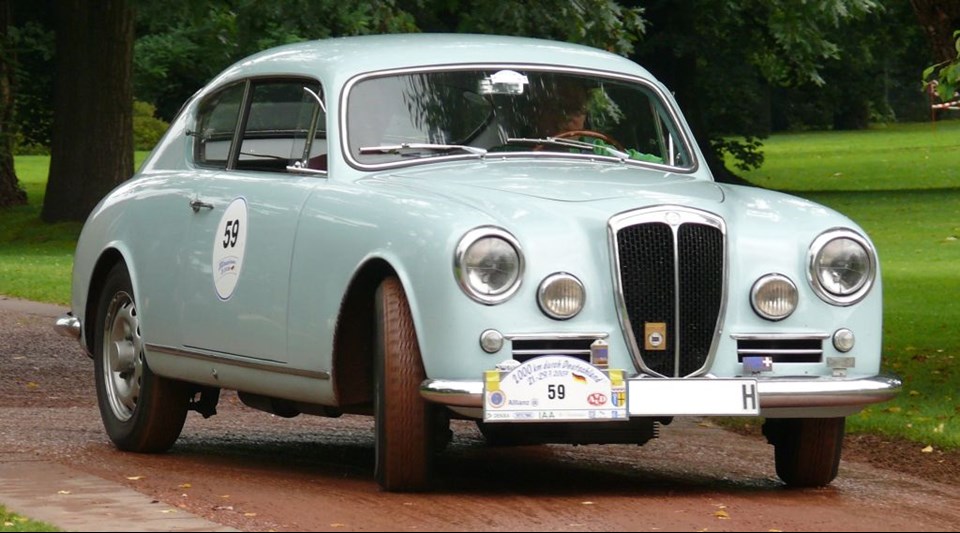 Production History
1950:   Lancia Aurelia B10 First Series launched
            Initially available with 56bhp 1.8L V6 in sedan form
1951:   Aurelia B21 launched with 70bhp 2.0L V6
            Aurelia B20 Coupe introduced with uprated 75bhp 2.0L engine
1952:   Second Series Aurelia launched
            Coupe now had 80bhp
            B22 Sedan received dual Webers and 90bhp
            Changes included improved brakes and minor styling changes
1953:   Third Series Aurelia introduced
            Engine capacity increased to 2.5L and rear styling was modified
1954:   Fourth Series Aurelia introduced
            De Dion tube rear suspension replaces semi-trailing setup
            Engine bearing design upgraded
            B24 Spider body style introduced
1955:   B24 Spider production ends with 240 cars built
1956:   Fifth Series Aurelia launched
            Transaxle and driveshaft received upgrades
            B24 convertible introduced with similar running gear to the Coupe
1957:   Sixth Series of the Aurelia introduced
            Engine tweaking resulted in lower power but increased torque outputs
            Minor external changes with vent windows and chrome detailing
            Fuel tank was relocated to boot from its original position behind seats
1958:   Aurelia production ends with approximately 18200 cars built
Specifications:
Lancia Aurelia B20 GT

Engine:            2.0-litre SOHC 12 valve V6
Power:             65kW
Top Speed:     169kph
0-100kph:       12.0-sec
Images Courtesy: Wikimedia Commons