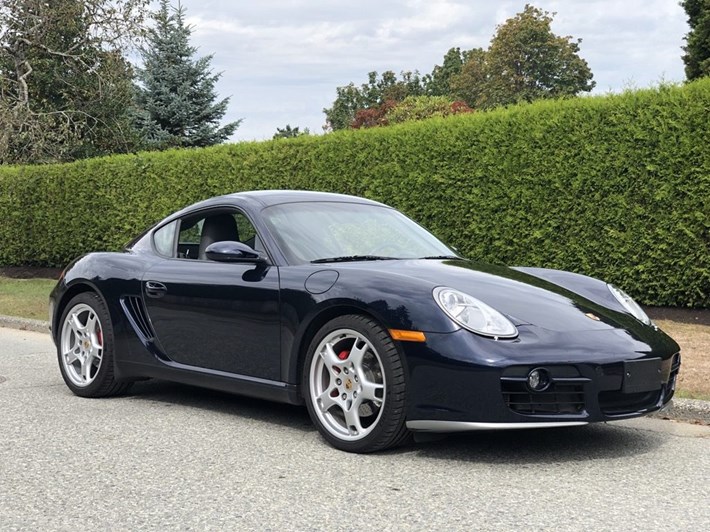 Overview
Most Porsche fans like to think that the 911 is the only one true Porsche sports coupe but chase one down a twisty road in a Cayman and they might realise that the better handling one has its engine in the middle. Released in 2005 in top-of-the-range S form, the Cayman was much more than just a hardtop Boxster. It may have shared a lot of componentry with its stablemate, but its increased rigidity and sportier set-up gave the new coupe a very different character.
Now in its third generation, the Cayman range has developed a loyal following thanks to its excellent handling, precise steering and everyday usability. The good ones have started to firm up in value so now seems like a good time to delve into what it takes to get a great used one.
The 3.4-litre 217kW Cayman S arrived first, joined the following year by the base 180 kW 2.7-litre Cayman. The less powerful car had a 5-speed 'box as standard but the 6-speed manual from the S or a 5-speed Tiptronic could be optioned. 
The mid-life face-lift came in 2009 and some welcome changes were made across the range. The engines were upgraded, both losing the troublesome IMS shaft, the S cars gained direct fuel injection along with 22kW while the non-S models got a 200cc increase and an additional 18kW. The PDK double clutch transmission replaced the ageing Tiptronic gearbox, the 5-speed 'box was dropped and visually, LED lighting and revised wheels and colour palettes were offered.
Standard equipment was not exactly generous, but in truth, there were few extras that significantly improved the driving experience. Worthwhile options to look out for are PASM (active suspension management) which improves the ride, especially on 19-inch wheels, the sports exhaust system and the LSD which could be optioned on the last Gen II cars. While the early Tiptronic boxes work well enough, and the PDK is a great setup, it is the manuals that most enthusiasts prefer, unfortunately, they are rare in SA.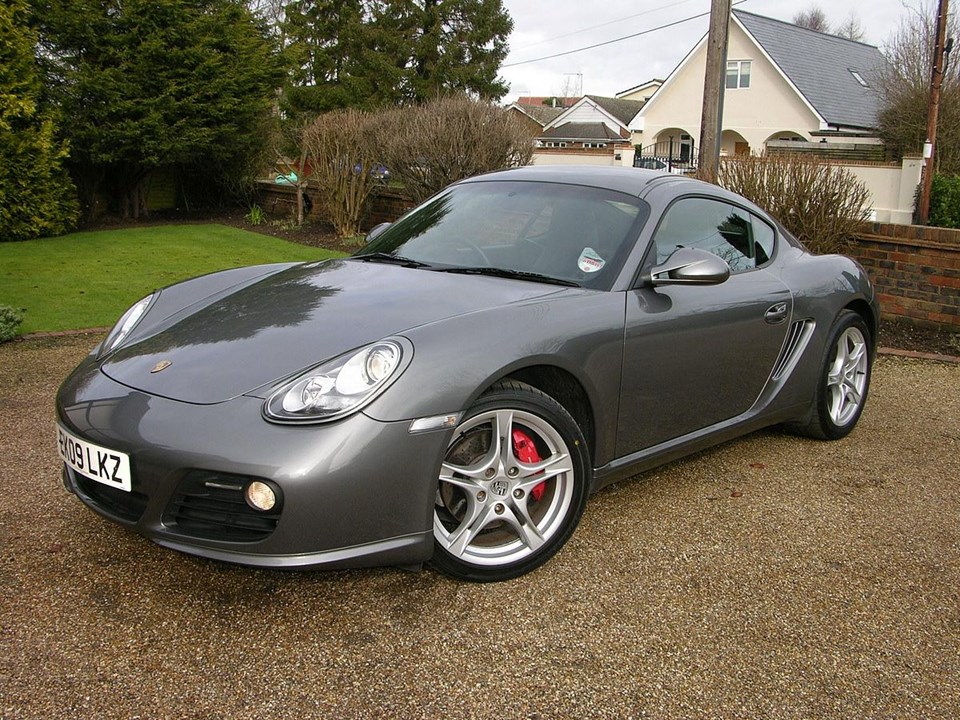 What To Buy
A high-mileage pre-facelift 2006 2.7-litre car is the cheapest way into Cayman ownership, although a 3.4-litre Cayman S is not much more and offers a lot more power. Be aware though that the earliest 3.4-litre cars may be more susceptible to IMS/RMS issues. If you can find them, then either of the GEN II cars are great options. Avoid ultra-low mileage multiple owner cars, and sketchy service histories, going through the main dealer may cost more but you do get a warranty. 
For the ultimate Gen 2 Cayman the R is the one you will want, with 243kW and a limited-slip diff it was the default choice in its segment and eclipsed a base 911 around a track too.
As a daily driver, the sweet spot in the range has to be the Gen 2 base model 2.9-litre Cayman, well-balanced and with enough power to put a smile on your face this mid-engined sports car is about as good as it gets.
Regardless of which one you get, the inherent capabilities of the Cayman are aptly demonstrated by how fastidious Porsche were in stopping it from eclipsing the 911, get one now while they are still underrated and undervalued.
Checklist
Pre-2009 Caymans as well as any Porsche using the same block (First two generations of Boxster and first two generations of water cooled 911) are all susceptible to IMS bearing failure, bore scoring or rear main seal leakage. Many cars have gone on to cover 200,000kms without any issues while a handful have failed far sooner than that.  Keep calm, arm yourself with knowledge, and remember that the percentage of cars affected is very low:
A noisy idle can indicate an impending Intermediary Shaft (IMS) bearing failure. Check for evidence of previous engine rebuilds or repairs.
Excessive smoke on a cold start and/or high oil consumption may mean that the cylinder bores are scored. Check for an oily exhaust pipe. If unsure a bore scope should be used to check the condition of the cylinder walls.
Less of an issue are the Rear Main Seals (RMS) which tend to leak a little just to let you know there is still oil in the engine. These can be replaced at the next service, but heavy leaking should be checked sooner.
With all the above issues, the services of a Porsche specialist can be invaluable in providing peace of mind before a purchase. While the engines are strong (aside from the points listed above) Gen I cars may develop cylinder head warping if tracked regularly, Gen II cars had four oil pickups (up from two) alleviating the problem. Whether driven hard or gently, changing the oil frequently is highly recommended.
Specialists can check the ECU to see whether a car has been over-revved, warped discs and non-Porsche specification tyres may also indicate neglect.
The Gen I cars can suffer from premature front suspension wear and corrosion of the exhaust mountings. Check for knocks and rattles when on the test drive.
Multiple owners and low mileages may mean lots of cold starts and short trips so don't be put off by higher mileage examples.
Cooling systems can develop leaks from road debris damaging the front-mounted radiator.
Production History
2005:     Porsche Cayman S launched featuring 217kW 3.4-litre boxer motor
6-speed manual and 5-speed Tiptronic gearboxes available
2006:     180kW 2.7-litre Cayman launched
2009:     Mid-life face-lift on all models, 7-speed PDK gearbox replaces Tiptronic unit
               PCM (Porsche Communication Management) is upgraded offering touchscreen operation
                Cayman S get power upgrade to 239kW
                Base Cayman receives new DFI 2.9-litre engine pushing power up to 198kW
2011:     Cayman S Black Edition with bespoke trim and lightweight Cayman R with 243kW and LSD introduced
2012:     981 Cayman launched in late 2012 phasing out the 987 Cayman
Specifications (Cayman S)

Engine:            3.4-litre flat-six
Power:             217-239kW
Top Speed:     275kph
0-100kph:       5.4sec (manual)