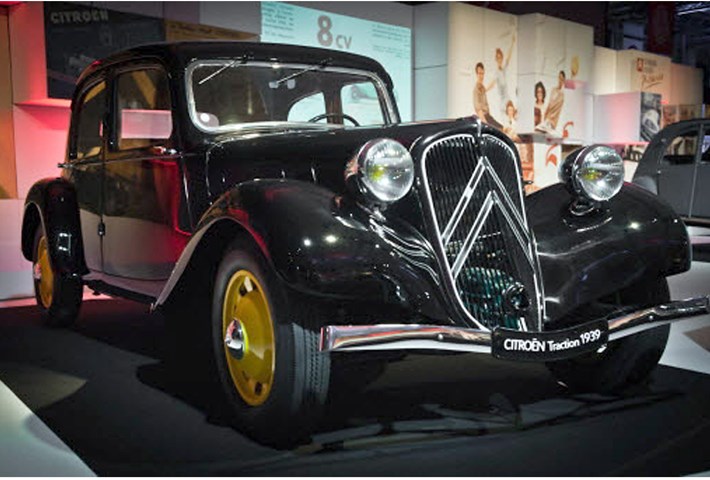 The Traction Avant was ahead of its time in many key regards, it introduced technologies that continue to be used in modern cars to this day
Overview
The Citroen Traction Avant was launched in 1934 and introduced a number of automotive firsts and modern technologies to a mass-market audience. Such was its success, that it was still one of the most advanced vehicles on sale when the equally impressive DS replaced it in 1957.
This was Citroens golden age and the Traction Avant with its front wheel drive layout, unitary body construction and independent torsion-bar suspension setup was the work of a confident company willing to invest huge sums in development. The costs of getting the car to production actually put Citroen in a tenuous financial position and Michelin's buyout in 1935 secured the firm's and the Traction Avant's future.
Pioneering front wheel drive in Europe and the first mass produced car to use a monocoque chassis the Traction Avant was highly advanced, the driving experience didn't disappoint either with absorbent suspension, precise steering and short gearing to provide lively acceleration.
Visually the Citroen is well proportioned thanks to Italian designer Flaminio Bertoni's efforts and these cars are great useable classics that continue to captivate owners almost 60 years after the last one was produced.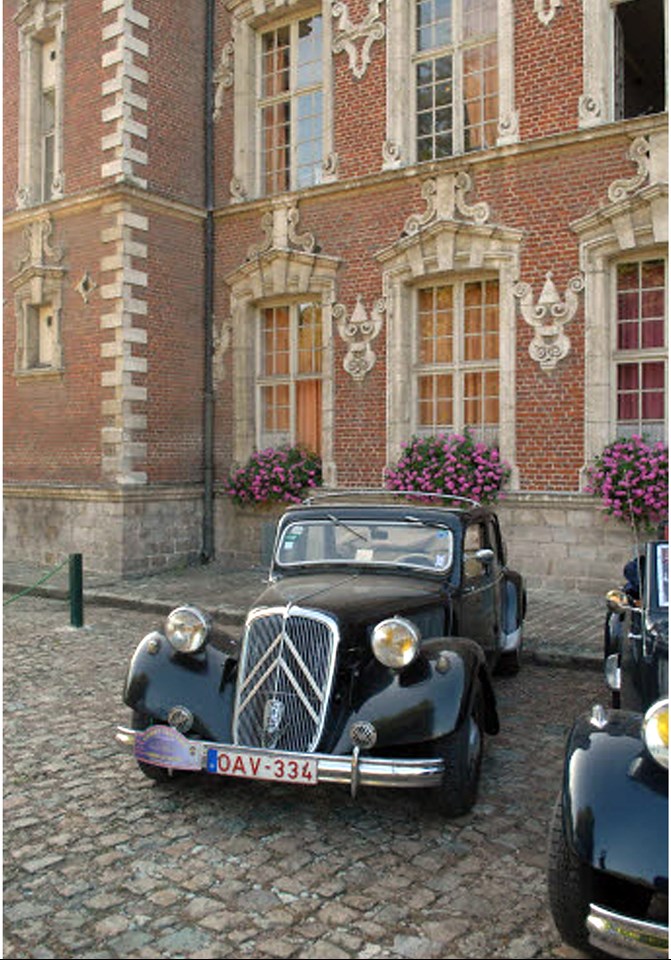 What To Buy ?
There were a number of Traction Avant variants over the years with a large range of engines and body styles for every taste. Continuous development meant that the Traction Avant improved with age, the early 1.3 litre engines were a bit underpowered and the first cars had no opening boot lid however these issues were all remedied early on with a redesigned boot lid and larger capacity engines introduced later in 1934. Engine sizes were increased in quick succession to 1.5, 1.6 and 1.9 litres in four cylinder form. A six cylinder 2.9 litre was introduced in 1938 giving improved straight line acceleration but being a bit more prone to understeer. Upgraded rack and pinion steering as well as an improved suspension systems made an appearance in 1936 however steering is relatively heavy at parking speeds on all models and there are specialists who offer power steering conversions if originality is not essential.
Numerous body styles were offered other than the standard 4 door saloon including a 2-door sedan and coupe, 2-door convertible and the first ever 5-door hatchback. There was even a longer length 'Familiale' version with seating for 9. The Traction Avant was known as the 7CV, 11CV and 15CV in France as well as receiving different names in England with the 11CV renamed the 15HP and 15CV called the 'Big Six'.
All cars had a 3 speed manual transmission and shared similar underpinnings except for the 1954 15H model which had an early version of the advanced hydropneumatic suspension that was to be a major feature in the replacement DS models.
Right hand drive models were built in Slough including a lower spec 11L model. Post World War 2 these were the only models initially available, offered in black paint with grey interior upholstery. Soon more models reappeared however it is the pre-war cars that are the most sought after today.
With such a diverse range available, you really are spoilt for choice. Availability of the rarer cars is limited to auctions and a few private sales, while the more common 4 door variants can be found at a number of classic car specialists for very reasonable prices.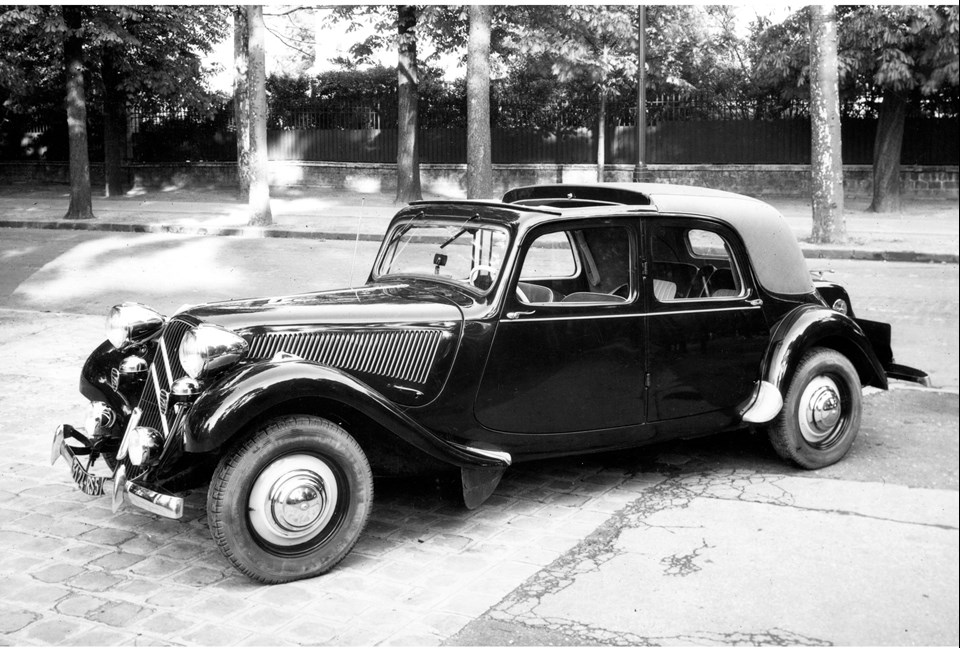 Checklist
Maintaining and servicing your Traction Avant's can be made far simpler by joining the UK Traction Avant club, parts, spares and advice are all easier to source through the club and the knowledgeable members can always recommend specialists for those hard to find parts.
Rust can be a major issue on these cars and may cause some chassis integrity issues if the engine sub-frame and front bulkhead start to corrode. Stress cracks at the back of the engine bay develop over time.
Sills, floor pans, boot floors and bottom edges of doors can rot and drainage holes should be checked for blockages to avoid any further rust developing.
Front axle greasing and oil changes should be carried out at least every 1000 miles so prepare to get your hands dirty if you intend to use your car regularly.
Electrical issues are common and can usually be traced to ageing contacts and frayed wiring.
Water pumps are situated above the transmission and if damaged can leak into the bell-housing seizing the clutch. Juddering clutches can be linked to perished rear engine mountings, indicated by an engine that rocks excessively.
Four cylinder cars are long lasting and noisy timing chains are normal as no tensioners are fitted. Piston rings can break if engines are not used regularly.
Six cylinder engines tend to run hot and can benefit from a retrofitted fan upgrade. This is not always a necessity in the UK however check for evidence of previous overheating as cylinder heads are prone to warping.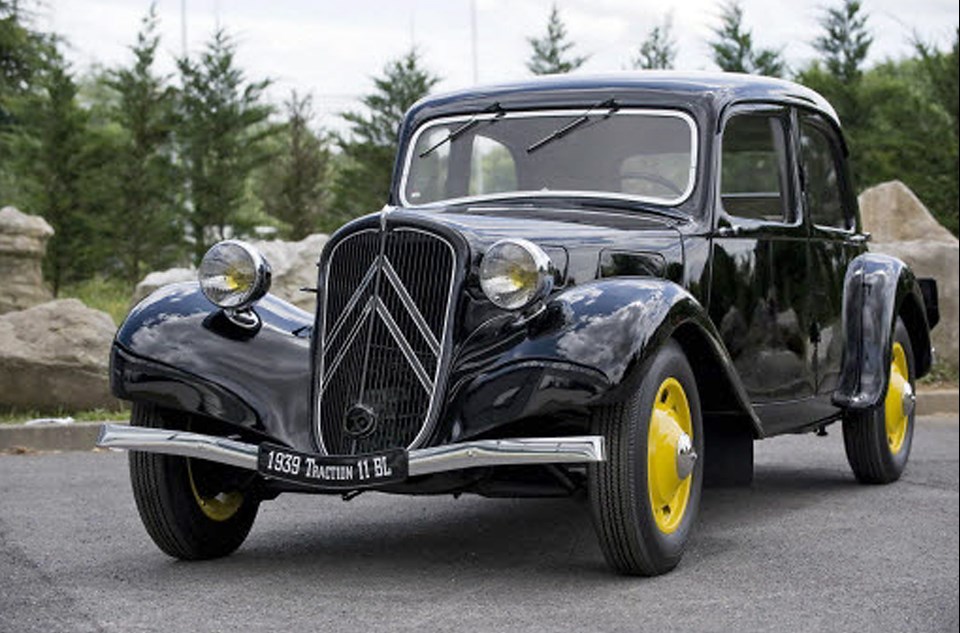 Production History
1934:   Citroen Traction Avant model 7A released with 1.3-litre engine, revolutionary front wheel drive and a unitary body construction
            Model 7B 35bhp 1.5-litre engine replaced 1.3-litre in June
            Model 7C 36bhp 1.6-litre engine replaces 1.5-litre unit in September
            Model 11 released in November with 46bhp 1.9 litre engine to complement range
1936:   Rack and Pinion Steering replaces worm and roller system
            Opening boot lid on all models
            Suspension system upgraded
1938:   Model 15 launched with 77bhp 2.9-litre straight-six engine as range-topper
1945:   Post War range initially curtailed to one model in black colour option
1954:   15H model introduced with advanced hydropneumatic suspension, a precursor to the DS models.
1957:   Traction Avant production ceases with over 759 000 units produced in total.
Specifications


Engine:            1.9-litre ohv inline-four
Power:             55bhp (41kW)
Top Speed:     73mph (117km/h)
0-100kph:       27sec
Check all Citroën Traction for sale on Classic Car Passion