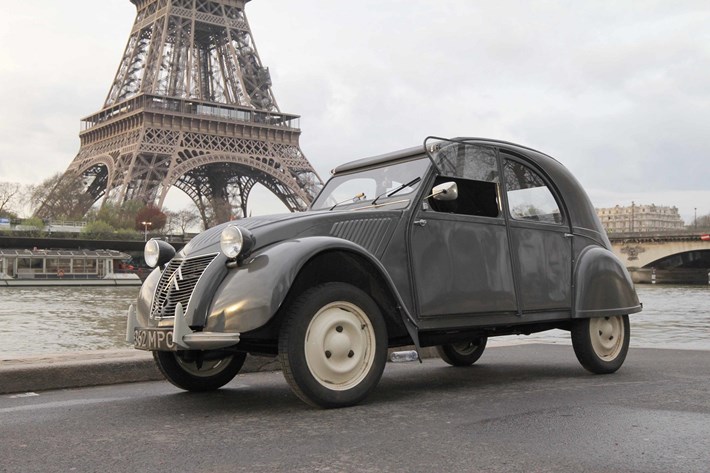 Overview                   
The Citroen 2CV may not be a universally adored classic in the vein of some priceless Italian sports cars or British grand tourers, but its honest charms and quirky looks have endeared it to many over the decades and it offers its own brand of driving enjoyment at a far more accessible price point.  
The 2CV is the ultimate example of the automobile distilled down to its pure essence and while it may look as basic as a wood burning stove from the outside it also featured some ingenious technology under the skin at launch.
The 2CV's gestation was a somewhat difficult period, a war, major changes in aluminium prices and all manner of production challenges meant that despite the initial design having being penned in the mid '30s, the first 2CVs rolled off the production line in 1948.
The design brief stated that the car had to be basic, affordable and excel at traversing rough terrain with a full complement of passengers and do it all day long if necessary. It is this last point that lead to the development of an ingenious suspension system that provided the 2CV with both a soft ride and excellent road holding.
Over the intervening years it has provided reliable, fuss free motoring for millions and has become the automotive expression of minimalist French chic.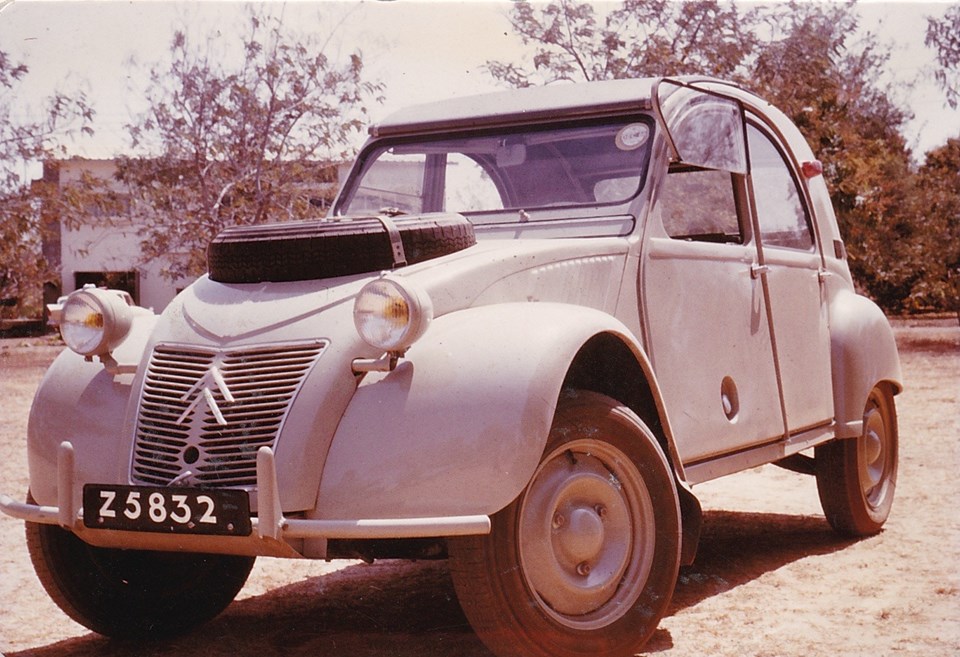 What To Buy
With production spanning over 4 decades there are numerous variants to choose from with many detailed running changes along the way. With very modest performance, basically no safety or luxury features and poor protection from the elements the 2CV is best suited for sunny weekend drives. Certain variants were sold with the 602cc engine which provided a heady 20kW and were a fair bit speedier than the original 7kW 375cc versions.
The original body style featured a fabric roof, corrugated bonnet and simple steel panels for easy repair. This basic design was left relatively unchanged so the relaxed ride, quirky body style and basic running gear can be experienced in any 2CV. Derivatives included the Dyane hatchback, Mehari convertible, Acadiane van and even a very limited build of twin engined Sahara versions.
With over 3.8 million 2CV saloons built and a further 1.2 million van derivatives there are still a lot of cars out there to choose from, although you may have to extend your search to Europe and the UK for the best ones. With parts being widely available, the final choice comes down to whether you are looking for a project, weekend toy or mint condition collector's car.
If you are looking for an original unrestored 2CV you may be out of luck, with rust and wear and tear claiming many original components it is best to look for a professionally restored one rather than an untouched 'barn find'. 
A car that has often been referred to as being more than the sum of its parts, the 2CV is the perfect minimalist classic with style. It remains a very accessible and rewarding car providing a driving experience that no modern car can replicate.
Checklist
Thanks to its enduring popularity, the 2CV community is very well catered for in Europe, a number of clubs can provide advice and specialists have basically any part you can think of for your car.
The chassis is known to be very rust prone, thankfully repairs and replacement parts are easy enough to carry out. If you intend to keep your car having the chassis components galvanised is highly recommended as they leaked water even from new.
Body panels, trim and even entire chassis are available from specialists making the 2CV a great starter classic for those keen to get their hands dirty.
Engines are tough but require regular oil changes (every 4,500 km). Cars built after 1970 can run on unleaded fuel without modifications.
Front disc brakes are inboard and are labour intensive to replace, drum brakes were standard all round until later in production when the front discs were introduced from 1981. Be aware of the different brake fluid requirements for each system.
Quirky dash mounted 4 speed gearbox is tough, no synchro on first so some crunching is normal, although worn gearboxes will exhibit this trait in third gear as well.
Interiors tend to wear well, vinyl covered seats stand up to the elements best but a general re-upholstering is required on most older cars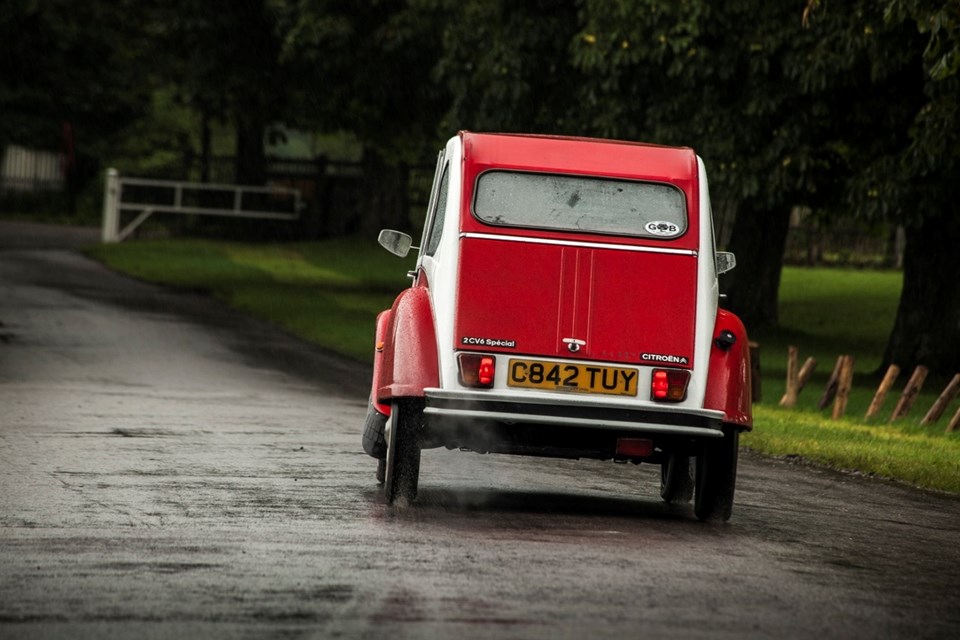 Production History
1948:   Launched at the Paris Auto Salon, the first 2CV features a 7kW 375cc air cooled engine powering the front wheels and suicide style front doors
1954:   Minor changes to bonnet badging and the addition of dashboard lighting
1955:   425cc 9kW engine introduced raising top speed to 78kph
1958:   2CV Sahara 4x4 introduced featuring a second engine in boot
1961:   Twin engined 4x4 Sahara version launched. A total of 694 units built
1964:   Windscreen wipers become electrically operated
1965:   Front doors now open conventionally
1967:   Dyane version introduced as slightly upmarket 2CV with two levels of trim
1968:   Citroen Mehari introduced using ABS plastic for the body shell, a world first
1970:   Electrical system now 12V and new indicators and taillights introduced
            435cc and 602cc engine variants available
1975:   2CV reintroduced to UK market. Exterior changes include new bumpers, grille and squared off headlights
1977:   Acadiane utility vehicle launched – built until end of 1987
1982:   Front brake discs introduced on all 2CVs
1990:   Final 2CV manufactured with production having moved to Portugal for last two years
A number of limited run and special edition models were made available globally such as the Spot, Charleston and 007 model following its appearance in James Bonds 'For your Eyes Only'.
Specifications
Engine:            375cc flat-two
Power:            6kW
Top Speed:     64kph
0-100kph:       n/a