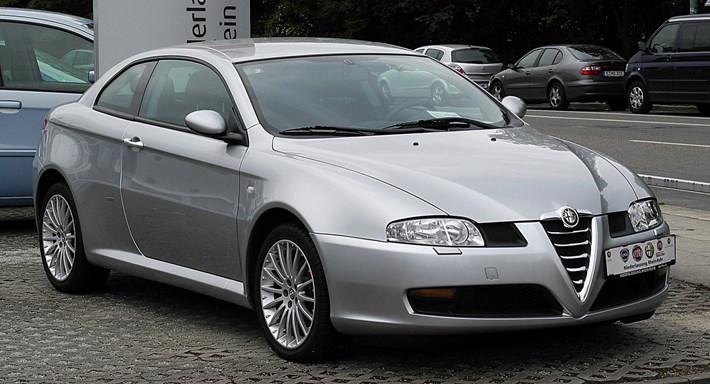 Overview                
Just about every review of an Alfa Romeo follows the same arc, great looks and engines but be prepared for shoddy build quality and poor reliability. This has more or less been true for the majority of the marques offerings over the past few decades, but every now and then a car comes along that manages to combine this passionate Italian design flair with some of that boring Germanic reliability to produce something truly special.
The svelte Bertone styled Alfa GT threatened to become this car when it arrived in 2003, exhibiting all the design flair that one expects from Italy with the promise of long-term reliability and ease of maintenance thrown into the mix. While not all markets got the full range of engine and transmission options, at launch the Alfa GT was offered with either a 5 or 6-speed manual or a 5-speed selespeed semi-automatic gearbox. Engine choices were a 109kW 1.9-litre turbo diesel, 119kW 2.0-litre petrol or the flagship 177kW 3.2l V6. The 2.0-litre engine is revvy and provides adequate performance, (a less powerful but more economical 104kW 1.8-litre was introduced in 2007) but it is the turbo diesel version that most customers opted for when new and its combination of good economy and excellent mid-range grunt are hard to resist. An even more powerful 125kW version of the diesel engine became available late in production. The 3.2-litre V6 may be far less economical but when used as a weekend toy that hardly matters, and it is this model that will most likely become a classic in the decades to come.
Being based on the 147 hatchback and 156 saloon, the GT has well-developed underpinnings and despite its coupe-like profile it actually sports a practical rear hatch. Handling is sharp if not quite as poised as some rear-wheel drive rivals and the ride is firm but not as bone-jarring as one might expect. Specification levels were divided into Q2, Lusso, Blackline and Turismo variants, all focussed on cosmetic changes except for the Q2 which in addition to lowered suspension and leather seats received a limited-slip diff that improved the handling characteristics a great deal. Unfortunately, this was unavailable on the 3.2-litre GT. There are a number of specialists out there who can rectify this oversight though.
What To Buy
Cautious types can opt for one of the 4-cylinder petrol or turbodiesel power units, running costs are reasonable and you still get to enjoy the sharp handling and looks. Those desiring a more visceral experience should forego these models and head straight to the 177kW 3.2-litre 3.2-litre V6. Fuel consumption will be high and running costs may cause a few sleepless nights but none of that matters when you are blasting down an empty stretch of road with that Busso V6 wailing in accompaniment. In all cases it is advisable to stick to the manual transmission derivatives to avoid any undue maintenance hassles with the occasionally temperamental selespeed gearbox.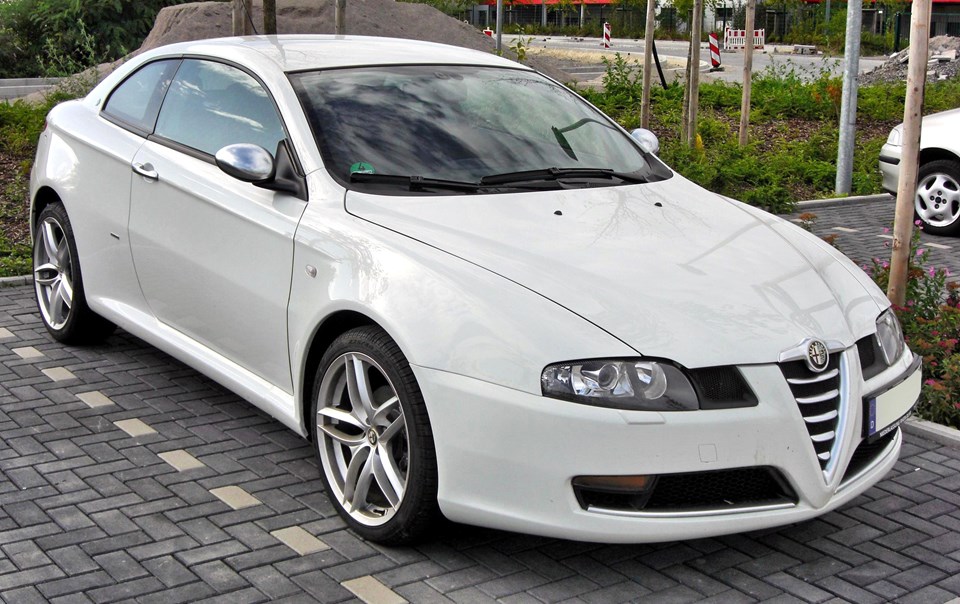 Checklist
Selespeed models tend to polarise opinions amongst owners but they are known for wearing out clutches in urban driving and issues with gear selection can be a pain to resolve. Clutches in general can be hard to engage on manual models and can be resolved by specialists.
Models with large diameter alloys tend to suffer from kerb damage and cracked rims are not unknown so take a good look under the car and while you are there make sure the sump and exhaust have not been dented as the ride clearance is minimal.
Front wishbones and rear radius arms may need replacing if tyre wear is uneven or there is an unusual amount of suspension creaking.
Electrics are reliable however all buttons and switches should be checked before purchase as fault finding can be labour intensive.
Diesel models are popular however issues with the infamous inlet manifold swirl flap (not unique to Alfa diesels), blown turbos and EGR valve failures can mean expensive repairs. A once-over by a specialist is highly recommended.
Regular cambelt replacement is essential to avoid potentially serious engine damage. Every 50,000km on 4-cylinder petrol and 100,000km on the 1.9-litre JTD diesel and 3.2-litre V6. Frequent oil changes can also greatly increase engine life especially in the diesel variants.
Water pumps have been known to seize which can snap belts and damage other engine components in the process.
Production History
2003:   Alfa Romeo GT launched. 3.2-litre V6, 1.9-litre turbo diesel and 2.0-litre petrol powerplants offered.
2006:   Q2 model with LSD introduced as an option on all variants bar the 3.2-litre V6
2007:   104kW 1.8-litre twin spark model introduced
2008:   3.2-litre V6 engine discontinued
2009:   125kW 1.9-litre Turbo diesel phased in
2011:   Final year of sale for all GT models
            Cloverleaf run out model introduced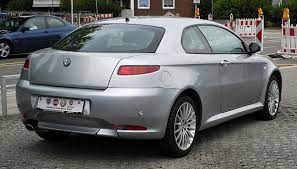 Specifications

Engine:            3.2-litre dohc V6
Power:             177kW
Top Speed:     242km/h
0-100kph:       6.7sec