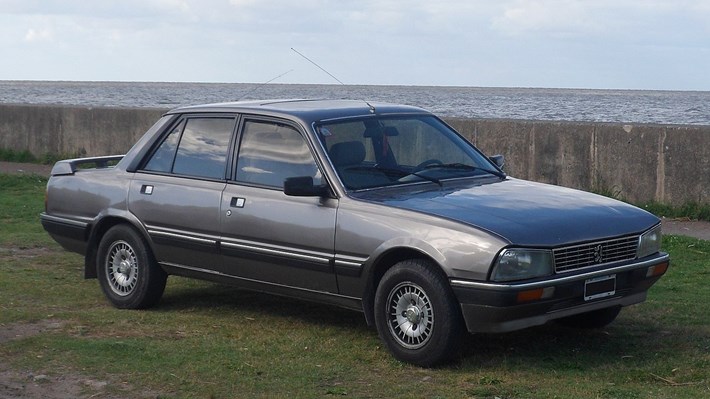 Overview                    
Building a car to excel at one specific task is arguably a lot less challenging than designing an all-rounder, yet the Peugeot saloon range during the '60s, '70s and early '80s did just that.
Built to withstand the toughest of conditions while still being economical, easy to repair and comfortable made these cars popular the world over. The 505 built on the already stellar reputation of the outgoing 504 and it was to be one of the last truly global offerings from Peugeot. This stalwart was manufactured and sold in Argentina, China, Indonesia, Taiwan and many other countries long after European production had ended.
The secret to the 505 was the integrity of its design, Peugeot knew its target market well by this stage and saw that a well-built, reliable car that could handle all types of road conditions was a sure-fire recipe for sales success. Peugeot introduced a wide range of body styles and engines to suit every need.
Pininfarina played a role in the initial design and the well-proportioned shape suited the cars character well. Over 1.3 million 505s were built over the long 28-year production run and during this time the 505 earned itself a reputation for durability and ruggedness that made it the transport of choice for many 3rd world countries around the world. It soaked up the potholed roads and rough dirt trails that other cars simply couldn't cope with.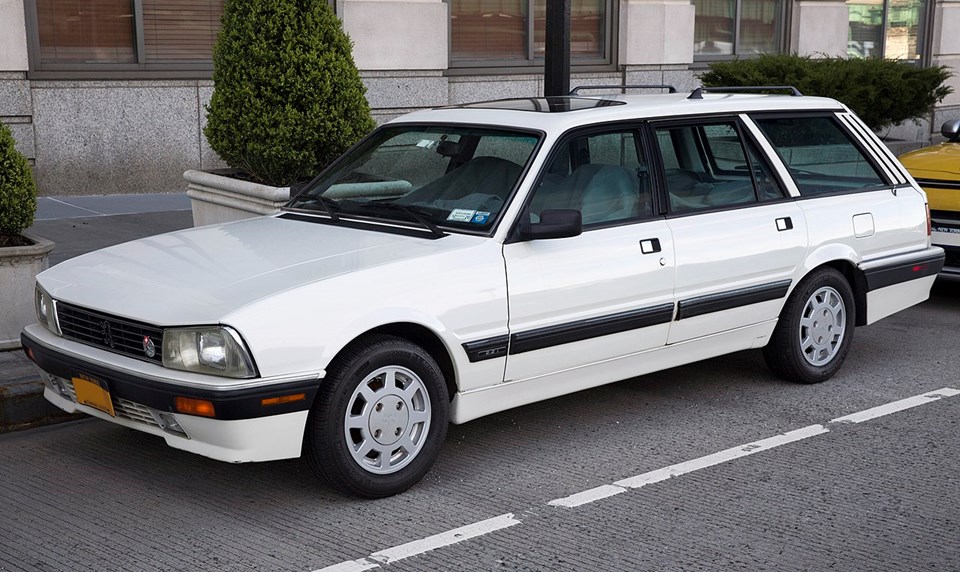 What To Buy
With 1,351,254 Peugeot 505s manufactured you would think that you would be spoilt for choice, sadly you would be wrong. Thanks to the huge popularity of these cars and their rugged nature most owners kept them until the wheels fell off.
The most common versions in Europe were the diesels but a good number of petrol variants were sold elsewhere. 1.8, 2.0, 2.2 and 2.2 turbo 4 cylinders were offered, although the turbo variants are very rare as is the later 2.8 litre V6. Diesels were sold in 2.3 and 2.5 litre capacities both with and without turbocharging.
A number of unique models were made for specific markets so not every market offered the same engines, transmissions and body styles. If you want something really rare then there was a Dangel converted 4x4 version or a 2.2 turbo petrol which still feels quick today. Performance from the majority of the smaller engined models is far more sedate, the focus being more on the supple ride quality and comfortable interior. If you can find one in the estate or 'break' body style with the extra rear seats you could have an 8-seater family car that can double as a van when the need arises. Their cavernous interior meant that 505s were also pressed into service as taxis, ambulances and hearses in various countries.
The 505 range received a comprehensive facelift in 1986, exterior changes included new bumpers, grille and tail lights. While the interior received a new dashboard upgraded trim and enhanced equipment levels. The suspension also received a revamp.
Do not worry too much about high mileages as long as there is some evidence of servicing and general maintenance over the years. There is the odd pristine condition car out there and the price difference between these and well used ones is not as much as you would imagine, although values are rising. The 505 is a great, practical family car in all of its incarnations, prices are about as low as they are going to get and for what is a relatively small outlay you can experience a great motoring icon.
Checklist
Engines ranged from inline fours with overhead valve and later, overhead cam designs to turbocharged 2.2-litre units and even a 2.8-litre V6. Most used Bosch-developed fuel injection although a few early cars still made use of carburettors. Diesels were produced in 2.3 and 2.5-litre capacities, both with and without turbocharging. Most will have been overhauled by now but as long as regular oil changes are adhered to, all can reach big mileages.
Spares are available from dealers, specialists and scrapyards, however, body panels and trim items are getting harder to come by and sometimes the purchase of a donor car is the only way to keep your 505 on the road.
The chassis and frame of the 505 was built to last and if you find a car that has spent its life in a dry climate it may still be in good condition. IF you are importing a car from a more humid region such as the UK then it will require a thorough inspection in all the usual rust prone areas such as wheel arches, floorpans and sunroof surrounds.
The fuse boxes on pre-1982 models can cause a number of intermittent electrical faults due to oxidation of the connections. Upgrading to the newer fuse boxes can solve this issue.
Automatic gearboxes benefit from some preventative maintenance in the form of a replacement oil filter mesh and oil change every 25,000kms. This can greatly improve shift smoothness as well.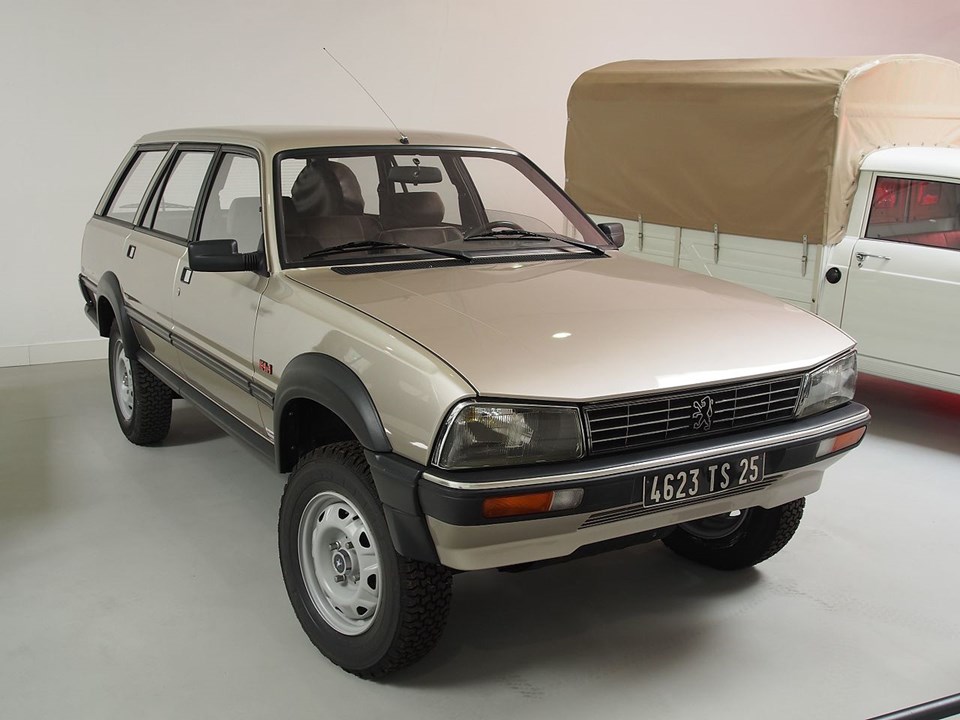 Production History
Model changes varied from region to region and certain specifications were also country-specific.
1979:   Peugeot 505 introduced in saloon bodystyle
1981:   2.3-litre diesel released
1982:   Estate body style introduced
1983:   Sporty 505 STi launched
1986:   Facelift carried out on entire range including updated trim, equipment including, suspension. 2.3-litre GTi replaces STi. Air conditioning standard on all models.
1987:   Turbo diesel engine enlarged from 2.3 to 2.5-litres.
            Four-speed automatic gearbox replaces 3-speed version.
1989:   Saloon production ends in Europe as newer 405 range is introduced.
            Estate continues in production.
1992:   Peugeot 505 production ends in Europe but continues to be sold in developing countries until 1997
Specifications (GTD Turbo)

Engine:            2.0-litre OHV inline-four
Power:             74-83kW
Top Speed:     150-170km/h
0-100kph:       16-20sec