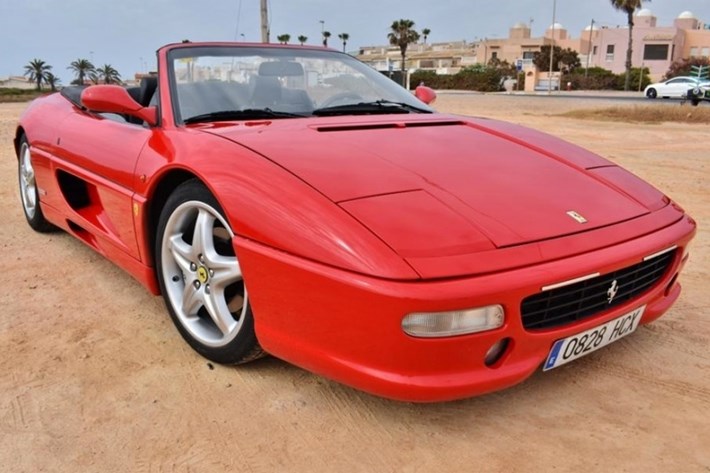 Overview                     
Few motoring brands can match Ferrari when it comes to its rich history in racing and sports car manufacturing. While some of its less successful designs have leaned heavily on this heritage, the Ferrari F355 is the kind of car that contributed more than its fair share to the marques enduring desirability.
The Ferrari F355 Berlinetta was launched in 1994 to replace the lacklustre 348 as the entry-level offering from Maranello. And what an offering it was, with a revised flat-plane crank 3.5-litre V8 now developing 280kW thanks in part to new 5-valve cylinder heads, the F355 went and sounded like no mid-engined V8 Ferrari had before or since.
It may have been a big step up from its predecessor, but it had to be, with rivals like Honda's NSX showing the world that drivability and reliability could also be part of the package, the F355 had to be far more than just an incremental upgrade.
The Berlinetta and Targa models were first with the convertible Spider following a year later. Initially equipped with a 6-speed manual gearbox, the F1-style sequential manual transmission become available from 1997-on. The first system of its kind to be installed in a road car, it provided quick gear changes for the time but those used to modern dual-clutch systems will need to readjust their expectations as shifts can be quite brutal while low speed manoeuvring is less than smooth.
Big improvements in drivability and overall reliability mark the 355 out as the first of the modern mid-engined V8 Ferraris and it can be used regularly without fear of being left stranded by the side of the road in a cloud of expensive smoke. Despite this newfound usability and mechanical integrity, they do require regular specialist attention and neglected cars can quickly rack up the bills.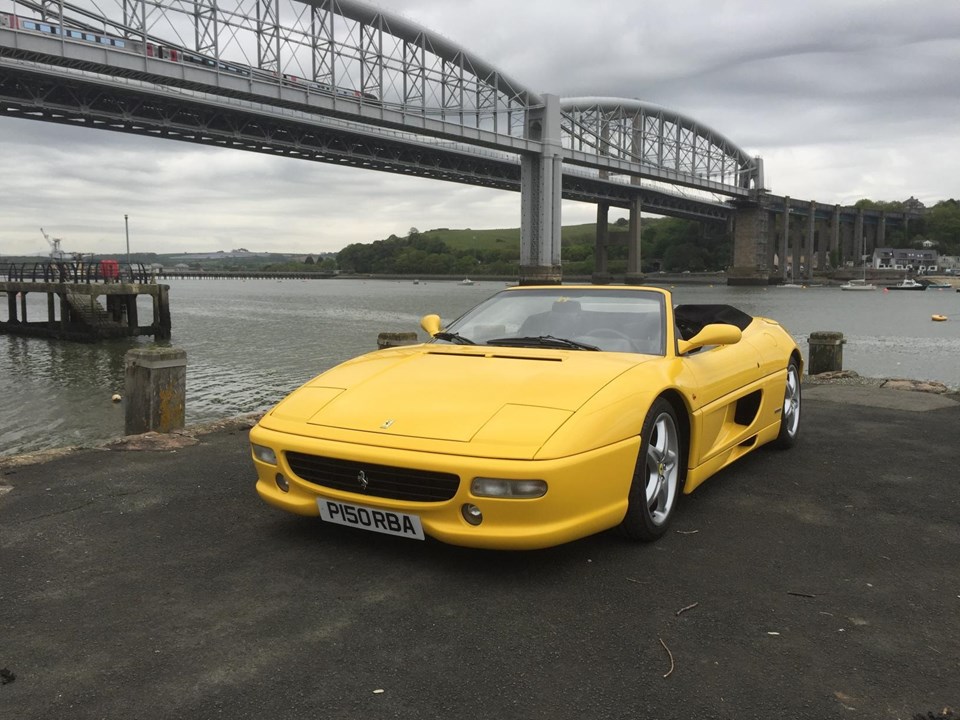 What To Buy
The F355 marked a return to form for Ferrari's line of mid-engined V8s, those stunning looks and evocative exhaust note are hard to argue against, too. Improved reliability makes it far more useable too alhought a badly maintained car can be very expensive to rectify.
That is why it is best to approach any potential purchase with emotions firmly in check, searching for the cheapest 355 around is asking for trouble. While manual Berlinettas in the ever-popular rosso/crema colour combination tend to command elevated prices over the F1 gearbox cars, the most desirable models tend to be the rare Spider Fiorano and F355 Challenge.
While the gearbox choice is down to personal tastes, any well-maintained F355 should be a joy to drive, the well-balanced handling and performance combine to offer a uniquely analogue and immersive driving experience that is increasingly rare in today's power-obsessed supercar offerings. Buy one today while they are still relatively accessible.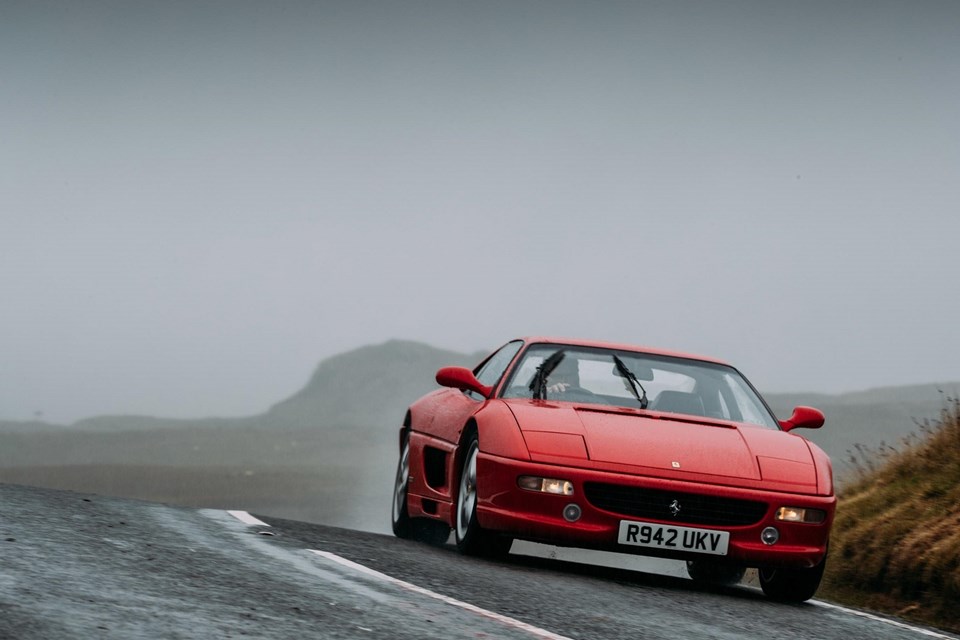 Checklist
The 3.5-litre V8 has proved to be reliable despite its high specific power output. Unfortunately, cambelt replacement is still an engine out job (the 360 was the first where the job could be done with the motor in situ) and needs doing every 3 years or 50,000 km so factor this into the pricing if a change is imminent. That said, some specialists remove the fuel tank instead of the engine to gain access to the belts which can greatly reduce labour costs.
Exhaust manifolds have either already cracked or will at some point in the future. You can either fit an aftermarket (generally Tubi) manifold or have the original one repaired. Cars which have had sports exhausts fitted may have had their catalytic converters removed, this may be illegal in some parts of the world and as replacements are very pricey it is worth confirming whether they are still attached to the car.
Exhaust bypass valves can also wear out over time, showing up as a rattle at idle, and replacements are pricey and as they do not detrimentally affect the performance one option is to just accept it.
Valve guides could wear prematurely, especially on early cars, so check for excessive oil consumption or better yet get the car thoroughly inspected by a specialist. A compression test can usually show up any issues and repairs are expensive. 1997-on uprated steel valve guides were introduced.
The ECU was updated in 1996/7 from Motronic 2.7 to 5.2 and some specialists claim that the earlier cars produced slightly more power however this should not dissuade you from looking at later cars as the differences are minimal.
A number of preventative fuel leak recalls affected cars built up until the end of the 1999 model year and a small number of engine fires have occurred but these have not necessarily been attributed to faulty fuel lines.
The 6-speed manual gearbox was the sole option until 1997 whereupon the F1 automated manual became available. Clutches tend to wear faster on these 'boxes if the car is often driven around town.
Two recalls regarding the steering rack were carried out, the first in late 1995 and the other on cars built up till mid-1998. Check that yours has had the remedial work carried out.
The adaptive shock absorbers can fail, a dashboard warning light will inform you if something is amiss, replacements are relatively easy to source though.
The bodywork tends to have a few weak points when it comes to rust and corrosion. On Berlinetta and Targas, the rear buttresses tend to corrode over time and bubbling paint is a sure sign that a repair is on the cards. This issue tends to resurface every so often so do check if and when a repair was last carried out.
Rear subframes can exhibit signs of rot and corrosion and should be inspected prior to purchase. Sill plates are less of a concern and are mostly a cosmetic issue but tend to corrode on all but the most pampered cars. Aftermarket replacements or factory items are readily available.
The dashboard and seat leather can suffer from shrinkage when exposed to the sun for extended periods, not much other than a full retrim can be done to rectify this.
The centre console has a plastic covering that that tends to get sticky with age. The best solution is to peel off this layer of plastic as replacement parts from Ferrari are prohibitively expensive. Gear knobs on manual cars are covered in a clear lacquer that peels over time, these are available from the agents.
The electronic roof on the Spider is a complex unit and can suffer from hydraulic pump failure which is a costly issue to resolve.
A more common issue but less pricey to resolve are faulty seat potentiometers. These usually detect when the seats have moved forward but will stop the roof from going up if they are faulty.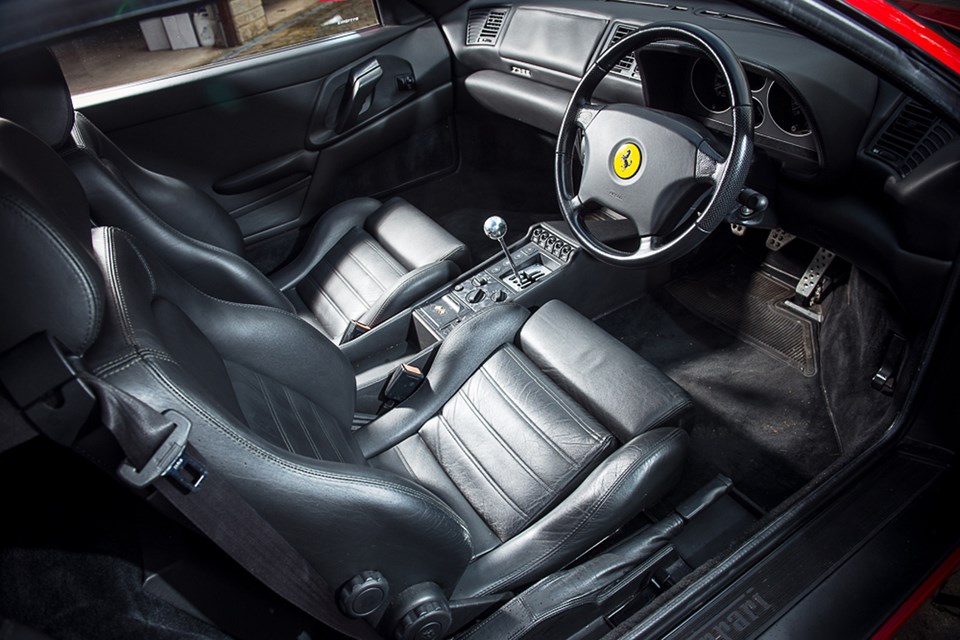 Production History
1994: Ferrari F355 released in Berlinetta and Targa body styles to replace the 348
1995: Convertible Spider body style added, F355 challenge introduced for single model Ferrari Challenge racing series, only road legal for the 1995 model year
1996: ECU updated. Airbag now incorporated into steering wheel
1997: F1-style automated manual gearbox offered across the range. F dropped from name with cars simply being called 355
1999: 355 Spider Fiorano limited edition model built (100 units), these featured competition spec steering rack and brakes. 355 production ends with just over 11,000 units built in total
Specifications

Engine:            3.5-litre dohc V8
Power:             280kW
Top Speed:     295kph
0-100kph:       4.5sec