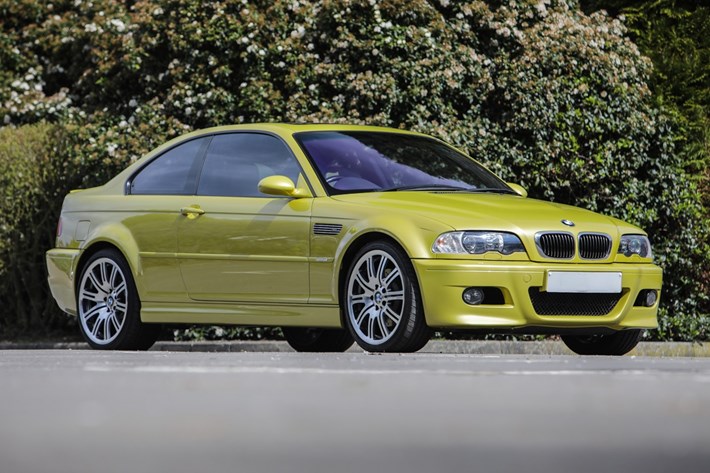 Overview                     
The E46 M3 harks from an era when BMW still made conventionally pretty cars, released in late 1999, it was the perfect tool to demonstrate the M divisions technical expertise and it remained the sports car benchmark throughout production.
The 3.2-litre motor may have been closely related to the one found in the nose of the outgoing E36 M3 but detail changes gave it a far more muscular power delivery and it now produced 252kW, enough to see off just about anything this side of a 911.
Subsequent M3s have become faster and even more capable but the relatively simple charms of a high-revving naturally-aspirated engine, manual transmission (unless you opted for the lurchy SMG) and a mechanical LSD to keep it all in check would no longer be the default M formula going forward.
Both coupe and convertible body styles were offered, a single clutch SMG transmission was available too. A few minor changes were carried out during its seven-year production run, as well as the introduction of one rather special variant, the CSL. This car was lighter, more powerful and could lap a track significantly quicker than the standard car, thanks in part to the standard fitment semi-slick Michelin Pilot Sport Cup tyres.
The divisive SMG transmission was standard fitment but suited the 10/10ths nature of the CSL rather well. For those wanting a less compromised middle ground, a CS variant was introduced in 2005, it came fitted with the CSL's uprated brakes, steering rack and had the same wheel design but the rest was standard M3 and it could be had with the six-speed manual transmission. Unfortunately, this variant was never offered in SA.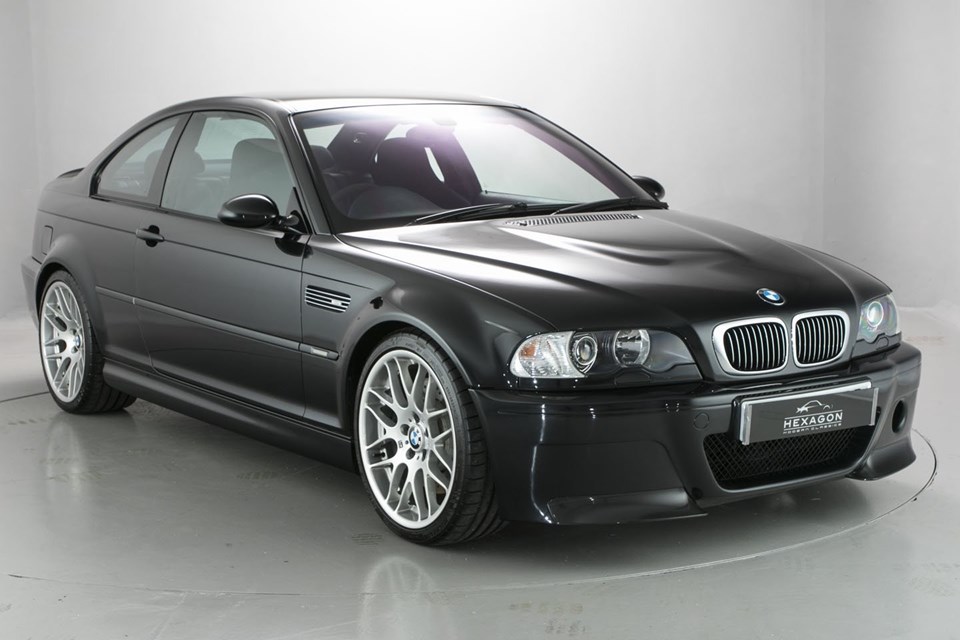 What To Buy
The CSL is great when pushed to its limits around a race track but its uncompromising nature makes it uncomfortable for regular road use and its rarity has pushed prices so high that few people would want to use them as track toys these days anyway. Happily, a standard manual coupe is a great all-rounder and a high miler with solid service history can still be found for reasonable sums.
The SMG transmission is not for everyone so if you find a well-priced car with this gearbox take it for a test drive to see whether it suits you.  Mileages tend to be on the high side and many cars will have seen a couple of track days by now but neither of those should deter you from a car that has been looked after and comes with a good service history. The E46 M3 definitely deserves the praise it has received over the years and with values on the rise buying one sooner than later may be a good idea.
Checklist
Crank bearing failures affected some early cars but this should have been sorted out by BMW by now, some owners have also experienced rod bearing failures.
Vanos units tend to develop issues as they get older, but this is less of a problem on the S54 motor as it was on the previous generation M3. Regular oil changes are crucial to the engine's longevity, warming up the car before giving it the beans is important too as this can reduce the likelihood of the abovementioned issues occurring.
The CSL engine was codenamed S54B32HP and featured a carbon airbox, revised exhaust system and camshafts as well as a modified Vanos setup, the end result was a 13kW power bump, some standard cars have been remapped and had similar airboxes installed, none of which should affect reliability levels.
Both the six-speed manual and SMG-equipped cars had the same Getrag gearbox, the SMG unit had an electrohydraulic system BMW called Drivelogic which could be controlled by the gear lever or two steering wheel mounted paddles.
A software update to the SMG gearbox helped smooth out the gearchanges although it was always better suited to press-on driving than cruising duties. The SMG hydraulic pump is known to fail, clutches too seem to have a shorter life when paired with this setup.
Standard 18-inch wheels offer the best ride but the optional 19s really make the car stand out. CS and CSL models had unique 19-inch items. The standard braking system is good but some owners have fitted aftermarket brake pads. There are a number of aftermarket suspension kits out there but go too low or stiff and the handling balance of the car can easily be ruined.
Lower control arm bushes wear out with regularity (a common E46 issue) and the rear subframe can develop cracks which is very expensive to repair. BMW used to repair cars under an extended warranty but that is no longer the case so be sure to check whether your car might be affected.
Rust should not be a concern here but accident damage is not uncommon, poorly executed repairs can then lead to corrosion. Check under the bonnet and around the front arches for evidence of repair work. The CSL also had a carbon fibre roof and front splitter, repairs to either are prohibitively expensive so make sure they are undamaged.
The standard M3's interior is largely similar to the rest of the E46 range save for unique dials, an M-badged backlit gear knob and M-spec electric front seats. The CSL, however, has one-piece sports seats, minimalist rear seats and lighter door cards. Creature comforts such as sat nav, sunroof and electric seats were also absent although air conditioning could be added.
The Alcantara-clad steering wheel on the CSL tends to get tacky while the side bolsters on the standard M3 seats will undoubtedly be showing wear.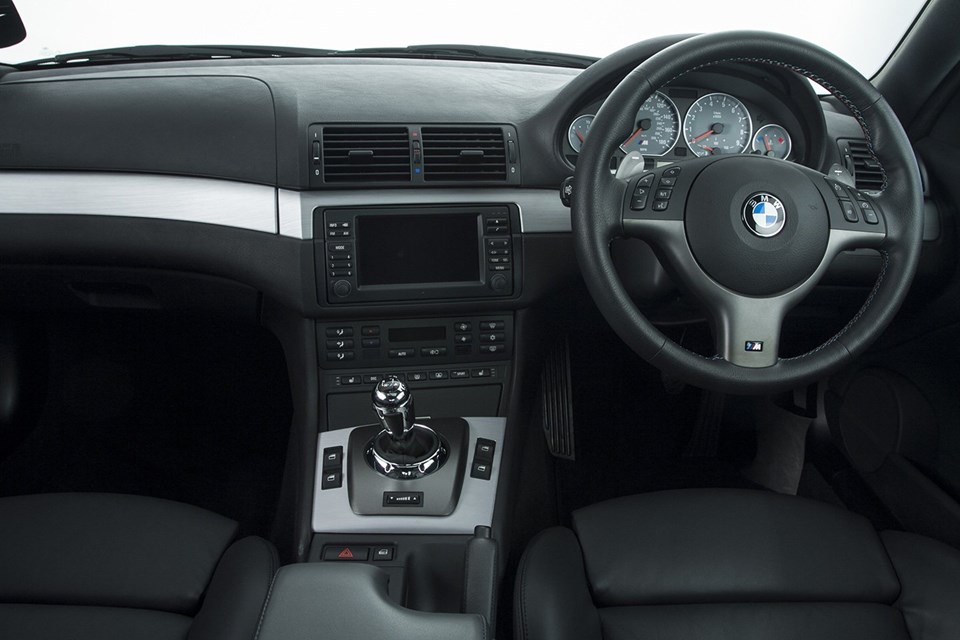 Production History
2000:   E46 M3 launched, initially in LHD and coupe body style, convertible arrived just before mid-year.
2001:   RHD M3 goes into production.
2003:   M3 CSL introduced-changes include stripped out interior, more powerful engine and uprated suspension (1,383 produced globally).
2005:   M3 CS introduced-features some updates from CSL but retains standard engine and manual transmission. Not offered in SA.
2006: E46 M3 production ends with 54,750 Coupes and 29,633 Convertibles built.
Specifications

Engine:            3.2-litre dohc inline-six
Power:             252kW
Top Speed:     250kph (limited)
0-100kph:       5.3sec