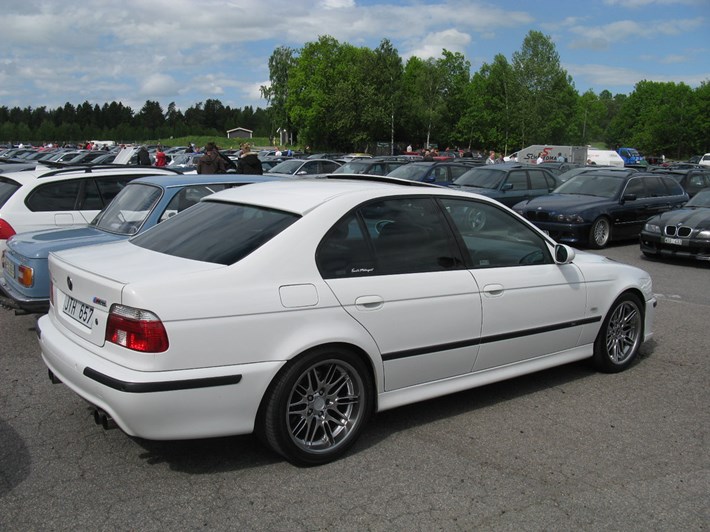 Overview                      
Every so often, an auto manufacturer releases a car that redefines its segment, the E39 M5 was such a car, coming at a time when BMW was at the top of its game this 294kW V8 super saloon proved to be much more than the sum of its parts.
It arrived in 1998 to take over from the capable but rather ageing E34 M5, instead of further developing the 3.8-litre inline-six, BMW Motorsport took the 4.4-litre V8 out of the 540i and turned it into the near 300kW 4.9-litre monster that so defined the new M5's character.
It may have gained some weight over its predecessor but the E39 M5 was not only the quickest four-door saloon of its day but also one of the best handling. While power was still sent to the rear wheels, a limited-slip differential and the latest electronic stability devices completed the package and gave the new M-car excellent dynamic capabilities.
Aside from a minor facelift in 2000 (for the 2001 model year), the car remained mostly unchanged, and by the time it ended production in 2003 the motoring landscape had altered so much that a repeat of this successful formula was never going to happen. This makes this particular generation of M-Car not only unique but also increasingly desirable to fans of the last batch of truly analogue sports cars.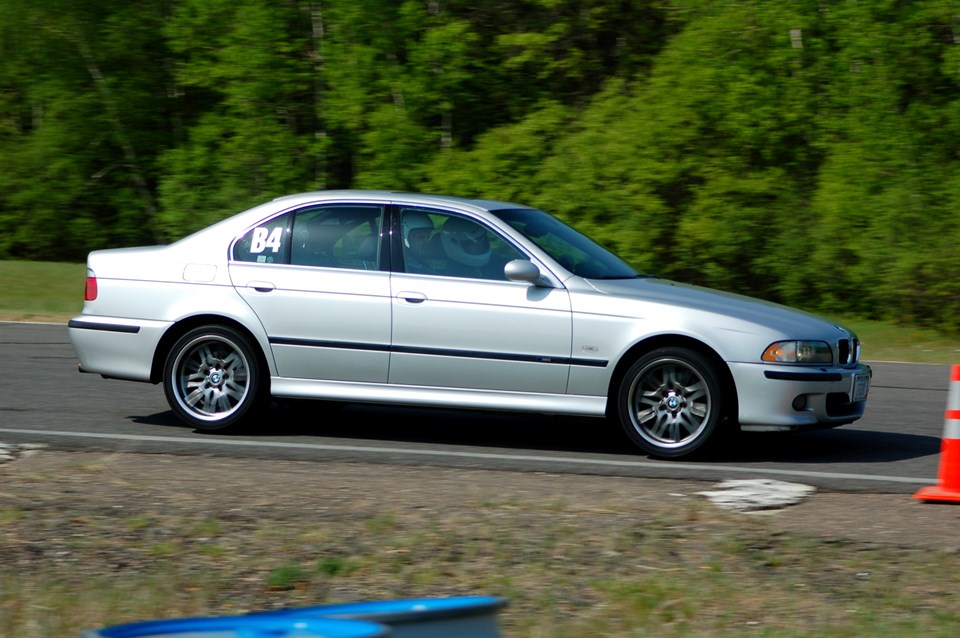 What To Buy
As with most big German saloons, the M5 suffered from steep depreciation in its early years and many have been through unsympathetic owners, so looking for the cheapest car out there is usually asking for trouble.
Mileages are also generally quite high, although this is not an issue if the servicing has been adhered to. Modifications are not uncommon either, but most cars will be pretty close to standard with aftermarket exhausts and upgraded brake pads being the most popular mods.
The model year is not all that important but low mileages have a big impact on pricing. Take your time and get a car that looks and feels right as there is no doubt that the E39 M5 is still one of the most satisfying M cars ever made.
Checklist
Being a development of the contemporary 4.4-litre V8, the 4.9-litre S62 motor in the M5 tends to be reliable aside from a few common issues. The Vanos variable valve timing units can pack up, announcing their imminent demise by rattling even after the engine has warmed up. They can be expensive if bought new but they can often be refurbished for far less.
Oil consumption in-between changes is common, especially if regularly driven hard but watch out for smoke coming out the exhausts at higher revs as this may indicate engine wear.
The mass airflow meters on either bank of cylinders tend to fail and this can put the car into limp mode. Replacements are available although you will need a diagnostic tool to ascertain whether they are functioning correctly. The plastic cam chain tensioners can perish too, so be sure to check those.
The six-speed Getrag gearbox is strong and so is the clutch, some cars may still be on the factory-fitted item if they have spent most of their lives doing longer trips. In more mixed driving you can expect over 80,000-km between clutch changes.
The suspension and brakes stand up to abuse well and most owner's leave their cars as the factory intended. Knocking noises over bumps, loose steering and sloppiness in the corners can indicate worn shocks as well as rubber bushes that need replacing. Have the rear differential seals checked as they can develop leaks over time.
Rust is not all that common but it can manifest itself on cars that have been resprayed or have been poorly repaired. Check the arches, bootlid and bonnet lid edges as well as along the underside of the doors.
The interior is solidly built but regular use will have the leather showing signs of wear and the aluminium-look finish gear knob on pre-facelift cars tends to peel off. The infotainment system has become pretty outdated so some owners may have fitted more modern aftermarket variants.
The electrics are reliable but check that everything works and check the digital dash display for dead pixels as this is a common issue.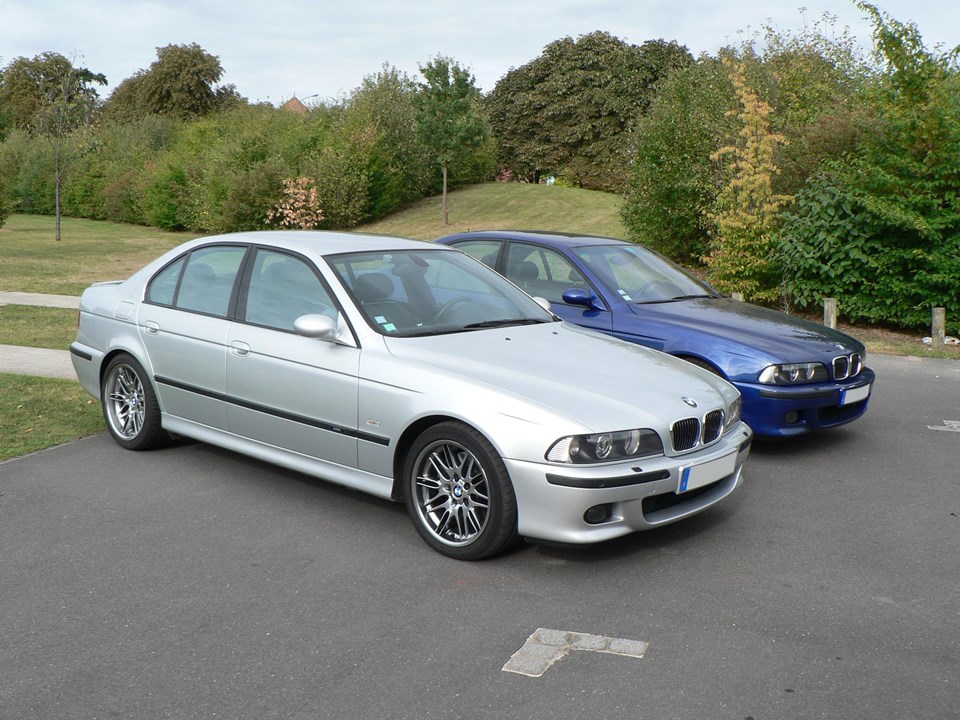 Production History
1998:         E39 M5 production begins. All cars fitted with 4.9-litre V8 and six-speed manual gearbox
2000:         Facelift carried out including revised head and taillights, grey-faced dials and front parking sensors
2003:         Production ends with E60 M5 arriving in 2005
Specifications

Engine:            4.9-litre dohc V8
Power:             294kW
Top Speed:     250km/h (limited)
0-100kph:       5.2sec