Germany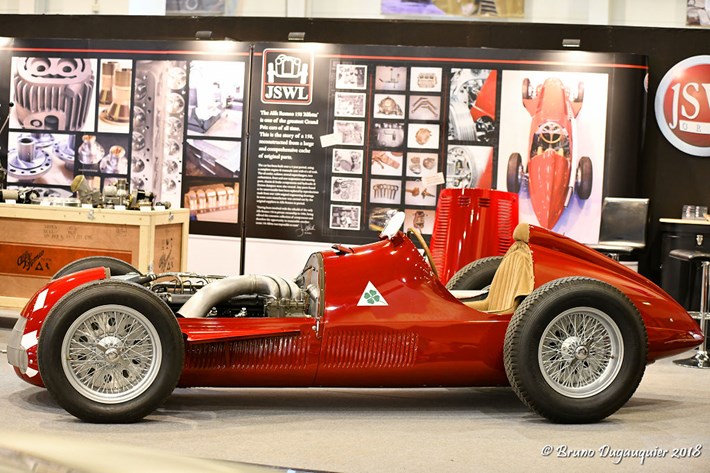 To celebrate its thirtieth anniversary, Essen's Techno Classica trade show chose as its main theme this year, the 'Legends of the 24 Hours of Le Mans', with in Hall 6 iconic brands such as Porsche, Sauber Mercedes, Alpine Renault, Rondeau or again Mazda and his only victory in 1991.
This year, organizers of the show have announced 188,000 visitors, a rather high figure when we know that Stuttgart organized the same weekend its 'Retro Classics', but this figure is spread over five days and about twenty halls and despite this change of dates, exhibitors and visitors were always well and truly at the rendezvous ... when the quality of the proposed plateau is there, the public follows ... better to spend a few hours well warm by contemplating these wonderful cars that face the frost this end of March.
And wonders, there was something for everyone, for all styles; always brighter, pampered with love, on display or for sale, it must be said that exhibitors, merchants or clubs (more than 1250 in total from 30 different nations) had set the package to satisfy the curiosity of enthusiasts; the German manufacturers were very present, even if Mercedes-Benz had chosen sobriety by celebrating its G-Class or Formula One, BMW on its side exhibited some series E9 (3.0 CSL) or M1 which celebrates its 40 years .. and yes, already ... the Volkswagen Group and its multiple brands traditionally occupied the Hall 7 with VW, Audi, Porsche, Lamborghini, Bentley, Skoda or Bugatti. Peugeot and Citroën shone by their absence, just like the merchants Jan B Luhn or Max Girardot; but maybe they were in Stuttgart?
On the English manufacturers' side, Aston Martin unveiled one of the first copies of its DB4 GT Continuation (2017 version) Jaguar, Land Rover faced them.
Clubs occupy, as each year, the floors of Halls 6, 7, 8 and 9; sometimes with beautiful scenes, while second-hand car dealers have outdoor spaces to do business.
On the professional side, the cars sold appeared to be less frequent than in the past, with a slump in the prices requested and even discounts during the 'salon' days ..., never seen before!
In conclusion, this edition is once again true to what Essen represents for the collector's car walker; choice, quality, some rarities but in the end the dream and still the dream.
© Bruno Dugauquier
About the author: