United Kingdom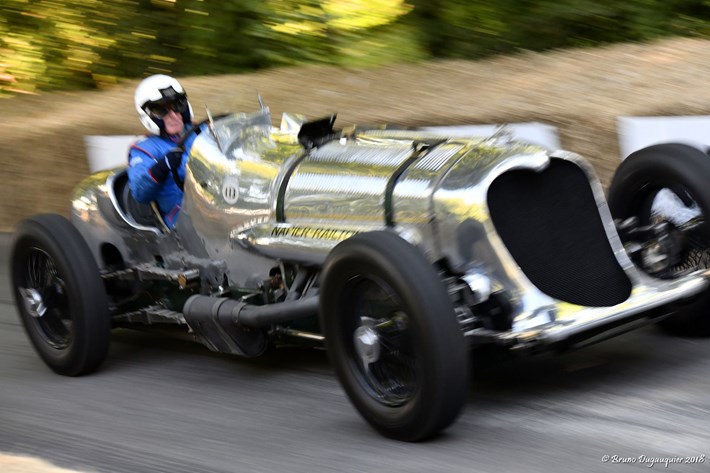 This 1.16-mile coast race was conceived and organized by Lord Charles March, Duke of Richemond, in 1993 on his Goodwood property, it now attracts a crowd of about 150,000 spectators over the weekend, which in fact one of the major events during the summer period in Sussex.
The diversity of the cars involved is largely responsible for this crowd success; it goes from the 'Titans' period at the beginning of the 20th century to the last 'Sport Prototype' racing at the 24 Hours of Le Mans, inevitably passing by the much-loved Formula One in England, by the no less popular BTCC or 'Rally cars' . Anniversaries are also celebrated like the one of the 70 years of Porsche, the 50th anniversary of the Martini Racing Team, one can also be there side by side with legendary drivers of the European motor sport but also foreign (American championship), the Moto riders are obviously not forgotten ...
Three days of madness where after a test session on Friday, two starts are scheduled on Saturday and another on Sunday morning; a Shoot Out (session specially dedicated to the record of the climb) starts on Sunday afternoon around 15:00; and it's almost no surprise that Romain Dumas driving the Volkswagen IDR Pikes Peak set a double record, that of the climb and also that of the first electric car winning this trophy.
Super or even Hypercars are also presented to the public, such as the Brabham BT62, Apollo Intensa Emozione, Pagani Huayra Roadster, Koenigsegg Regera or Italdesign GTR and Zerouno Duerta, a rally course is also offered as well as various demonstrations in motorcycle or drift; without forgetting the demonstration of the acrobatic patrol 'Red Arrows' ...
In short, a nice weekend spent entirely under the sun and many beautiful car meetings ... here are some pictures.
© Bruno Dugauquier
About the author: