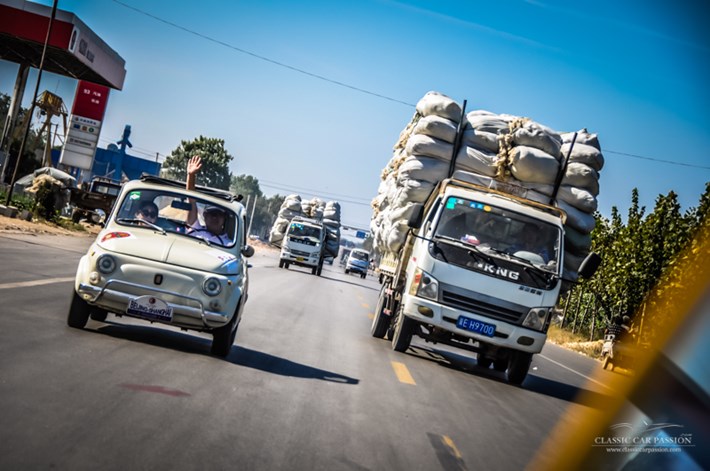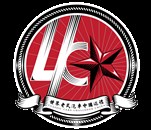 Follow us and subscribe to our newsletter:
Monday, October 12th 2015
What a day ! Where do we start ? As far as I am concerned, the day started pretty early...at 4AM precisely where I opened my eyes... Is it the jetlag or the general excitement of living a dream. Who knows. We look at the window of our rooms on the 25th floor and we see a city of 10mio habitants, a small town waking up slowly, with sun starting to shine.
I meet my co-driver at the restaurant and there is already a miracle. This is it. This is by far the #1 place for breakfast we have never seen something like that. We already spent 20 minutes going around figuring out all the options. There is a sushi bar, a dim sum bar, an egg kitchen, a bakery, a place for noodles, rice, everything. name it, it's there.
Unfortunately we have to rap it up quickly as the briefing starts. Our eyes are attracted at the board...What??? The Belgian team of ClassicCarPassion.com seems to be #2 at the general out of 50 cars. We cannot believe it. It means now, there is a real challenge to stay there ! One breakdown and it's over...
The departure is given, after 100meters our little BMW2002tii starts to make a funny mechanical noise, we get scared... unfortunately we don't know what it might be... we still drive and the noise disappears, ok cross fingers let's go !
What is to say about the day. Actually not much. most of it was to be concentrated to be on time everywhere. We realize quickly that in order to make the time, we need to speed it up. We realise also that it's....dangerous... we cross towns, villages and empty flat land, without anything interesting to see except very good roads and large lanes but...they drive like maniacs. It's not impossible to see once a tractor going reverse on a highway here.
For us, it's left...Right...slalom between the 100s of trucks, 3 wheelers, electric motorbikes with kids...it's definetely dangerous. We have to pay attention.
What strikes us, is that ...they build...they build...they build...they build... everywhere. also big towers. huge towers. Who is going to live there ? impressive.
The only agriculture we see is corn fields. what do they do with it? mystery...
We arrive 11 seconds late after 240km in the morning. not bad. we continue..we begin to be hungry..unfortunately we don 't see any restaurant. nothing. but somehow by miracle our eyes are catched by a little side building that seems to serve food. We get in. 40 chineses pairs of eyes look at us like we are coming from Mars. A blessing. they eat all the same thing, a soup with meatballs which seems good. Indeed it's delicious. 5 minutes in the restaurant and it gets very emotional, they all want to take a picture with us, we don't understand them they don't understand us. what an experience. They look at our roadbook and nothing to understand. Very emotional indeed, a man comes to us and makes us understand that he paid for our food and he took my hand to shake it and also asks me to shake baby son hand, sign of good luck i suppose. very moving. 40 pictures later, we jump on the car and we try to catch our time. 4 seconds too late. not bad.
At the end of our 400 km journey, we arrive in a town, more beautiful, but again huge huge buildings, high rise. We have to break in emergency. We almost ran over a little motorbike crossing the road between the 100s of cars surrounding us. our car makes noise and brakes like crazy in front of him. Ouf. that was close. We cannot even realize what happens if we touched him ?
We are very curious to know more about this city, hopefully that's for tomorrow...
Stay tuned...
Go to the previous day - Go to the next day
© Text Fred G / Pictures Denis de Wagheneire.