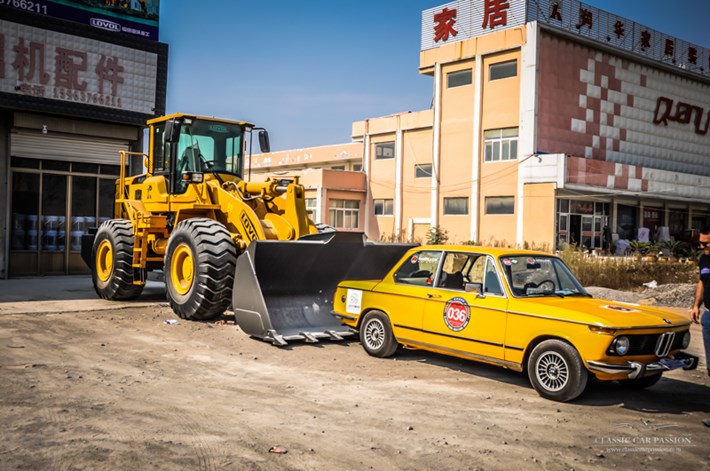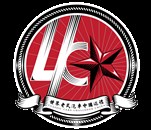 Follow us and subscribe to our newsletter:
Wednesday, October 14th 2015
Cleaning up the dust on our hands and sunglasses, the Classic Car Passion.com team is getting settled in the Wyndham hotel, in Xuzhou, excited to arrived spot on time to tell you fresh their memories of the day.
The briefing this morning was definetly a game changer. The organizor made the rules more clear and stressed (if it was not obvious already for some) that in China, you don't race and traffic rules are not something to joke upon. To the participants'defense, the time allowed to reach the check points was really to fast. Impossible to reach for most without braking a few rules here and there and take some unnecessary risks slaloming the dangerous chinese traffic. The house rules made clear to us, the lunch box received, the starting grid was as usual very well organized with loads of locals joining the party.
Today was definitely different. 330km further, we can say we have learned something today. China is not Switzerland. The rally is for the last few days not a balad in the countryside with green trees, rivers and turning roads. We are in growing although chaotic China.

Today we have seen coal mines, coal trucks, coal people, coal villages. We have seen the contrast, once again, between the endless little towns and the huges gigantic buildings buying built and still empty all along the road. My question is again, who is going to live there, who will be able to afford it and what will they be doing as a job to get the salary sufficient to pay ? The answer we got, is that, there is clearly overheating and those constructions, some of them are actually stopped. story to be continued !

Those development are not ugly, absolutely not. they are highrise buildings. The surroundings are not sexy, for sure. but they will be modern .

In the middle we crossed one town/city that catched our eyes, design was actually fun as all these new buildings were topped with pagoda type roof. this, plus a few water channels crossing the city, gave it a special cultural touch which gave me a nice smile and catch the eye of our camera.

Cruising at a normal speed now, (not like the other days) we were able to catch up with our time and the traffic. Our little yellow BMW was enjoying the ride, without overheating and we were even able to take fun photo shoots in destroyed scenes… epic !

As usual, after Check Point #2 our most adored barrista was there to pour us the best cappuccino, and, mind you, able to make a beautiful heart or flower with foamed milk for us. You have no idea how this cappuccino is welcomed, after 2 or 3 hours of continuous focus on the roadbook and dangerous local driving inhabitants !

The polution this time striked us. Eventhough the weather was beautiful and perfect temperature, the sky seems far away and the blue, dusty. Impressive, probably not great life expectancy in this region….scary.

What to say about the noise level ? Contrasting…indeed, we cannot hear one little motorcycle engine like in Cambodia, Thaïland or in South Asia, we hear…nothing. All of them are electric. which might be also scary as they are crossing streets or highway without looking or paying attention of cars, trucks coming down on them at 80-90 km/h. The trucks…well…we hear them…I lost aleady half my hearing, as they pump their horns trying to warn suicidal pedestrians not to cross the streets…. scary…

This time, we saw more restaurant shops, easier to catch.
We realize now also the luck we have, as foreigners to be able to drive "free" in mainland China. You, readers might not realize this but, it's not possible for foreigners to get their driving license approved, here like that. you cannot rent a car. So basically, it's a priviledge for the participants to be able to experience what is inland developping China.

We arrive now again in a bigger city (in our standard), high rises, brand new…dusty and with fog…

Curious to see what is on the menu tonight, we are dead hungry…how about Chinese food tonight ? In any case, the very friendly staff told us, put the "OK" sign on your car if you wish your car to be washed....who needs a bit of luxury?
Now, returned from the restaurant, where we had again true nothern Chinese food which for some becomes a bit difficult, we are going quickly to bed, preparing for the 6.15 wake up call tomorrow...
Go to previous day - See next day
© Text Frederic G / Pics Denis de Wagheneire/FG