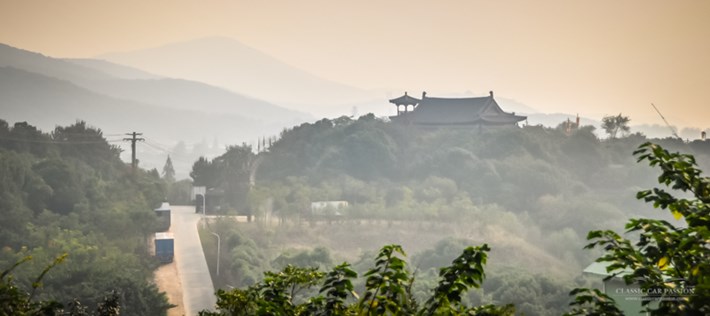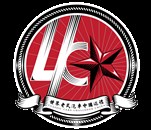 Follow us and subscribe to our newsletter:
Friday, October 16th 2015
Distance 307,5km in 7 hours
The day for us starts as it ended last nigth, in the luxurious buffet restaurant of the Yangzhou State Guest House. For most, it's a relief to enjoy food that looks a bit more of our experience of Chinese food.

Point to make is that to eat Chinese food, is equivalent to say "let's eat european food tonigth"…there are huge difference by province etc… This time, meat starts to appear and it's a real relief. For some it was difficult, i mean for the non-chinese. but for the others, it was a way to go on a diet eventhough it was compensated by beer most of the time !

A word on food as we have been now enjoying every evening different dinners in various places, each separated by 350-400km. Every evening, we follow a similar ceremony, which is, we sit by 8-10 people around round tables with a platter in the middle. The more the evening goes by, the more plates arrive. Difficult to guess what they are, except for the fish which has a similar shape as we know it ! beef is really missing, loads of vegetables, a lot of fat pieces of chicken or pork, in gravy or oily dishes. spicy, for most.

Today, we cruised leaving the town of Yanghzou and it was the first time we felt like we could actually enjoy a day walking around the streets, loads of shops, smiling faces and loads of people but looking happy.

The famous haze will accompany us all day. We don't know if it's actual pollution or weather related effect. It doesn t smell but unfortunately we can't see very far.

We feel more and more the pressure as we leave in pole position, meaning there is only one way to go, it's down. We have to be really careful not to lose points. Closely followed by the red Corvette Stingray, driven by a professional pilot and closely behind a very nice gentleman from Asia in a Mercedes 220....

Today is also a different day, we cross now more and more water and green areas.

The first part of the rally involves a lot of highways, which are actually in top condition and it's a real challenge to cross the timer on the spot as you cannot really slow down on a highway, can you ?

We cross it with one minute delay. it's OK. only ten points.

The landscape becomes really lovely, roads are also turning. We cross a lot of new towns also, with high rises buildings. Same question, where are the millions of chinese, we didn't really see them.

We arrive near a gorgeous lake, big, with nice resorts built around it. The sun shines.

We arrive with proud at the second check point as we managed to get there on time, despite the traffic and the roads which were very busy at the end. Again, a very nice town.

One cappuccino…lovely…we chat with the other teams. Everybody is happy and relaxed. Two cappuccino… enjoying. then we left.

That was the cappuccino too manny ! Indeed, we calculate the time and we see it's going to be short to make it on time, we try to accelerate without braking too many rules. Indeed, some teams were penalized yesterday heavily as they can track everything with their gps tracking device. If we speed, we lose everything. We are very surprised arriving around a gorgeous immense lake, with natural sides with nobody except us, driving, or cruising alongside them. Damned, we see the 40km/h limit while we should do probably 85 to get there on time.

The pressures starts to grow in the cockpit, we drive a bit faster, we blame ourselves for the precious time lost for coffee !

We take some risks but we cross the lines 8m30 too late. Unfortunate 50 points…we'll see tomorrow the impact on our position.

Competition aside, the last 2 days gave us another China, still impressive but absolutely peaceful. Most are smiling, and relax. We started to cross also numerous nice cars, german for most in big engines. We didn't cross any large industries anymore, and absolutley almost no more lorries or trucks, horning into our ears.

The stress starts to drop as we enter into the lobby of the brand new Suzhou Gold Coast resort, maybe we'll enjoy the room before the buffet where we are dying to meet our fellow drivers and share today's memories and experiences.

Stay tuned...