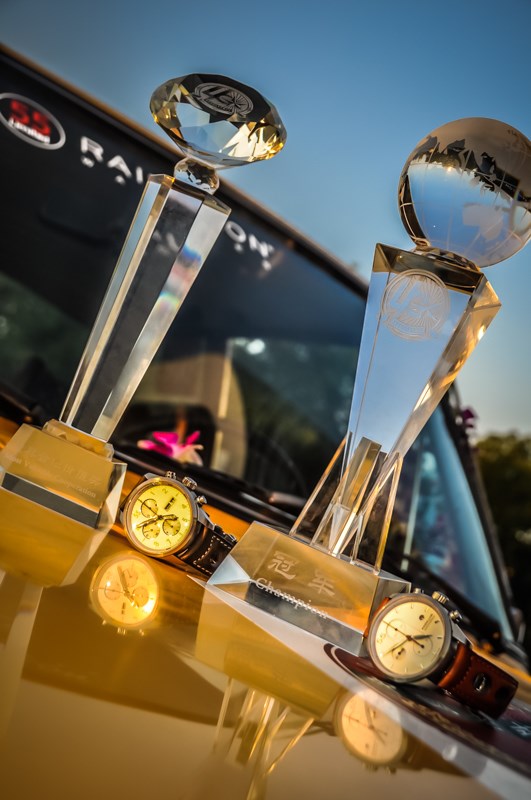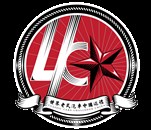 Follow us and subscribe to our newsletter:
Saturday, October 17th 2015
Distance 119,2 km
Saturday, our wake up call comes right on time, 7h00, the sun shines peacefully and the view of the room is stunning endless…

The breakfast is again wonderful, to please any taste, from the won ton soup to the well prepared tepan yaki omelette in front of your eyes. Even sushi for the daredevils…

The staff kept the suspense as the results are not yet known. We fear and still have hope.

The new briefing is relaxed and we have room 3 hours to reach Shanghai. That should do.

The first cars depart, and we get ours started as well, the scenic route along the lake Taihu is peaceful. For us, we are very concentrated to make sure we don't go to fast and keep the pace and also focus so we don 't miss a turn.

We travel again and probably for the last time with some of the same friendly drivers as most of the days. Michel & Maryan usually driving the old Rolls Royce, always smiling and driving at a stable pace, Mary & Hudson, driving a gorgeous Mercedes SL, the family of Shahzeb, from Pakistan, with their daughters driving also a BMW 2002, the party family we call them. The Porsche 356 team with Alex are driving like pro's too !

This date is special, it's Don's birthday, coming straight from Ireland, excited to be here and driving today in the Rolls with Johnny.

All this smiling team is arriving on time in Shanghai. We arrive in the city without any stress, the roadbook is easy to follow and we arriving in front of a gigantic building that seems to be the Shanghai Auto Museum. Wow, we all get to see it. Wonderful spotless cars which we will feature in this article later.

We know we arrived 1min later than forecasted. Our enthusiasm is actually under great pressure. We hear from the organizer that we have been caught with a dangerous driving in yesterday stage. The organizer seems serious about it and Denis comes back to me with a puzzled face. This can geopardize everything.

The ceremony begins, endless as usual, but there are so many people to thank. We cannot even imagine how many people must have been involved to make this event happen. From the luggage who follow us everyday, from the coffee always served at the perfect, to the briefing served in 2 languages and from the staff, alway accomodating and smiling. They deserve the real prize.

You see, Classic Cars is not really only about cars, mechanic and beautiful bodyworks…It's really about what what we share together. We don't have to forget that this was a unique opportunity to gather people, make them become friends as they start as being total strangers and all this, together, we discover a country misunderstood by most, and we discover it from the inside. Like no tourist would do.

I cannot count the multiple smiling faces we 've seen all along the way, the thousands of pictures taken by locals and i can only imagine what stories they are telling their families about crossing our path during a few seconds. I cannot say we changed anything in those people's life, but they did change ours.

China is a mystery, a cultural geant, wonderful people which we will have a hard time to understand who go fast, they are going fast and one participant reminded me that their leader promised to raise people's standard of life. Which he did. apparently 600.000.000 people where now raised above poverty levels thanks to what he did. Which leader can effectly say that. Difficult to say.

The ceremony goes on, I cannot here name all the prizes but everybody was awarded probably an award of some sort. I can think also of surprised York, from Germany, who won "Mister 4C". Congratulations to him….

Pressure is maximum, WE DON'T KNOW…

time is ticking and basically the sun is going down.

Some of the staff are calling by numbers drivers and co drivers to join their car, our numbers is named !!! We might make it at the end. but we don't know how much this traffic event would costs us. Let's see.

For sure our friend in the corvette and the other gentleman from asia driving the Mercedes is in the top 3.

The speaches are starting, the fireworks are blowing…..We are #1 !!!!! unbelievable story ! We cannot even imagine. It's unthinkable to bring back this memory home.

In shock, getting into the room writing about it is even unreal…

I can't wait for the dinner ceremony to cheer with everyone and share the pleasure of this event which changed slightly our life !
© Text Frédéric G / Photos Denis de Wagheneire / Frederic G