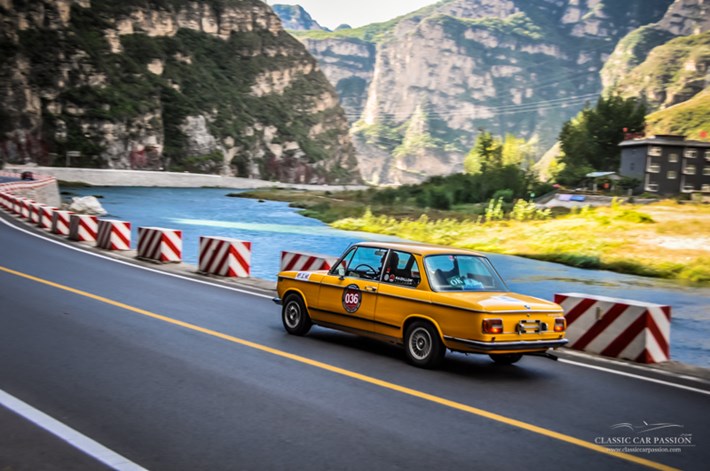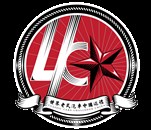 Follow us and subscribe to our newsletter:
Sunday, October 11th 2015
Today was the day of contrasts and heavy driving! 340 km in 8 hours, almost non stop !
We left Yesanpo with 10 degrees celsius temperature warmer, which made everybody very happy ! Under a beautiful sunshine, all the cars departed on time from the Yesanpo National Park after a short ceremony.
One word : Breathtaking, Amazing and so long...
We drove for at least 2 hours surrounded by amazing huge rocks and mountains, at the level of the river on brand new roads with perfect turns and no bad surprises. Fantastic, epic and great opportunity for pictures.
Contrasts, because as time went by, we left slowly the gorgeous landscape to discover mainland China, with endless villages, small cities touching each other on flat land.
How to best summarize this part ?
Flat - a lot of dust - people overpassing each other risking everybody's lives - coal and more coal areas - electricity motorcycles everywhere !
Something also striking for me comparing other asian countries, apparently very little restaurants, numerous shops but actually no visible sign of food or bars.... shame as i dreamed about a beer all along the way.
We had a first check point with the same barrista as yesterday. what a relief, second best coffee ever (the first was yesterday). At this stop, what amazed us was the crowd. 100s of people waiting for the cars and taking pictures. We could not even park the car without driving on them...
We ate lunch in the car while driving as we did wanted to get on with the rally and arrive on time for the next check...which ended up being cancelled, unfortunately, we would have been right !
As the day went by, we arrived in bigger cities. What amazed us also along the way was the fact that we were SUNDAY !!! and everybody is WORKING ! they CONSTRUCT they CONSTRUCT they build HUGE buildings everywhere in the middle of nowhere. I hope they know who is supposed to buy those appartments and afford it. amazing.
Our arrival was also epic, as we wanted to arrive on our time allocated, we had to drive crazier than the local way...meaning drive like madmen...we did...and we got there on time. The city is ENORMOUS...our hotel (Zhong Mao Hai Yue / Hebei Hotel), modern, probably 12 stars on our standard welcomed us as royals. Our rooms are wonderful and what a relief to be spoiled like that with a warm bubble bath after this 8 hours driving almost non stop getting the dust from everywhere.
to be continued...























© Text FG / Pics Denis de Wagheneire