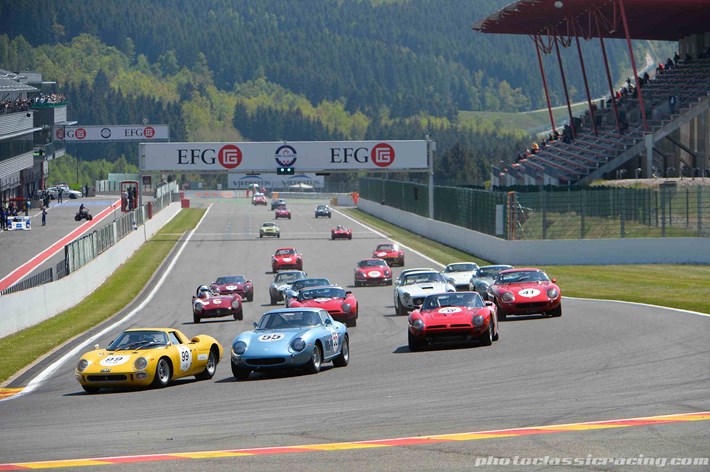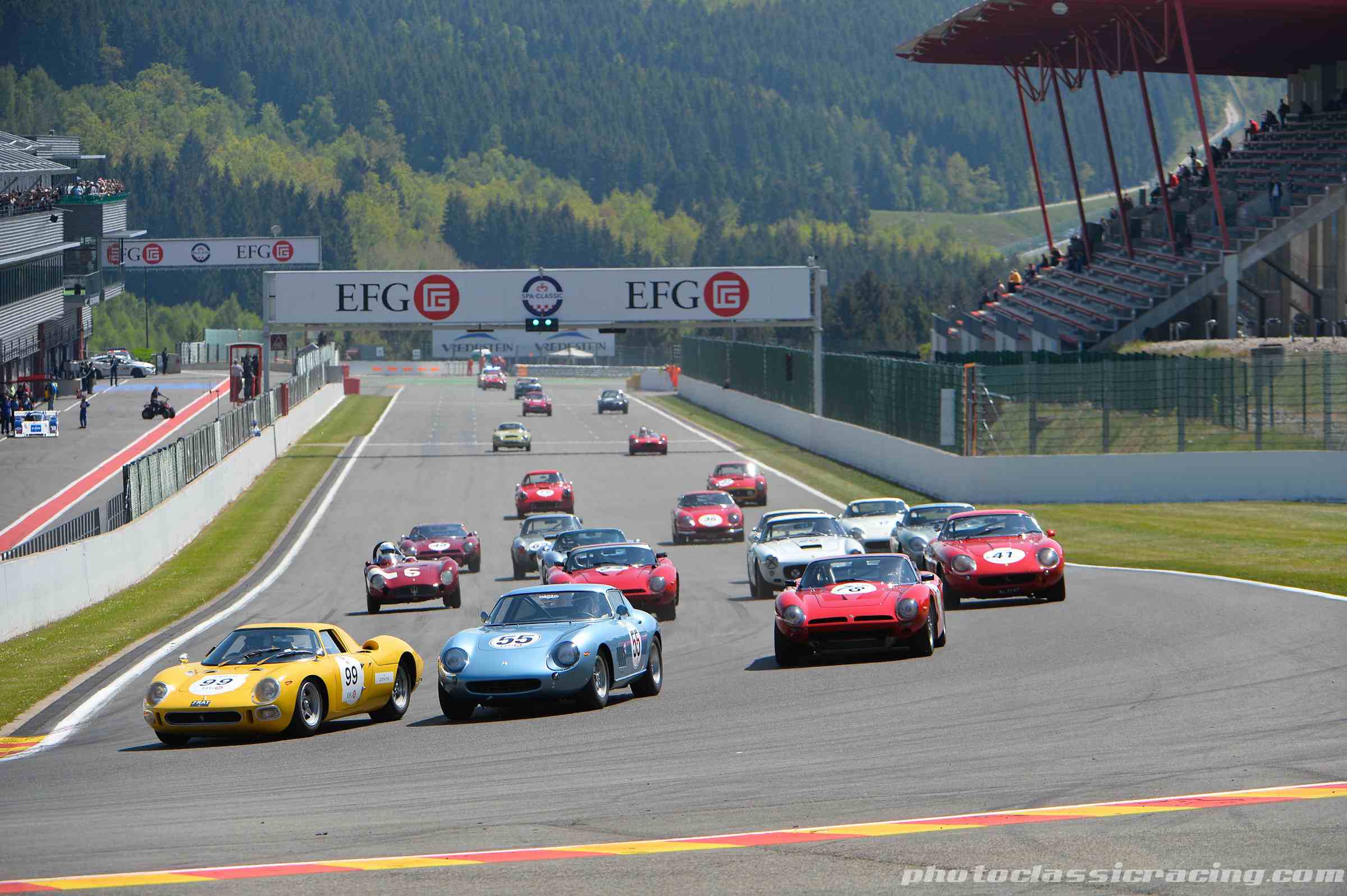 The Spa Classic was born in 2011 and it has grown up into one of the best historic racing events in the world. The Spa-Francorchamps circuit is the perfect track for an event like this. It follows the up- and down-conturs of the Ardennes and the name of its corners is going hand in hand with many famous racing battles and also tragedies. Even today it is a very fast and dangerous track.

When PeterAuto calls, many drivers of the historic racing scene come along with their rarest, finest and fastest automobiles. The classic endurance series CER with two grids covers Prototypes and GT's between 1966 and 1979. Lola T70, Chevron B8 BMW, Porsche 906, 908, 911, Ford GT40 in grid 1, Lola T298 BMW, Ossela, Porsche 935, BMW M1 in grid 2, only to mention the most famous. These cars are very fast, loud and spectacular to watch. They bring back memories of the golden age of motorracing.

The Group C shows the youngest cars of this meeting. They were build between 1982 and 1992. Porsche 956 and 962, one of the 956 was painted in the Rothman's colours with the Le Mans longtailed bodywork, Sauber Mercedes C11, Nissan R90CK and the rare Mazda 767B with a 4-rotor Wankel engine and a superb and breathtaking sound. These cars are bringing back the great time of Stefan Bellof, Derek Bell, Jacky Ickx, Jochen Mass, Manfred Winkelhock and the young Michael Schumacher.


One of the highlights of the event is always the Trofeo Nastro Rosso. It follows the footsteps of the former Shell Ferrari and Maserati Historic Challenge and was created by Peter Auto. The grid was very exclusive and this weekends most valuable race. A handful Ferrari 250GT SWB, 275 GTB/4 an very rare yellow painted 250 LM, a few Bizzarrini 5300GT, a Fiat 8V Zagato, a Maserati 300S and a few more were competing in 2 races at this weekend.

And there were the Heritage Touring Cup, the Sixtees Endurance, the historic Formula Two and the U2TC.

All in all it was a fantastic experience. Thrilling racing and a perfect organization by Patrick Peters team and their main partners EFG, Bonhams and Zenith. We saw very spectacular vintage cars, fearless pilotes, a nice family atmosphere and an early summer sun. For me it will remain one of the favourite events in this years historic racing calender. I am looking forward for the fifth issue. The results of this years Spa Classic can be seen here
Volledige Resultaten : http://peterautoracing.alkamelsystems.com/
© Pics JM Biadatti, Sassography, Payany