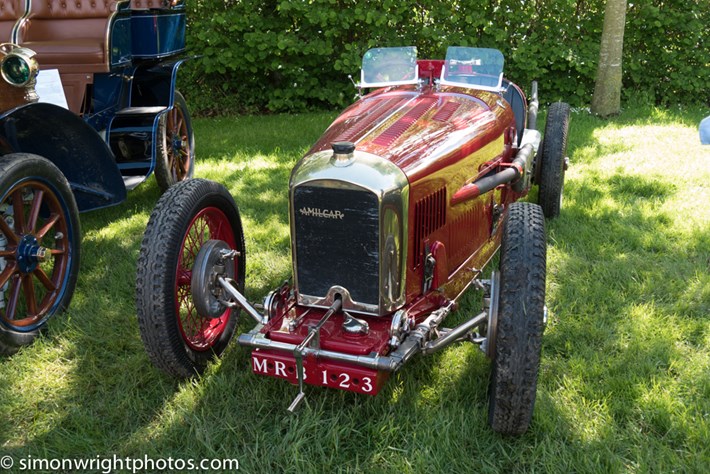 The annual 'French weekend' at Prescott Hill Climb course, organised by the Bugatti Owners Club, took place over the weekend of the 24th and 25th May 2014. Although Saturday was rather wet, the weather on Sunday was much better. Although some of the fields were a little water logged, it did not prevent everyone from having a great weekend. The paddock is decked out with french flags and all the roads are given French street signs. There are Can Can dancers giving regular shows around the paddock and spectator areas along with mime artists and French musicians. the main orchard car park is turned in to a car club display area with Renault and Citroen having prominent displays, including many classic and historic vehicles. In the paddock there were many Bugatti and other French classic cars on display as well as the many cars competing on the hill climb course. In addition there was an ex Ayrton Senna JPS Lotus Renault turbo T98 Grand Prix car on display and a couple of Bugatti Veyron supercars, both of which did demonstration runs up the hill during the weekend.
The fastest cars competed in the Bugatti Owners' Club Sports Racing & Specials Handicap class and the winner was John Biggs in his MG Kayne Special No127, while the Bugatti Car Handicap up to 2000cc was won by Alex Ames in a Bugatti T35C (No 43) and the Bugatti GP Cars Handicap was won by Chris Warman in a Bugatti T37A (No 34)
By Simon and Janet Wright.