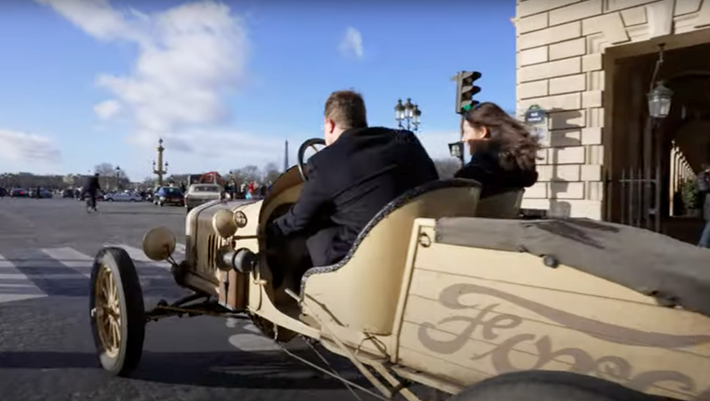 Many participants and an admiring public in front of the diversity of vehicles from all eras. Nearly 700 vehicles - cars, motorbikes, bicycles, motorbikes and buses - over 30 years old were present.
Montmartre was the main theme of this year's event and was the opportunity for this Crossing to reach the highest point in the capital, as the Butte Montmartre rises to almost 130 metres.
A report, in pictures, by Ninoy Jouini.
©Ninoy Jomini