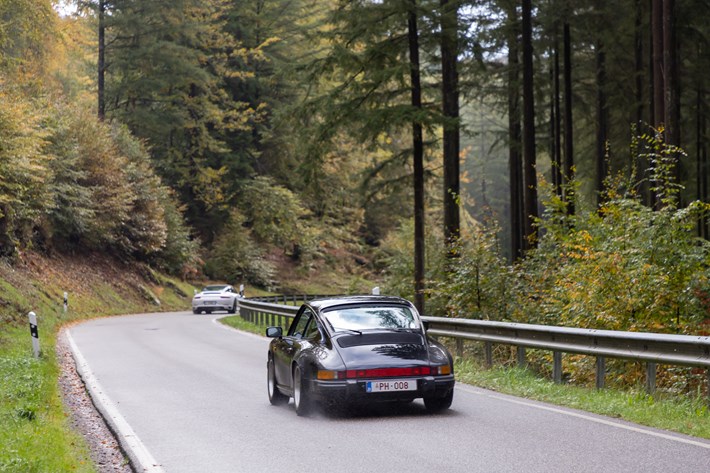 Passionate about cars, the GOODWAY team goes to great lengths to provide an experience at all its events to satisfy the participants.
This year, the 13th (already!) edition of the Porsche Discovery Tour 2023 will bring the cars to Stuttgart. This exceptional trip will start with a breakfast at the R Hôtel Expérience in Remouchamps. The 28 crews will then set off on the first day of the 300 km race. The carefully selected route will cross the Luxembourg Moselle. The caravan will be expected at the end of the afternoon for a stopover at the Kunz Hotel in Primasens. Time for a good night's sleep and the stage will set off again for 200 km.
The second day will be spent in the northern part of the Black Forest, arriving in Zuffenhausen to visit the Porsche Museum.
The third day will be of particular interest, as the morning will be devoted to a visit to the Porsche factory and the discovery of the 911 assembly line.
A closing lunch will round off what will undoubtedly be a memorable adventure.
The GOODWAY events have become a must for those who love cars, gastronomy and conviviality.
Discover for yourself a concept, an atmosphere.
For more information or questions, please contact Rudy Lucas