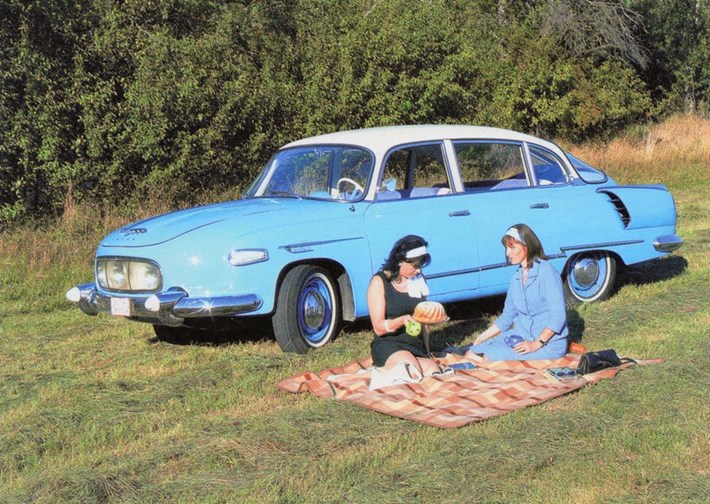 The Czechoslovakian company Tatra is known for its robust trucks and has produced a number of quirkily designed cars. The 603 is certainly the best known of these models.
Of all the communist countries in the Eastern Bloc, Czechoslovakia was the most affluent. There, the prestige of the past had to be perpetuated. Companies like Tatra were the showcase of the country's know-how. We remember the Tatraplan, launched before the war, which was one of the first cars whose aerodynamics were studied in depth.
This is why in 1954 Tatra received the green light from the government to develop a new luxury saloon. This was finally ready for production in 1956. Like the Tatraplan, it was rear-engined and air-cooled, but now had a much larger 2.5-litre V8 producing 95hp.
Thanks to its drag coefficient of only 0.36, it could travel at 160 km/h, a very high speed for the time. This quest for efficiency resulted in an atypical look, with its headlights installed in the grille and a curvaceous line. Inside, the influence of American cars was obvious. With a large steering wheel with a chrome rim, huge bench seats and a horizontal speedometer, the US link was clear to see, it even had a V8, although the technology was very different to the American blocks.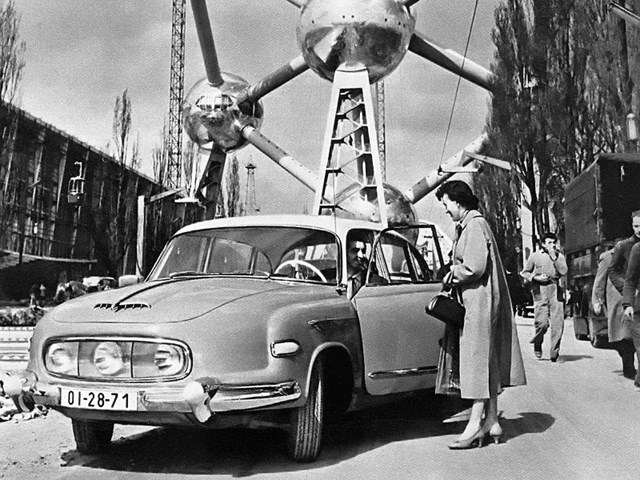 Restricted to the elite
The luxurious Tatra 603 was not designed for the people. It had been developed primarily for Communist party officials and members of the government. It was also aimed at the export market with its interesting performance, but unfortunately its career was not brilliant, its origins having apparently put buyers off.
In 1962, it was given its first facelift and logically became the 603/2. The engine gained some power (105 hp), and many aesthetic details were changed. In 1968 the Tatra 603/3 appeared, which is often considered as the most successful evolution of the lineage with its front disc brakes and slightly closer headlights. Production lasted 7 years, until 1975 when the last saloon left the Czechoslovakian factories. Only 20,422 examples were produced during the car's career.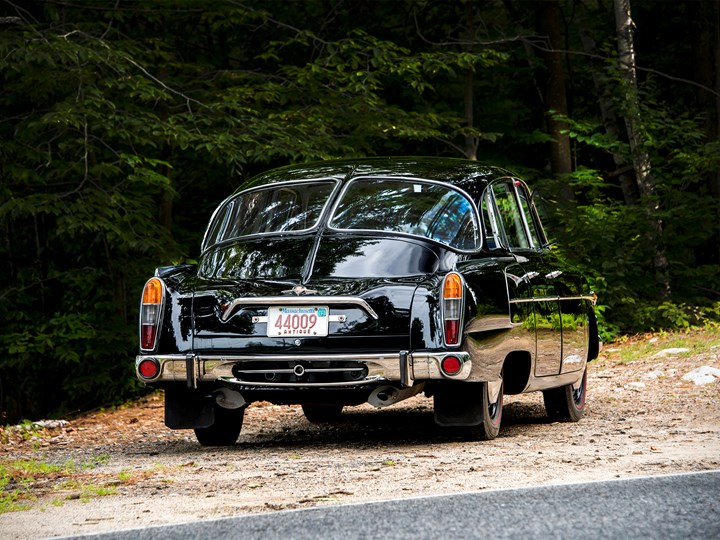 Connoisseur's car
Despite a sporting career in the 1960s, including participation in the Liège-Sofia-Liège Rally and the Tour of Belgium, the Tatra 603 remained very marginal outside Czechoslovakia. Lacking an image and suffering from a reputation (almost entirely justified) as a dangerous car due to its 'peculiar' handling caused by its rear overhanging V8, it remained in the ranks of 'oddities'. Yet there is a market for Tatras and some enthusiasts worship them. Apart from the difficulty of finding one, the supply of parts is not easy outside its country of origin. Delightfully original, it leaves no one indifferent, good or bad. To buy this piece of engineering from a bygone era, expect to pay between €30,000 and €50,000 for a beautiful vehicle.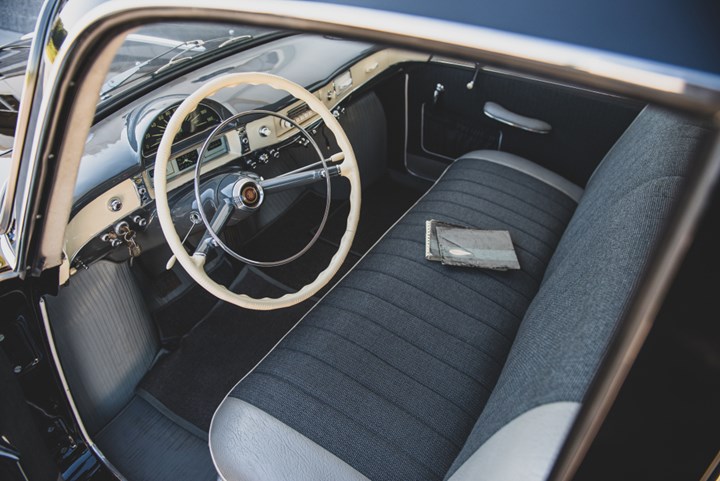 About the author: