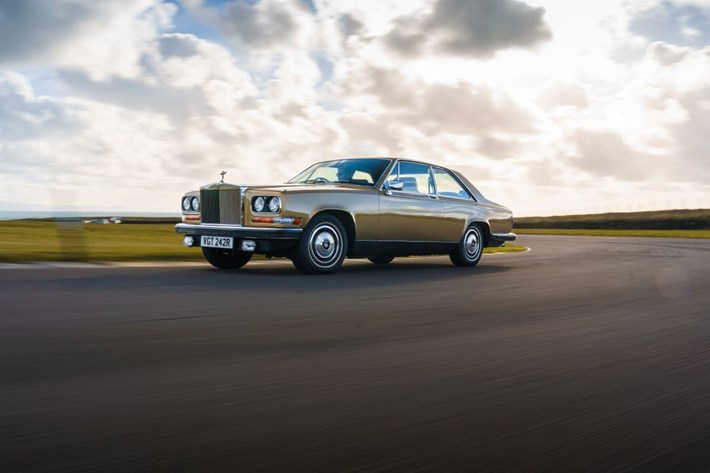 In its time the most expensive production car in the world, the Rolls-Royce Camargue divided the British marque's clientele. Despite a long career, it remained very marginal.
Rooted in tradition, the Rolls-Royce brand was desperately lacking in modernity in the early 1970s. In order to distinguish itself, it was necessary to find a new idea and diversify. The management of the manufacturer took the unprecedented decision to entrust the design of a new model to an external design office. The new model, aimed primarily at the North American market, had to be a coupé (a very fashionable body style at the time) and had to be the most expensive vehicle in the entire car production in order to establish a reputation. Rolls-Royce turned to Pininfarina to give the car a unique identity. For some unknown reason, the Italian coachbuilder took an old Mercedes-based coupe project out of its boxes. The body was slightly reworked to fit the British chassis and the proportions were out of the ordinary. Measuring 5.17 m long, the car has a large wheelbase of 3.05 m. Called the Camargue, the coupé uses the famous "in-house" V8 engine with a displacement of 6.75 litres, whose power is kept secret but is described as "sufficient". In reality, it develops between 220 and 240 bhp, which is not too much for the 2.3 tonne engine.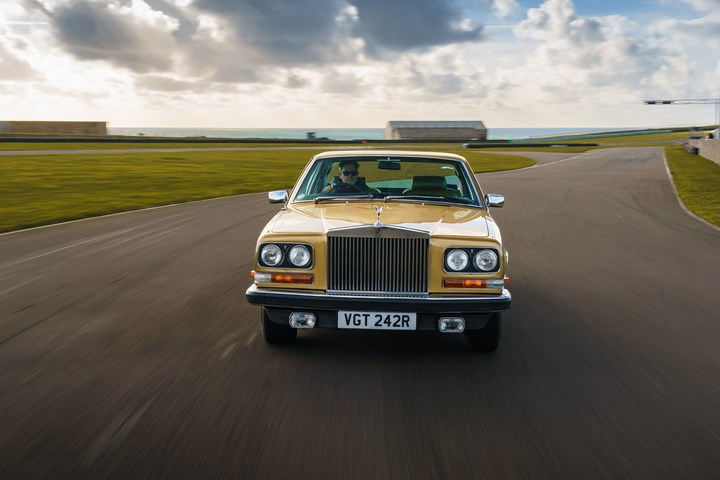 Criticized
The Rolls-Royce Camargue was far from unanimous from the start, and was quickly called an ugly duckling by the brand's most traditional customers. Sold at twice the price of a Silver Shadow saloon, it struggled to justify its stratospheric price, which explains why only 150 examples were built with the right-hand drive. For the American and Middle Eastern markets, it had a very complex air-conditioning system designed to protect its occupants from the heat in a cocoon of leather and precious wood. Between 1975 and 1986, 380 cars were built entirely by hand with the steering wheel on the left. Note that only one Camargue was sold under the Bentley badge at the request of a Bentley fan.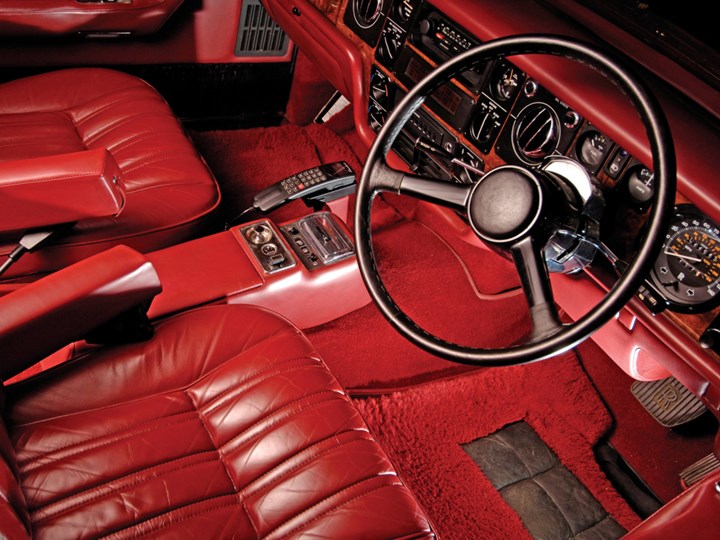 Standing out
Despite its rarity, the Camargue is not worth a fortune on the collector's market, as beautiful examples can be found at €60,000. However, you have to take into account its exclusivity and plan a substantial maintenance budget because this beast is complex and capricious like any Rolls-Royce of its time. Leaks are legion and it is better to use it regularly to avoid problems. The big advantage with an English car is that the vast majority of parts are remanufactured, which makes restoration easier. Snob and anecdotal, the Rolls-Royce Camargue is particularly interesting. Owning one is the right way to not go unnoticed!
About the author: