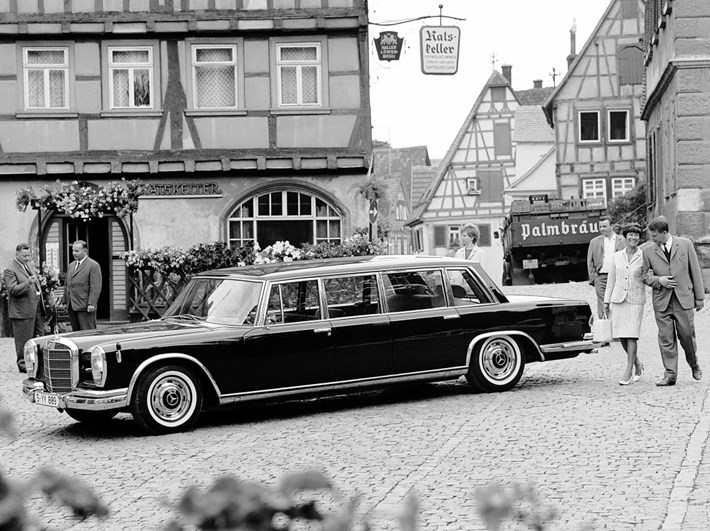 For 17 years, the Mercedes 600 was adored by heads of state, dictators and show business personalities, to the point where it became the standard for prestige sedans.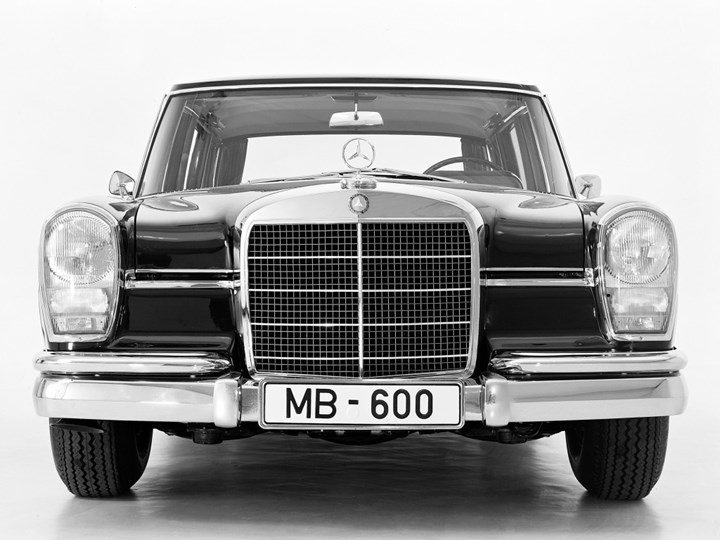 At the end of the 1950s, Mercedes was looking for a standard-bearer reminiscent of the prestigious models of yesteryear, which would be aimed at a very demanding elitist clientele. The specifications were quite simple: the limousine had to be as modern and comfortable as possible! The French designer Paul Bracq worked on the new model. A first prototype was built in 1960 but it was not until September 1964 that the 600 was presented. At the time, the car caused a sensation because it was exceptional in many ways. First of all, its very classic line was a great success. Secondly, the 6.3 litre V8 engine with fuel injection developed an impressive 250 hp and 500 Nm of torque. But above all, the car is as refined as ever. Its Pullman velvet (or leather) interior is exceptionally well finished and features many excellent materials (precious woods, chrome, etc.). Even more impressive are the numerous hydraulic functions of the car, such as seat adjustments, windows, door locks, sunroof and boot. An extremely efficient air-conditioning system is also part of the package, as is an air suspension system that keeps the passengers of the 600 away from the rough roads for good.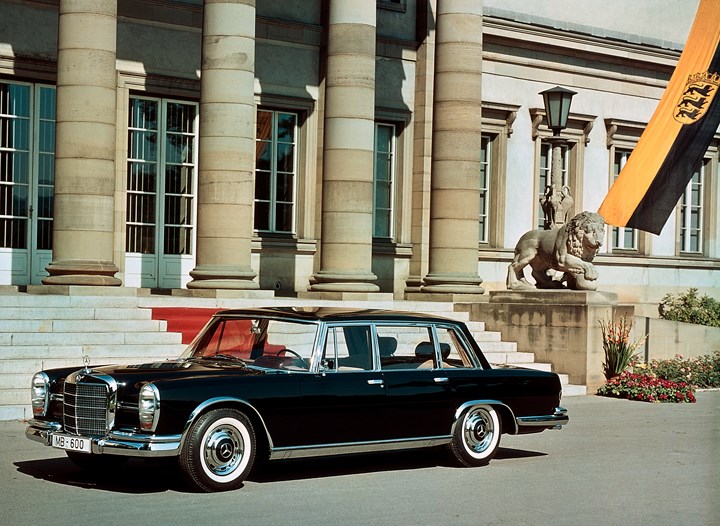 Clientele
Initially available in a short wheelbase version (still 5.54 m long), the 600 is available in several variants in its 'long' version. These included the four- and six-door limousine, the Pullman, as well as the Landaulet, which was characterised by its convertible rear section. Between 1964 and 1981, 2,677 cars were produced, and the 600 was the preferred car of a very prosperous clientele, which had the particularity of being made up of people who had nothing in common. It belonged to many leaders such as King Hassan II of Morocco, Léopold Sédar Sanghor (President of Senegal) and Pope John Paul II. It has conquered many dictators such as François Duvalier (Haiti), Jean-Bédel Bokassa (Central African Republic), Nicolae Ceausecu (Romania) or Kim Jong-Il (North Korea). Not forgetting personalities such as Elvis, David Bowie, Coco Chanel, Eric Clapton and Pete Townshend. Finally, even the sinister drug trafficker Pablo Escobar had one in his collection in the early 1980s! Today, it is a collector's car of choice whose budget can vary greatly depending on its condition and specificities. You can expect to pay anywhere from €30,000 to over €1 million for one, although each breakdown can cost a fortune due to its extreme complexity!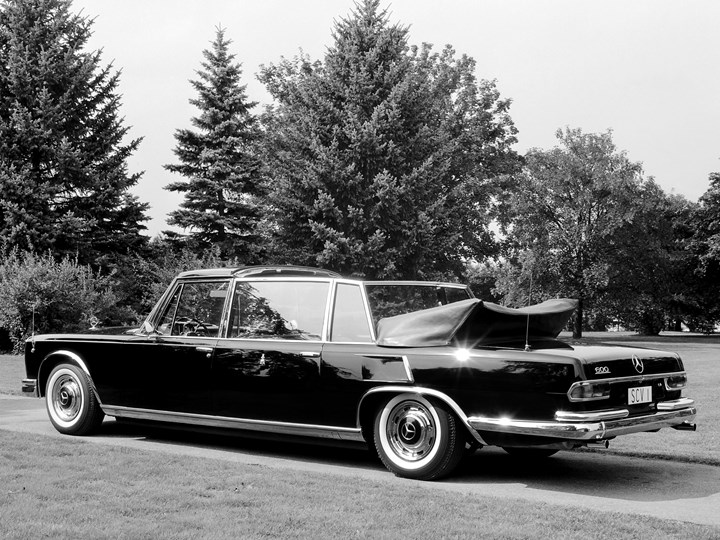 About the author: