Overview                      
Simple and fit for purpose, the Mazda MX-5 might seem like an obvious solution to the entry-level roadster segment yet when it was launched in 1989, there was nothing quite like it on sale. British-built roadsters following a similar philosophy had been popular in the '60s and '70s, but the Mazda introduced reliability and modern technology into the mix.
The formula that made the MX-5 such a hit was a rather simple one. It stuck to the traditional front-engine, rear-wheel-drive roadster layout, which also gave it near perfect 50:50 weight distribution. An all-steel bodyshell with a longitudinal truss helping reduce chassis flex was used, independent double-wishbone suspension all-round helped keep the car planted in corners and the sub-1,000kg kerb weight meant that even the base 1.6-litre engine provided nippy performance.
A logically laid-out interior with just the bare essentials rounded off the package, the result was a car that became an international sales success like no other roadster before or since. The first-generation models remained in production for eight years, the basic underpinnings remained largely the same; a 1.8-litre engine was introduced in 1994 and numerous special edition models were also released.
Performance enhancements like limited-slip differentials, Bilstein dampers and lightweight wheels were gradually introduced and aftermarket modifications soon followed. Today there are a number of specialists that are happy to bolt a turbo to your MX-5 or turn it into a serious track day weapon, but, as is usually the case, the original unmodified cars are the ones that remain the most desirable.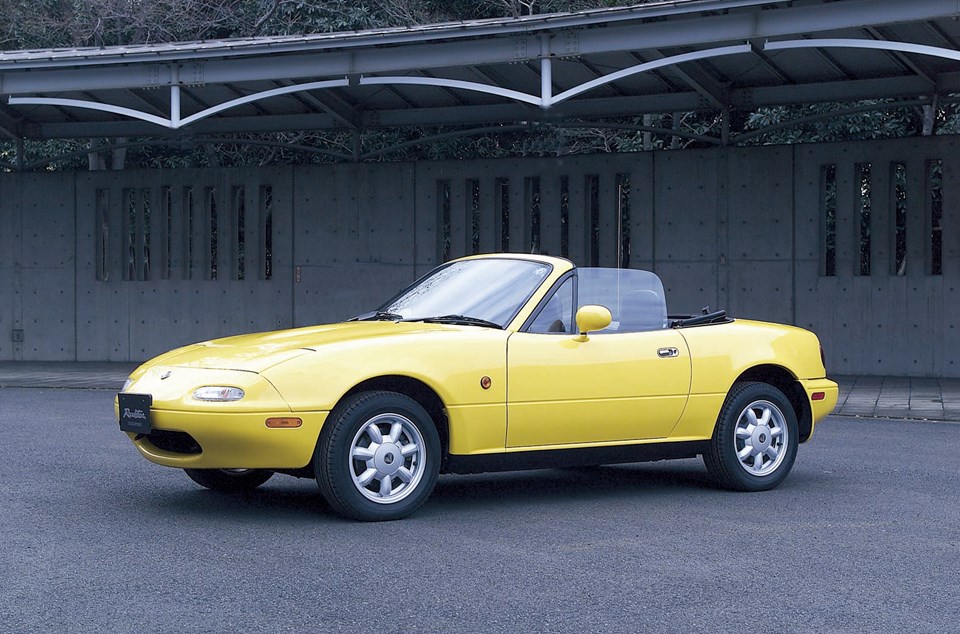 What To Buy
The NA MX-5 was sold as the Eunos Roadster in Japan and some found their way to other markets but the ones you will see in SA are usually the officially imported MX-5 branded cars. Rust, missed services and suspect modifications are the main things to avoid here, while they may have been built in huge numbers, good examples are increasingly hard to come by.
Outright speed is not the point of the MX-5 but the 1.8-litre models do offer more torque and are more responsive at lower revs as a result. The 85kW 1.6-litre is still a great car but they did drop to 65kW from 1994-on when the 1.8-litre model was introduced. Something else you might want to avoid are the handful of automatic Eunos models out there, they are generally cheaper than other variants but for good reason.
Good condition examples are no longer considered cheap and finding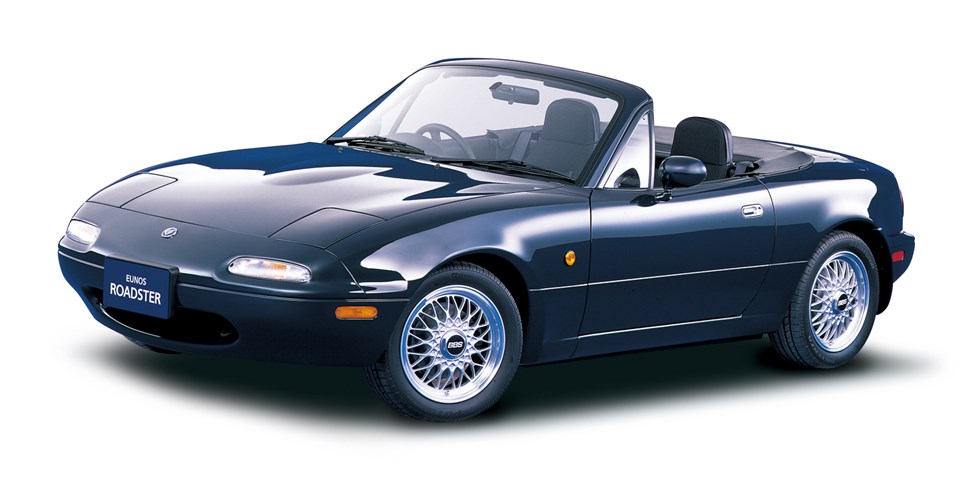 Checklist
 Both 1.6 and 1.8-litre engines are capable of big mileages if serviced regularly. Oil leaks are not uncommon but can generally be traced to perished gaskets.
Timing belts should ideally be replaced every 100,000-km, oil changes should not extend beyond 15,000-km at most. Check for a loose crank pulley when the engine is running and if you hear knocking or whining noises then have the timing belt and water pump checked as well.
Some cars may have had aftermarket air filters, cams and other performance enhancing modifications carried out, as long as it was done by a reputable specialist then this should not be an issue. Turbo and supercharger conversions are popular too and the same criteria applies, although the extra power can shorten the lifespan of the drivetrain.
The majority of cars came with a five-speed manual while some Eunos imports had a four-speed auto 'box. Both are well up to the job and issues like leaking slave cylinders and worn clutch-release bearings are not overly expensive to rectify.
The standard suspension setup is robust but have a look for seized calipers, cracked rubber bushes and corroded front suspension arms. Oversized wheels can detrimentally affect the ride as well as put extra strain on the wheel bearings. The brakes are fine for fast road use and don't need much attention aside from periodic pad changes.
There may have been hundreds of thousands built but rust has trimmed first-gen MX-5 numbers down over the years. Make sure to look for corrosion around the sills, window frames, wheel arches and boot and footwells. Damp carpets can indicate a worn soft top, replacements are available but factor this cost into your purchase price.
Uneven panel gaps, mismatched paintwork and overspray can all point to previous accident damage.
The interior trim is prone to wear after so many years, especially when the roof is left down often. Seats and door trims can look tacky and some owners may have either recovered or repaired them. The electronics are reliable but check that all the buttons and switches work, a slow operating electric window may require replacement bushes or simply a good clean of the window runners.
Production History
1989:   First generation NA Mazda MX-5 introduced
European variants get 85kW 1.6-litre motor with five-speed manual gearbox
1994:   94kW 1.8-litre motor replaces 85kW 1.6-litre unit, 65kW 1.6-litre motor introduced as entry-level option
Optional LSD changes from viscous to Torsen type
M editions introduced
1996:   1.8-litre motor upgraded to 98kW
1997:   NA MX-5 production ends
Specifications

Engine:            1.6-litre dohc inline-four
Power:             85kW
Top Speed:     203km/h
0-100kph:       8.5sec