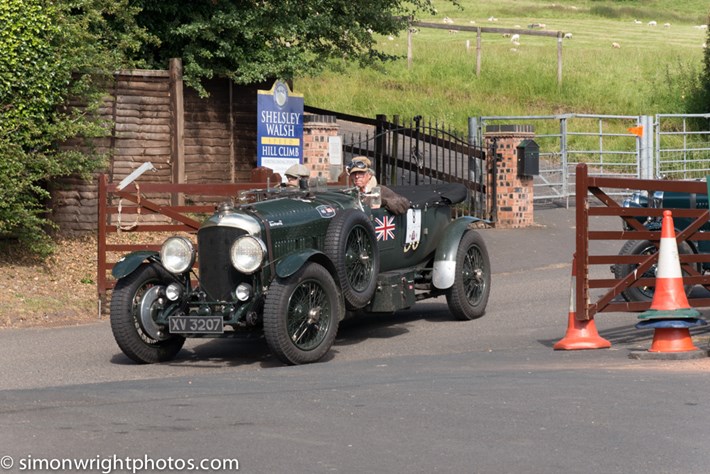 In 1900, the Automobile Club (Now the RAC) organised the first 1000 mile Trial to circle the UK in order the show the people that the new 'Motor Car' was a viable commercial success and was reliable. The original Trial visited major towns and cities, and motor shows were arranged in this towns and cities to enable the public to see these motor cars close up when they arrived in the town. In these early days, road signs were poor and speed limits were 8 mph in towns and 12 mph out of town. This meant that the first trial took around 20 days to complete, but it was a great showcase for the 53 manufacturers and 31 private entrants who competed, as 23 manufacturers entries and 24 private entries made it to the finish.
The Veteran Car Club ran an enactment in 2000 to celebrate the 100th anniversary of the original event. This years event was organised by the Historic Endurance rallying Organisation (HERO) in partnership with the RAC as an event for pre war cars and it was to be completed in just 6 days.
The event started at the Royal Automobile Club (RAC) clubhouse at Woodcote Park near Epson and would travel up the west side of England to Edinburgh in Scotland, then return down the East side of England to finish back at Woodcote Park. Along the route, the cars covered several historic motorsport venues, including Prescott Hill Climb course owned by the Bugatti Owners Club, Harewood Hill climb course in Yorkshire and the oldest motorsport venue in the World at Shelsley Walsh in Worcestershire.
A splendid entry of 42 cars started the event and it was won by the No 42 Lagonda LG 45 driven by John Abel and Martyn Taylor. The Bentley Derby Special of Charles Graves and Ron Palmer was second and New Zealand driver Alastair Caldwell and his British co-driver Catriona Rings were third in the most beautiful Alfa Romeo 6C Super Sport. Before the event started, the Concours d'Elegance was awarded to the Portuguese crew of Eduardo and Mavilda Neves with their Rolls Royce 20/25 Cabriolet while a special RAC Cedar Concours award was given to Alan and Tina Beardshaw with their MG K3 which had won its class in the 1934 Mille Miglia.
http://www.heroevents.eu/Events/thousand_mile_trial/1000_mile_trial_2014/
© By Simon & Janet Wright