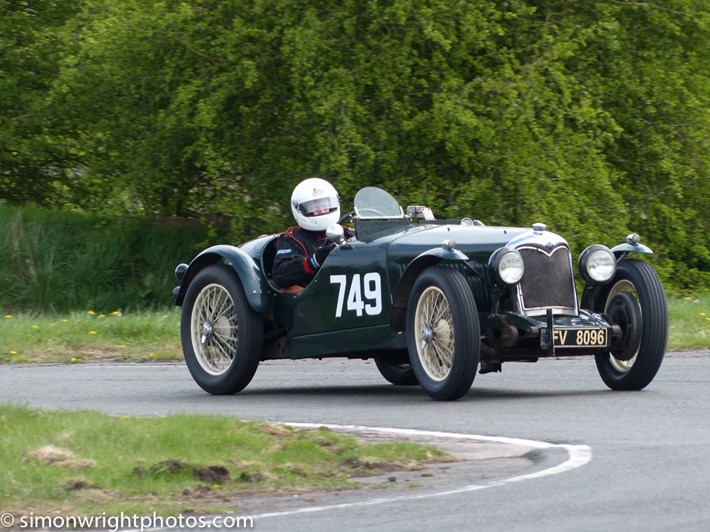 A warm and Sunny day made perfect conditions for the large crowd to enjoy the action at this years High Speed Trial. A good entry ranging from a 1905 Darracq to a 1940 Riley 12 took to the Curborough sprint course, located near Lichfield, in the heart of England.
Although Mark Walker may have had the oldest car on track with his Darracq, he drove it with great verve, getting the tail out around every bend and he looked fast and spectacular as usual. Another interesting car on track was a Riley Rowson driven by Terrence Watson
The size of the field meant that each 'batch' of runs took over 2 hours to complete.
© Simon & Janet Wright.