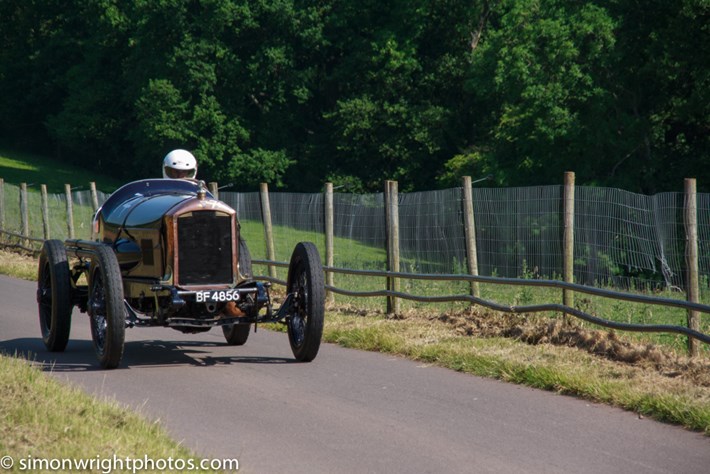 A hot summers day greeted the competitors with the oldest cars to the oldest motor sport course in the world. The Vintage Sports Car Club in association with the Midland Automobile Club (MAC)had arrived at Shelsley Walsh in Worcestershire, England, to tackle one of the steepest hill courses in Britain. The competition was as hot as the weather, and unfortunately not all of the cars made it to the top, but those that did were greeted with a most magnificent view of the green rolling hills of Worcestershire.
James Baxter made short work of the hill in his 1935 ERA R4A to set Fastest Time of the Day in 34.54 seconds to win the Fray Challenge Trophy. Robin Baker was the other outright winner taking the MAC Challenge Trophy in his Hispano/Amilcar Special in a time of 37.08 seconds.
There was a good turnout of Vauxhall 30-98s at the meeting, celebrating the centenary of this car, with several competing in the competition, while the rest formed a large display in the field next to the course. The honour of being the fastest of the Vauxhalls on the hill went to Noel Runnels-Moss in a 1921/24 Vauxhall 30-98 Velox, who won the vintage award in the Standard and Modified Sports Cars over 3000cc and over 2000Cc Supercharged class.
by Simon & Janet Wright.