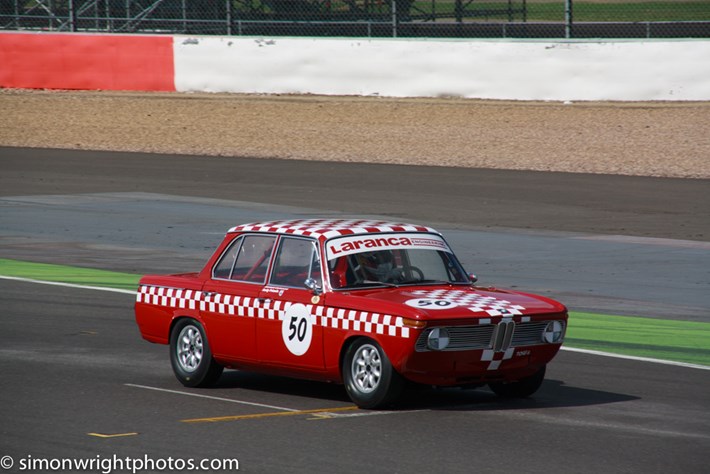 This years Silverstone Classic was bigger and better than ever. In glorious summer sunshine, the three day event covered racing for Masters Grand Prix, Formula 5000/F2. Pre 1966 Grand Prix cars, World Sports Cars, Group C sport cars, Pre-1966 saloons, Formula Ford, Formula Junior and many other classes of Historic racing. Young Michael Lyons managed to win both Masters Grand Prix and Formula 5000 races on both days of the weekend, taking 4 victories in two days. The Pearson brothers were also successful, claiming several victories in the historic GT and Sports car races. The only damp spot was the evening group C race on Saturday had to be cancelled due to heavy rain storm that started about 6:30pm.
Beside all the track action, the centre of the circuit was filled with classic cars displayed by various car clubs, with everything on display from the humble Mini to Million pound Aston Martins, small Fiats through to a massive selection of Ferrari and Lamborghini cars.
On Sunday, a new World record was set when 1208 Porsche 911's took to the circuit to celebrate the 50th anniversary of this iconic car.
© by Simon & Janet Wright.