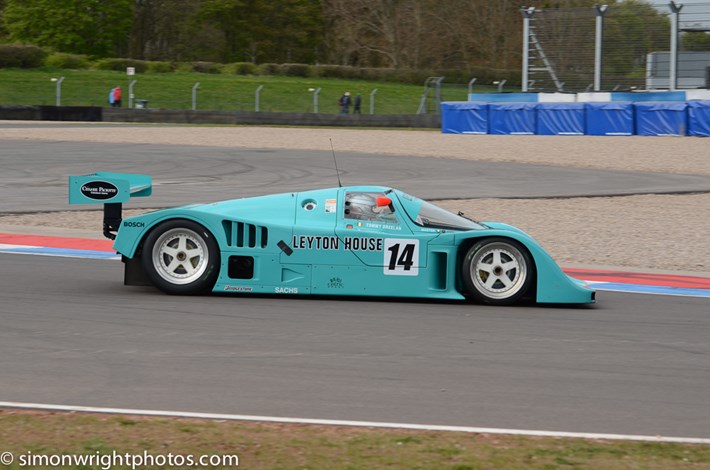 In only its third year, the Donington Historic Festival has continued to expand and grow. This year the event extended to three days, including racing on the Friday. Thousands of spectators came to watch hundreds of classic racing cars compete in 18 races varying from Pre-66 Touring cars through to Group C Sports cars from the 1980 and Formula 2 single seaters.
Also to mark the 20th anniversary of his great victory at Donington Park in the European GP on 1993, the Festival was proud to pay tribute to the late Ayrton Senna with demonstration runs of several of his former racing cars.
Besides all the on track action there was a special Rally stage on the Melbourne loop behind the paddock, where classic Group B rally cars from the 1980s were put through their paces, much to the delight of the fans. The infield section of the circuit was taken over by dozens of car clubs that allowed owners to bring and display many classic cars.
After a very successful couple of days, the Festival ended abruptly on Sunday afternoon when a tragic accident in the Masters pre-66 Touring Cars race claimed the life of Mini driver Christian Devereux. The remaining races were cancelled. To his family and friends we offer our sincere condolences.
by Simon & Janet Wright