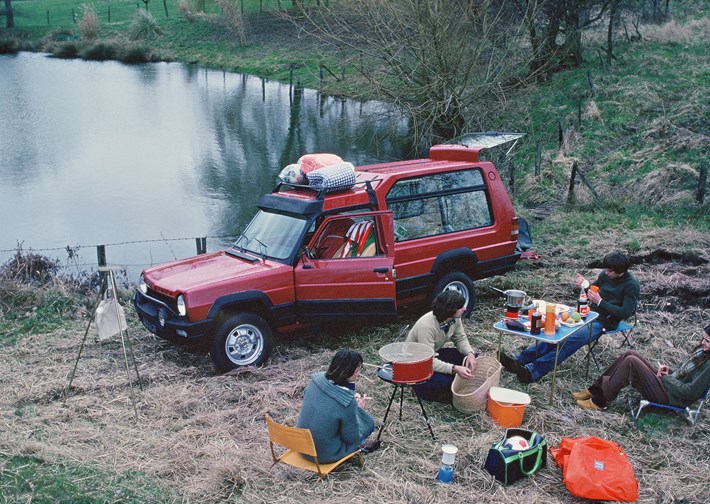 With a lot of ideas and few resources, the Matra Automobiles team was able to concoct the Rancho, a concept vehicle that foreshadowed the SUV, many years in advance!
With only the Bagheera coupé as a model, Matra needed another model to see its sales take off. However, this model should not be too "mass-produced", so as not to compete with Simca-Chrysler, a partner since 1969, which distributed its cars.
After reflection, Matra chose a leisure vehicle, at a time when the Citroën Mehari and Renault Rodeo were successful. Unfortunately, the Romorantin-based company did not have the means to design an entirely new model, so the engineers looked at what they had in stock to develop the new car.
They chose the Simca 1100VF utility vehicle, the 1.4-litre engine from the Simca 1308 and parts from several other models. This "automotive soup" was completed by an innovative rear cell developed in-house. It was designed by Antoine Volanis.
With its large windows and two volumes, it offered a large interior space for passengers. The genius idea was to give the Rancho large windows and a rugged look, making it the precursor of today's crossovers and other SUVs.
Unexpected success
Launched in Geneva in 1977, the Rancho surprised and fascinated as much as it repelled a clientele not used to its eccentricity in a market that was very traditional. Even the company's staff were not particularly convinced of its success and the sales target was set at just 20,000 units.
Under the bonnet was a 1,442-cc block developing 80 small horses. Even so, it was not particularly efficient, although the equipment levels were generous for the time. In order not to go unnoticed, Matra-Simca chose very "pop" exterior colours which helped accentuate its unique identity.
In 1979, the Grand Raid version was launched, characterised by a spare wheel on the roof, tinted windows and two additional headlights on the wings: a real invitation to adventure, even though the Rancho was not an off-roader at all.
The following year, it abandoned the Matra-Simca badge in favour of Matra-Talbot, following the takeover of the firm by Peugeot. A rather interesting convertible version was launched, as well as a commercial utility version. Unfortunately, both sold poorly and were discontinued the following year. Production of the Rancho was stopped in 1983, although it was on sale until the following year. In all, 56,457 units were produced, far exceeding the initial expectations.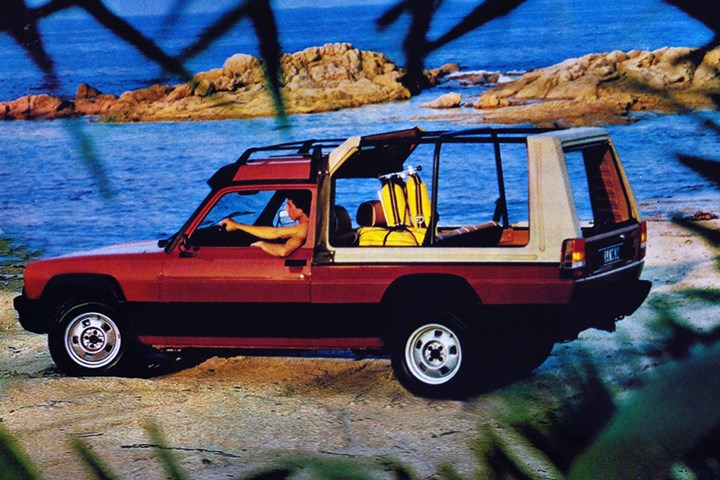 Bio-degradable bodywork
A wonderful leisure car, the Rancho was comfortable, spacious and pleasant to drive despite its low-power, four-speed gearbox and the absence of all-wheel drive which prevented it from entering certain markets.
Most people who had the opportunity to drive it had very favourable things to say about this unclassifiable but endearing machine! If you want to feel like Claude Brasseur driving one in the mythical French movie "La Boum" (1980), you are most likely to find one in France. Unfortunately, corrosion is the number one enemy of the Rancho, which has become quite rare on the market.
The mechanical components are very strong (except for the gearbox synchros) and the parts necessary for maintenance are easily found. Body panels and trim pieces are no longer reproduced so can be tough to source. It is therefore better to opt for a complete and sound car. Beautiful examples range from €10,000 to €15,000, a very good price for an unknown machine that attracts interest wherever it goes.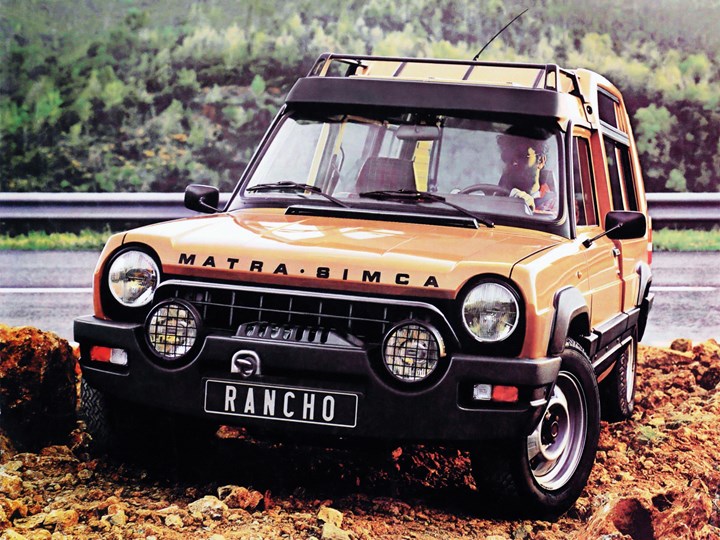 About the author: