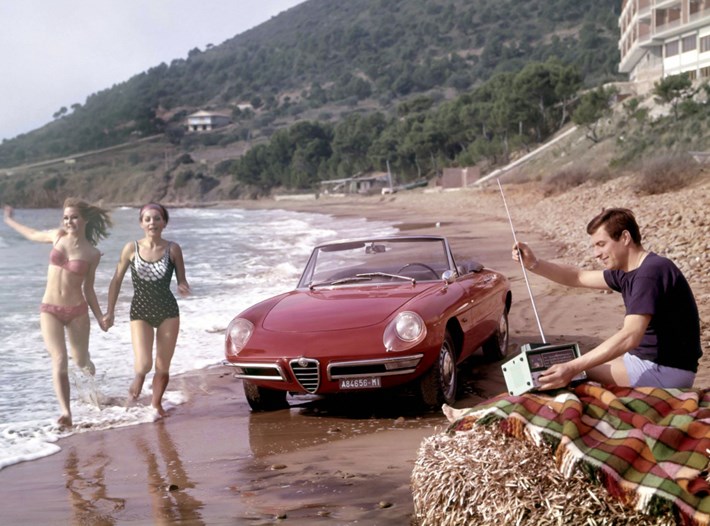 From 1966 to 1993, the Alfa Romeo Spider embodied the image of the perfect Italian roadster. Simple and fun to drive, it is one of the most endearing mass-produced cars of its generation.
In the early 1960s, the Alfa Romeo Giulia saloon was a great commercial success. Its 4-cylinder engine with double camshafts proved to be a powerful motor and an excellent basis for the preparation of sports cars. The Alfa Romeo management decided to fit this engine into a convertible and entrusted its development to Pininfarina. In 1964, when the car was ready to be marketed, Alfa Romeo organised a competition to find a name for the new model. In the end, the manufacturer chose the name "Duetto". In 1966 the Spider 1600 Duetto was presented, with a distinctive cuttlebone-shaped rear end. A 1300 version was later marketed, as well as the more powerful 1750 Veloce variant. Very soon the car lost its name "Duetto" due to a legal battle with an Italian firm that produced a chocolate snack with the same name!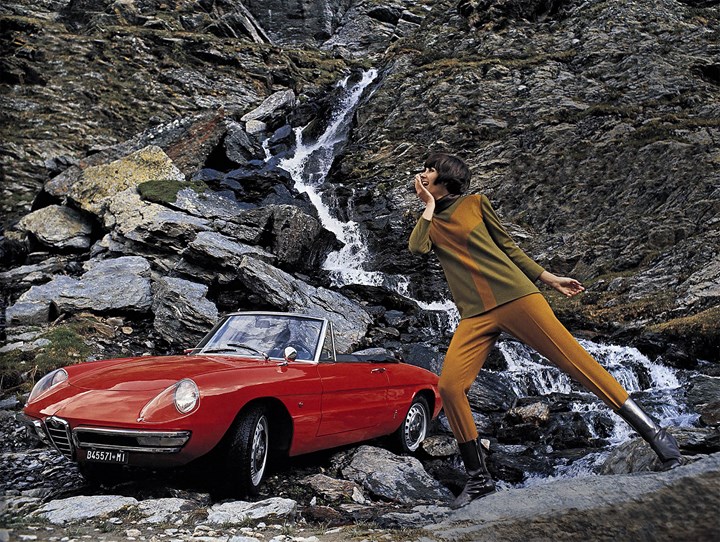 Start of a saga
In 1969, Alfa Romeo presented the second series of the spider, which was nicknamed "Coda Tronca" because of its coupé rear end, which contrasted with the first "Coda Longa" model. The headlight visors disappeared and the bumpers were now made of thin stainless steel blades. The engines were retained but a 2.0 litre motor replaced the 1750 from 1971. In 1977, the 1300 disappeared from the catalogue for good and fuel injection was introduced on the models intended for the American market. The third generation was launched in 1983. In the history of the Spider, it was the most divisive with its foamed plastic appendages around the rear and its large bumpers. Dubbed the "Aerodynamica" by the alfisti, this version was available with 1.6 and 2.0 engines. For the 4th generation, production left the Pininfarina premises and moved to Alfa's new factory in San Giorgio Carnavese. The last Spider was a bit closer in its styling to the purity of the original model. It was produced until 1992.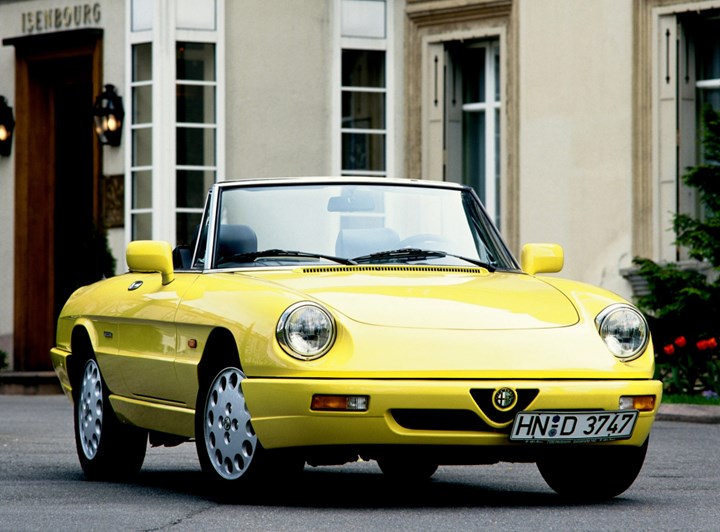 « Vintage » sensations
To drive an Alfa Spider (whatever its generation) is to take a step back in time. The car is not very rigid and its on-road dynamics are very dated, which makes it more suitable for a quiet ride with the elbow on the door. This is how the Spider is best appreciated, accompanied by the magical sound of the Alfa engine. Suffering from corrosion (except for the last series), it unfortunately did not receive the best plastics during assembly and these components age very badly. It's better to buy a car in good condition because all the parts are not always easy to find. As far as the budget is concerned, we start at 10-12,000 euros for a 3rd generation model and go up to more than 40,000 euros for a "Coda Longa" in perfect condition.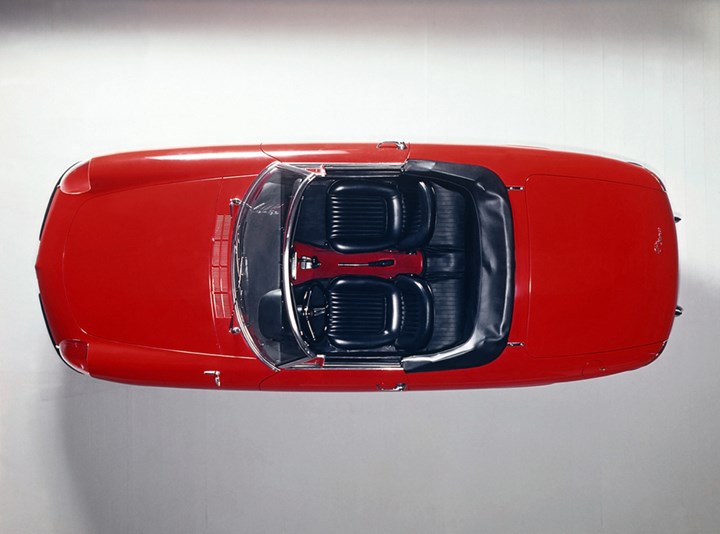 About the author: