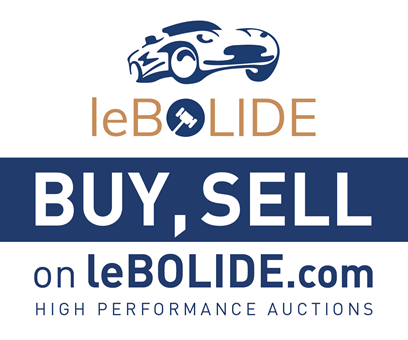 leBolide.com is an online platform for bringing together buyers and sellers, specialising in the auction of interesting cars and motorbikes, both vintage and modern.
It benefits from the advice of its founder, Christian Philippsen, a car enthusiast with a long professional experience in the industry, including more than a decade with Christie's, one of the leading international auction houses.
leBolide is a simple and efficient way to sell, and a safe way to buy. Why?
In short: 
Sellers keep their car or motorbike at home
They fill in a questionnaire and submit a complete photographic report. Then, leBolide takes care of everything (preparation of the ad, marketing, putting it online with open auctions for 10 days, validation of buyers)
Sellers pay leBolide a flat fee of 99 euros
Buyers bid by entering a specific amount or a maximum amount, in the latter case letting our system make an automatic bid each time it is necessary, without exceeding the authorized ceiling
Buyers pay a fee of 5% of the purchase price to leBolide (the lowest percentage on the market)
leBolide then puts the buyer and seller in direct contact for the settlement and collection of the winning lot
You will soon find all the vintage cars for auction in our new "Auctions" section (under Adverts)
Interested?
Contact leBolide.com by phone: +33 6 4391 3932.
A selection of recently sold cars: