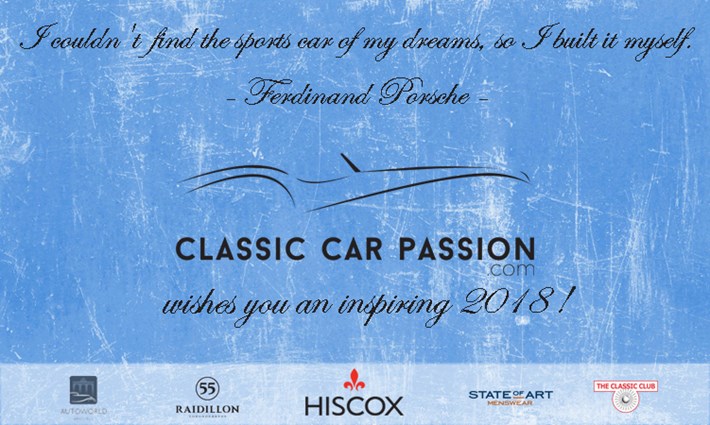 The entire ClassicCarPassion.com team would like to thank all of its members, readers, journalists, partners and other classic car enthusiasts for their support over the years. It has been nine years since the site was put online!
We will of course continue to offer you exclusive and quality items in 2018!
You can also contribute by
- Inserting your events into our calendar
- Submitting your articles and / or photos to our team
- showing interest in a partnership with our site
We wish you a 2018 year of discovery, health, but especially pleasure and caution behind the wheel of your old car!
The ClassicCarPassion.com Team