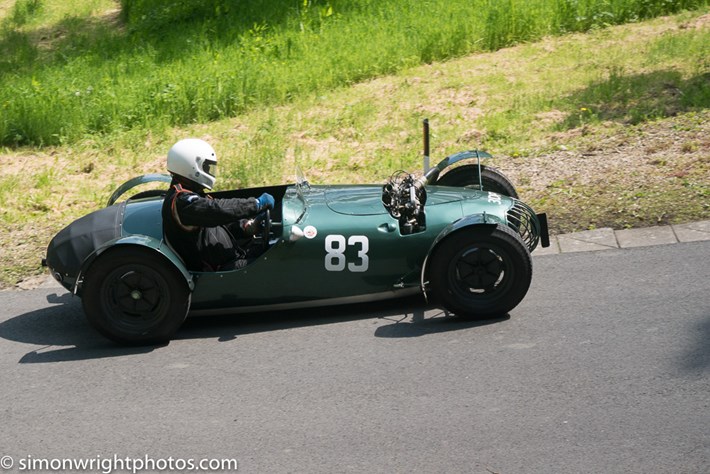 For the tenth anniversary of the Bugatti Owners Clubs celebration of all things French, La Vie en Bleu, they decided to make a change and add La Vita Rossa to celebrate all things Italian as well. Saturday featured an Italian theme, while Sunday retained its French theme, with each day run as separate events. As part of the Italian theme, Saturday's hill climb competition features a round of the Ferrari Owners Club Championship, while on Sunday members of the Alpine Renault, Citroen Car, Matra enthusiasts, Peugeot Sport and Renault Alpine Owners clubs took part in the competition.
Some of the high-lights included Duncan Pittway's 1911 Fiat S76 also known as the Beast of Turin, which held the World speed recorder holder before the first World War with a speed of 116 mph. There were two Bugatti Veyrons which gave demonstration runs, plus a LaFerrari and for many people the sight of the Renault and Benton Grand Prix car representing France and Italy, making their way round the course was the pinnacle of a fantastic days motorsport,
The competition on Sunday was fast and furious in ideal sunny conditions which saw Mike Meredith in a British Morgan Plus 8 setting the fastest time of the day with s 47.5 second run. Italian honour was upheld by Graham Boulter in his Kudos Coupe Alfa who was second fastest with a 47.9 second run. Kit cars took the next two places with Ben Woodcock, third in a Westfield Megabusa and John Bradshaw was fourth in his Sylva Striker. Former outright winner Tony Hart was the best French placed car in his nippy Renault 5 GT Turbo who was fifth overall with a time of 49.08 seconds.
The Bugatti Owners Club continued to provide an excellent themed event, with French and Italian entertainment taking place in the paddock, and the orchard car park had displays from French and Italian car clubs providing a very European experience.
© By Simon & Janet Wright.