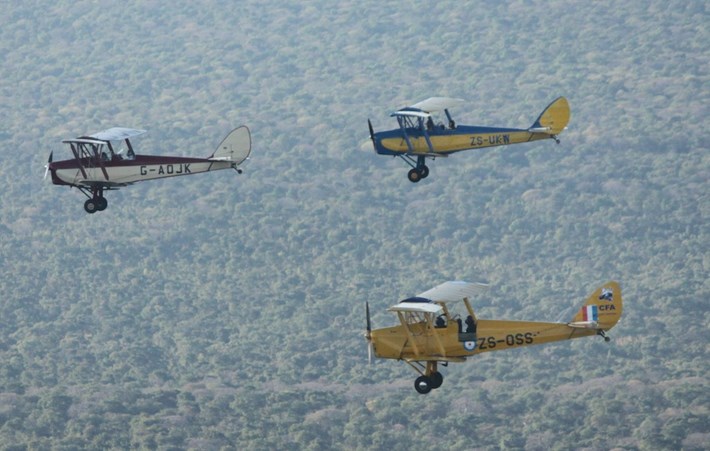 Following in the footsteps of the pioneering flights of the 1920s and exactly 30 years after the epic movie "Out of Africa", 10 vintage aircraft built in the early 1900s take to the air for a truly unique rally across Africa (Please visit http://www.VintageAirRally.com for more information). The Rally connects some of the most beautiful and evocative points in Africa, combining the challenge of flying these magnificent open-cockpit planes with the element of competition which was equally prevalent in those early days.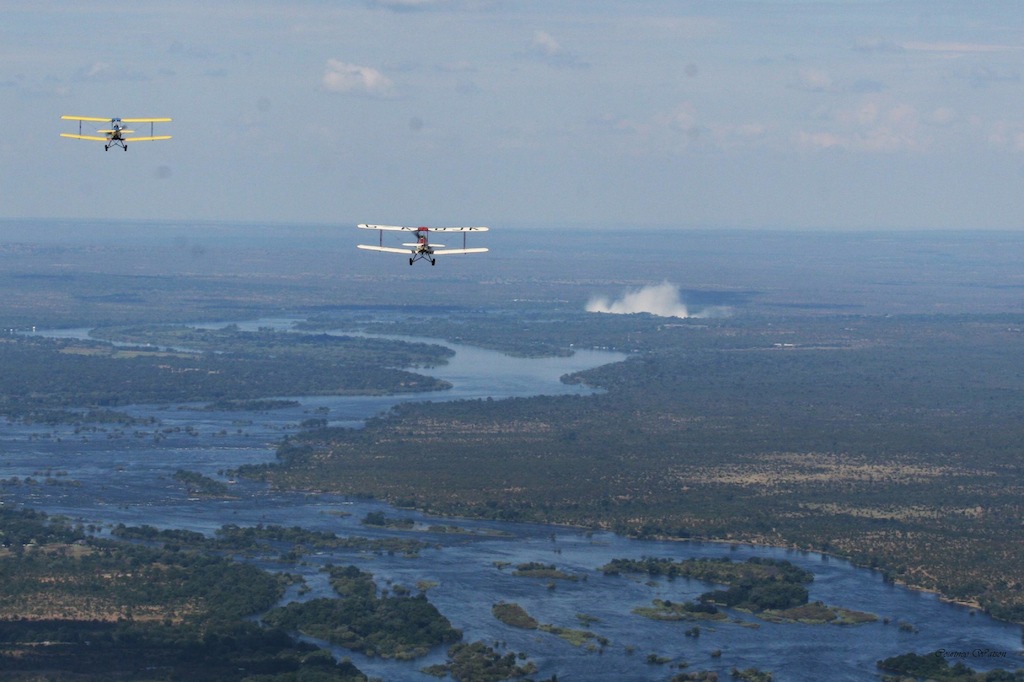 The Teams come from six different continents and are competing against each other in this endurance rally to the Cape. The vintage biplanes and their pilots will be pushed to their limits during this epic 8,000-mile aviation adventure. There will be trials and tribulations, mechanical and human stress – all in stunning visual settings.
The Rally begins November 12th 2016 from the islands of Greece, stopping at the pyramids of Giza, then flying low along the Nile from Cairo to Khartoum, past the highlands of Ethiopia, further down the plains of Kenya and the bustling hub of East Africa, Nairobi. The pilots are then off again past Kilimanjaro to the Serengeti, on to the spice island of Zanzibar and even further South, crossing Zambia, over the Victoria Falls to Bulawayo in Zimbabwe. The final days of this breath-taking journey takes them into Botswana and South Africa, to the Cape, journey's end.
The organisers are aware that many people without the time (the Rally runs for 5 weeks!) or without an aeroplane would like to be involved with the VintageAirRally. With local partners, they've created shorter travel packages for enthusiasts to take part in the adventure and in some of the events, for a few days at a time. You can choose to join in any country along the Rally route: Crete, Egypt, Sudan, Ethiopia, Kenya, Tanzania, Zambia, Zimbabwe, Botswana, and South Africa. 
To see which travel package is right for you, please follow this link. http://www.vintageairrally.com/fanzone/meet-us