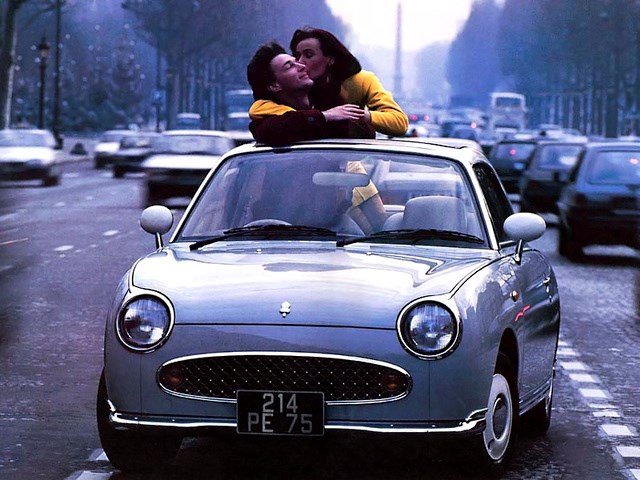 In the early '90s, Nissan stepped out of its comfort zone with the Figaro, an adorable convertible with a distinctly retro look and interior treatment worthy of the finest luxury cars. A model that struck a chord with a trendy clientele.
What do Eric Clapton and footballer Thomas Vermaelen have in common? The same car of course, a Nissan Figaro. Initially sold only in Japan, this little convertible was really cute with its big toy face straight out of the adventures of "Oui-Oui". As soon as it was presented at the Tokyo Motor Show in 1989, the little Japanese car aroused passions by offering a cocktail of a neo-retro design inspired by the 1950's cars, a convertible roof and a luxurious leather interior, whose top-of-the-range treatment is copied today by niche cars such as the Mini, the Citroën DS3 or the Opel Adam.
Back in the day, the Japanese car appealed to customers who wanted exclusive yet affordable models. Based on a Micra platform, the Figgie is powered by a turbocharged 1000cc engine coupled to an old-fashioned three-speed automatic gearbox. With a power of 76 hp, this mill limits the Figaro to a mainly urban and casual use, like the Nissan Be-1 and S-Cargo, other zany looking models launched by the manufacturer. Marketed in 1991, it was a great commercial success. From an initial 8,000 units, production finally climbed to 20,000 units. The public's enthusiasm was such that a lottery had to be organised to allocate the order forms to the buyers!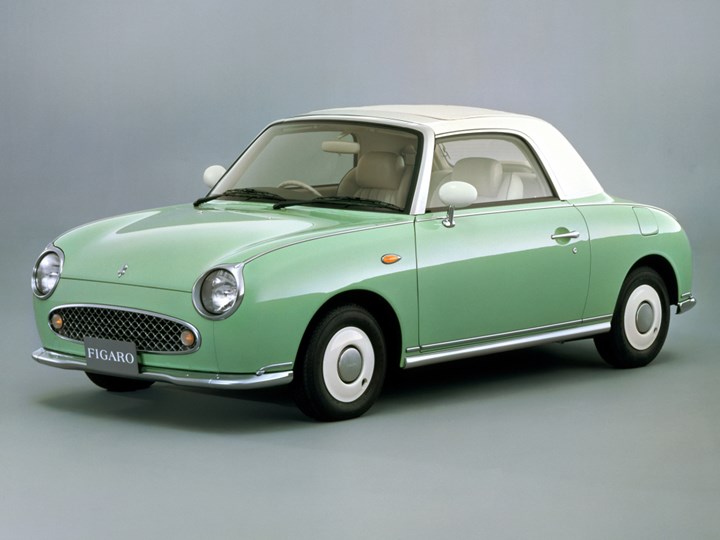 World premiere
Very conceptual, the Figaro is available in only four shades that are meant to represent each season: Topaz Mist (autumn), Emerald Green (spring), Pale Aqua (summer) and Lapis Grey (winter). The first is the rarest with only 2000 produced. Its French sounding name and European inspiration made the little Nissan a must have at the time. For the anecdote, it has a state of the art standard equipment, never seen before on a production car: a radio-cd! It also has air conditioning and electric windows.
Measuring only 3.74m long and 1.63m wide, the Figaro is perfectly at home in the city. Its cream-coloured interior, refined white-backed instrumentation and beautiful vintage steering wheel make it a stylish object to show off on the streets of Tokyo, like a nice handbag for example. In addition, it is relatively practical as it has two small rear seats and a trunk, which is symbolic but sufficient to go shopping.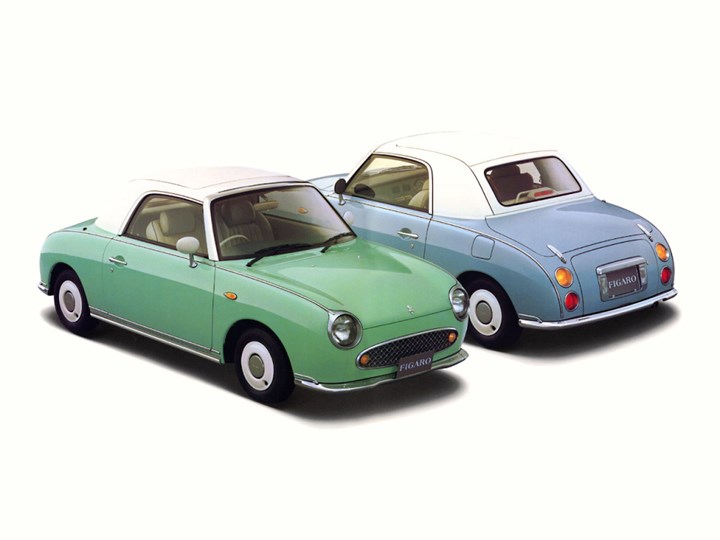 Highly demanded
Today, the Figaro is a collector's item with a sustained price tag that ranges from €5,000 for a car in need of restoration to €20,000 for the most beautiful examples. Unfortunately, like many Japanese cars, corrosion is its number one enemy. It is not uncommon to find examples that are as rotten as much older vehicles and therefore require a huge restoration job.
The homologation of a Figaro is no longer a problem in Belgium as it is 30 years old since last year and its O-plate registration does not require a certificate of conformity. Spare parts are easily found on the internet, often from the UK which is a major hub for this model. However, beware of the costs, which can quickly escalate, which explains the high price of cars in good condition. Finally, you should know that the little Nissan was only produced in right-hand drive, but some rare cars were converted to left-hand drive.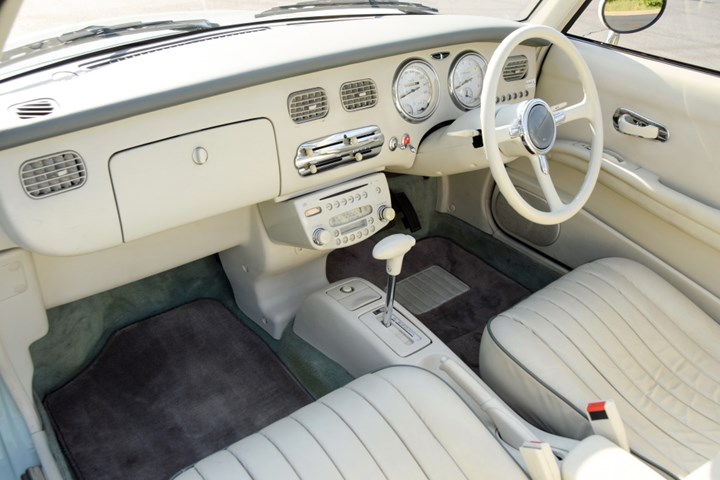 About the author: