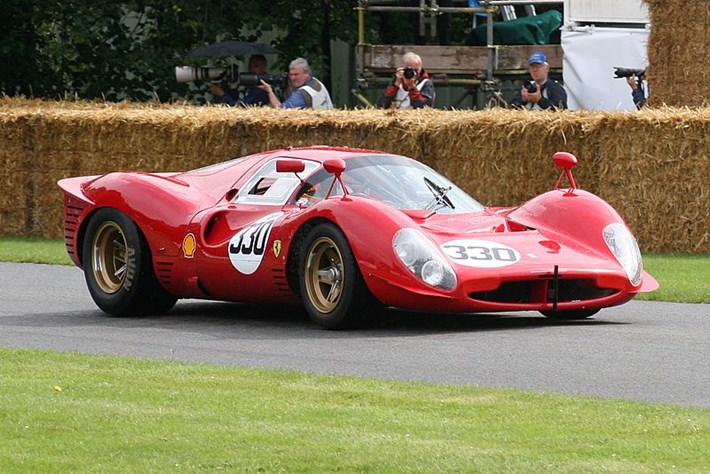 Car fan or not, you've most probably heard about the epic battle in the '60s between Ford and Ferrari to win the prestigious Le Mans 24-hour endurance race.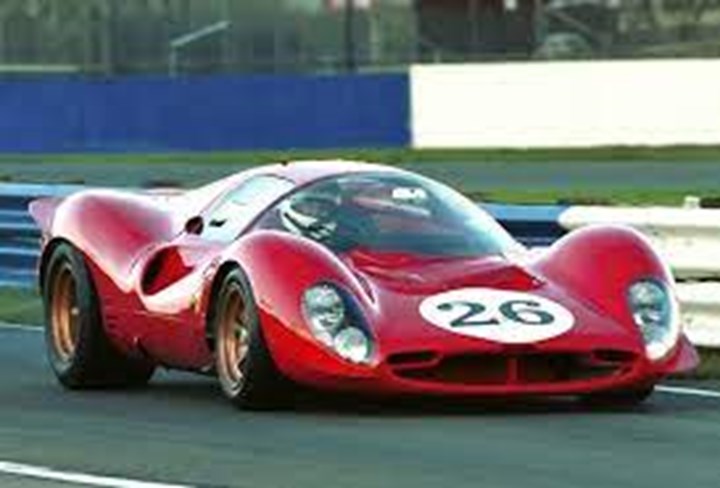 This is mostly thanks to the endless books, documentaries, anecdotes and more recently a $100 million budget movie featuring A-list Hollywood stars.
But what you probably haven't heard or read about is the Ferrari vs Ford battle, the David vs Goliath angle of the story which for some unfathomable reason seems to have been conveniently glossed over in the intervening years. To the point where Ford is often portrayed as the underdog, gallantly going up against the unassailable might of Ferrari.
Now, before we go any further, the accomplishments of Lee Iacocca, Carroll Shelby, Ken Miles and hundreds of others working for and on behalf of the Ford Motor Company were indeed impressive. But the very reason that it took untold millions and a group as talented as this lot to achieve those historic wins speaks volumes of just how much of a threat Scuderia Ferrari were.
We already know this bit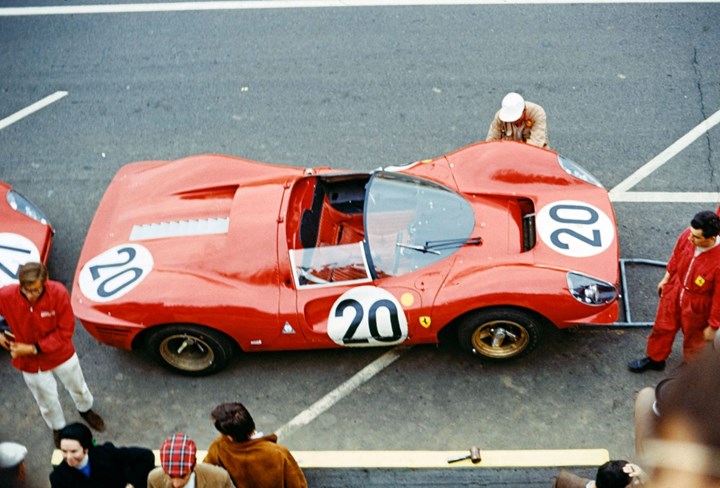 Now as the legend goes, Ferrari was in financial trouble and was looking for a buyer, Ford made an offer which ultimately got rejected and was used by Enzo Ferrari to secure a more lucrative deal with Fiat. One in which Enzo was able to retain control of the racing team, his one true passion.
Iacocca was enraged at being rebuffed in this way and set out to destroy Ferrari on the racetrack, the end result was a series of dominant victories at Le Mans between 1966 and 1969. Ferrari never won at Le Mans again and while Ford did win the LMGTE Pro class in 2016, it wasn't quite the same as dominating the sport in the top LMP1 class – this being the equivalent of its 1960s achievements.
This part you may not know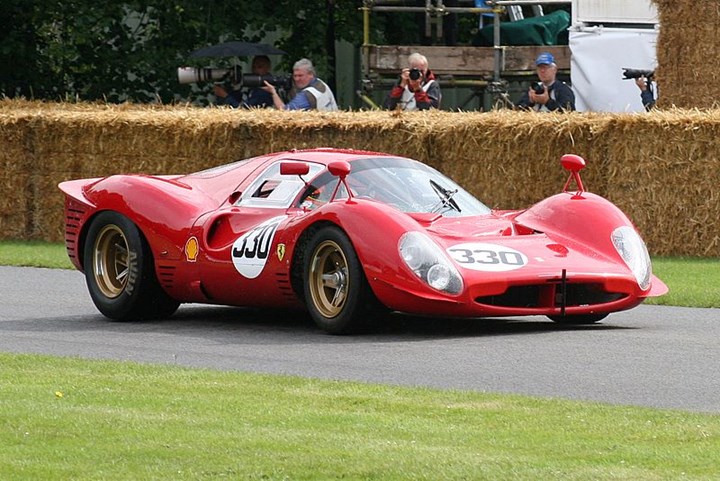 The commonly accepted wisdom is that Ferrari was a dominant and obnoxious opponent that had been out manoeuvred through sheer ingenuity and superior skill and technology. Ferrari was put in its place and Ford drove off into the sunset with a quartet of wins and its head held high.
As with any rivalry, there are two sides to the story, after all we can all agree that right before this epic battle for endurance racing supremacy began, Ferrari was in financial dire straits, looking desperately fora suitor that would help keep the doors open. To give an idea of the size of the company during this time, it produced a mere 306 road cars in 1960, and not until1971 did figures breach 1,000 units a year.
Ford, on the other hand, had made a profit of $488.5 million and sold over 3.69 million vehicles in 1963, the year of the proposed Ferrari buyout. Yet, despite Ferrari's shoestring budget, its cars had taken the top spot on the podium seven times over the previous eight years at Le Mans, with just the Aston Martin DBR1 of Roy Salvadori and (ironically) Carroll Shelby sneaking in a win in 1959.
The deal with Fiat no doubt gave Ferrari much needed funding, but in terms of financial resources this was definitely a one-sided battle.
No substitute for cubic inches (and a massive budget)
For Ford to take on this small, independent manufacturer whose racing machines were built in a barn, it needed a budget of $25-million and quite a lot of trial and error to succeed.
The first attempt in 1964 was actually a close-run thing, with the 4.7-litre V8 Shelby Daytona Cobra Coupe of Dan Gurney and Bob Bondurant coming in 4th behind a trio of 3.3 and 4.0-litre V12 Ferraris.
1965 was a case of four steps back and no steps forward, with an 8th overall compared to another 1-2-3 finish for Ferrari. Now the buildup to eventual dominance is indeed a fascinating story and no doubt spurred on the many books and films on the subject.
A bazooka to a knife fight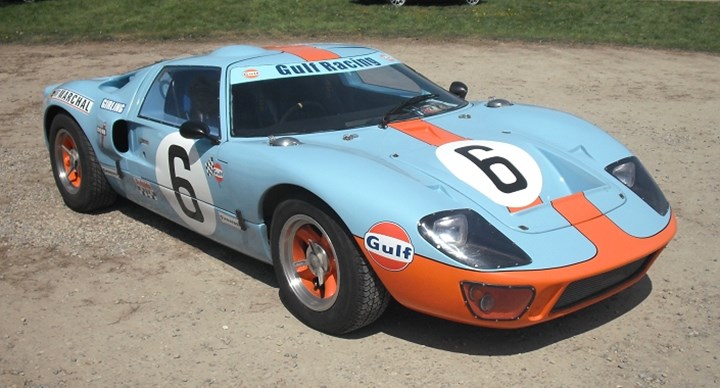 These results were reversed in 1966, where Ford took the top three spots in their redesigned GT40 MKII, now powered by a 7.0-litre V8, while the highest placed Ferrari was a lowly 8th. Now there's a lot more to an endurance race than sheer horsepower but having more than twice the cubic capacity of your nearest rival is surely going to give your car an advantage. In fact, the Porsche 906/6s that filled the 4th, 5th, 6thand 7th places had comparatively microscopic 2.0-litre flat sixes.
The following year saw a more impressive showing from Ferrari, but not quite enough to topple Ford, and for '68 and '69 Ford once again took the top spot. Admittedly it was now with a slightly smaller 4.9-litre V8, but to add a bit of context, the runner up Porsches in these years had 2.2 and3.0-litre capacities respectively.
You may validly point out that rules are rules and Ford clearly knew how to make the most of them, but then again, a $25 million budget gives you a whole lot of wiggle room your competitors might not have.
The results are what count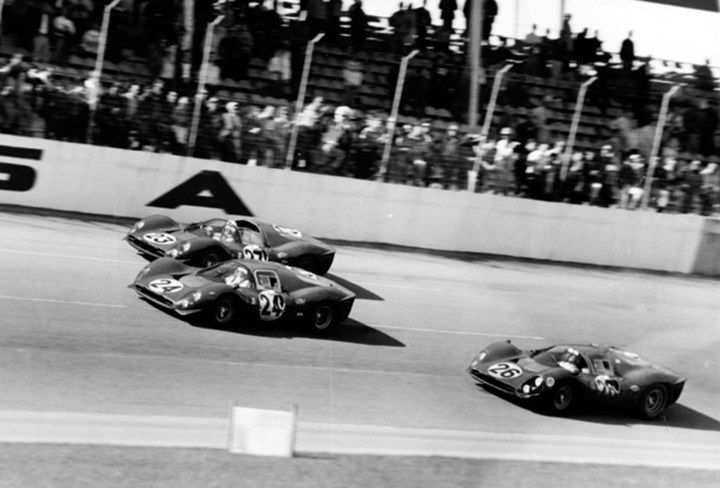 There's no doubt that Ford's impressive string of victories were due to far more than just big capacity engines, just like their competitors they had to overcome high-speed instability, braking issues and implement brutal reliability stress tests to ensure that the entire package could withstand the rigours of 24-hour racing conditions. The effort it took showed just how hard conquering this form of racing was in those days.
Yet all things considered, it's Ferrari's dominance from 1958 to 1965 (aside from that Aston win in 1959) that seems even more impressive. It's wins borne not out of a need to save face from a thwarted business deal, but of a burning desire to build the very best race cars on the planet.
If that's not a worthy story for the next automotive-themed Hollywood blockbuster, then I don't know what is.