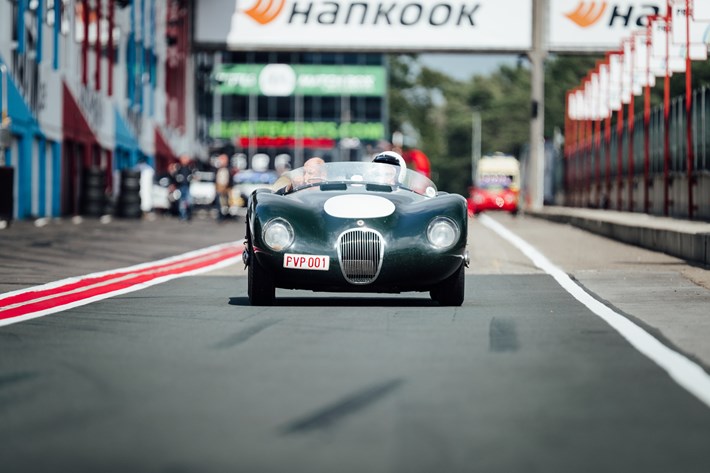 It was exactly six decades ago that Jaguar launched its newest model to follow the XK series. Production ran from 1961 to 1975 and was divided into three models: the convertible, the coupe and the 2+2.
It was the aerodynamicist Malcolm Sayer who designed its magnificent lines, under the supervision of William Lyons, and made the E-type a worldwide success. So much so that it even moved Enzo Ferrari who is said to have uttered the phrase "This is the most beautiful car ever".
Jaguar Land Rover Belux wanted to celebrate this anniversary with dignity in the very appropriate setting of Circuit Zolder. On the menu was a line-up of exclusive cars, namely the XK 120 Coupé, XK 140 DHC, XK 150, XJ-S SC, E-type S1 OTS, E-type V12 Coupé 2+2, E-type S1 ½, C-type, C-type Proteus and the magnificent F-Type Heritage 60 Edition.
It was also an opportunity for the brand to reveal some information that will shape its future: "Reinventing the future of modern luxury through design across its two distinct British brands." (Thierry Bolloré, Chief Executive Officer).
The brand's ambition is to reposition Jaguar as a fully electric luxury brand from 2025, characterised by 4 key elements: modern, exuberant, connected and ambitious! The first features of the new models will probably be announced by the end of this year.
Here are some great shots of the cars at Circuit Zolder.
© Photos Dennis Noten